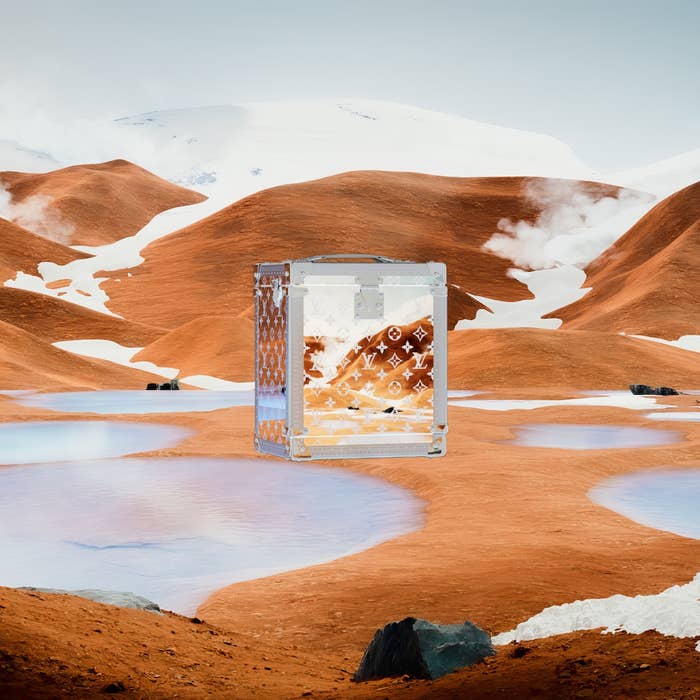 Louis Vuitton is stepping into the Web.3 space.
The storied design house is releasing its first digital trunk, the VIA Treasure Trunk, which the Maison describes as an item, "designed for those who seek to travel through new dreams and new realities, and collect unique creations along the way," per a press release. "A trunk inspired by the vision of the Maison and designed to energize future creative drops and endeavors."
VIA is priced at $41,704 (39,000€) and will arrive in a limited run of a few hundred pieces. With the trunk, clients can access new, limited products and experiences during the year. Each digital collectible will have a physical counterpart. Clients will be able to unlock the first digital collectible a few weeks after VIA drops.
"The world of VIA will empower Treasure Trunk owners to both wonder and wander: dissecting the clues of what's to come, creating connections, expanding their horizons, and sharing the collectible creations with their own communities," per the press release.
The VIA Treasure Trunk will be available on June 8 on louisvuitton.com and in the US, Canada, France, UK, Germany, Japan, and Australia.