Stores Are Banning Customers for Playing Pokémon Go
Pokémon Go is being banned by stores feeling the retail impact. Complex Original
Image via Complex Original Wow, not even one week in and Pokémon Go is already a massive sensation hell-bent on taking over the world. The main character is a bona fide style gawd and the app has infuriated bosses, helped a soldier kill time, and prompted some robberies—but mostly just strengthened friendships. And with anything that goes viral, brands will inevitably try to incorporate the sensation into its business. Pokémon Go is not at all immune to this. 
Racked found that while most stores are taking advantage of our new pocket monster-filled world, some aren't so happy with people striving to be the very best like no one ever was. Sephora, in particular, has been unkind to those hoping to catch 'em all and is even booting customers from the store for playing. 
Calls to Sephora's Nantick Mall location, where the above Twitter user reportedly went, were not returned and e-mailed requests for comment were not immediately responded to. 
However, Sephora is an anomaly. Most retailers are attracting (or "luring," if we're really talking about Pokémon here) customers using some sort of advertising related to the game.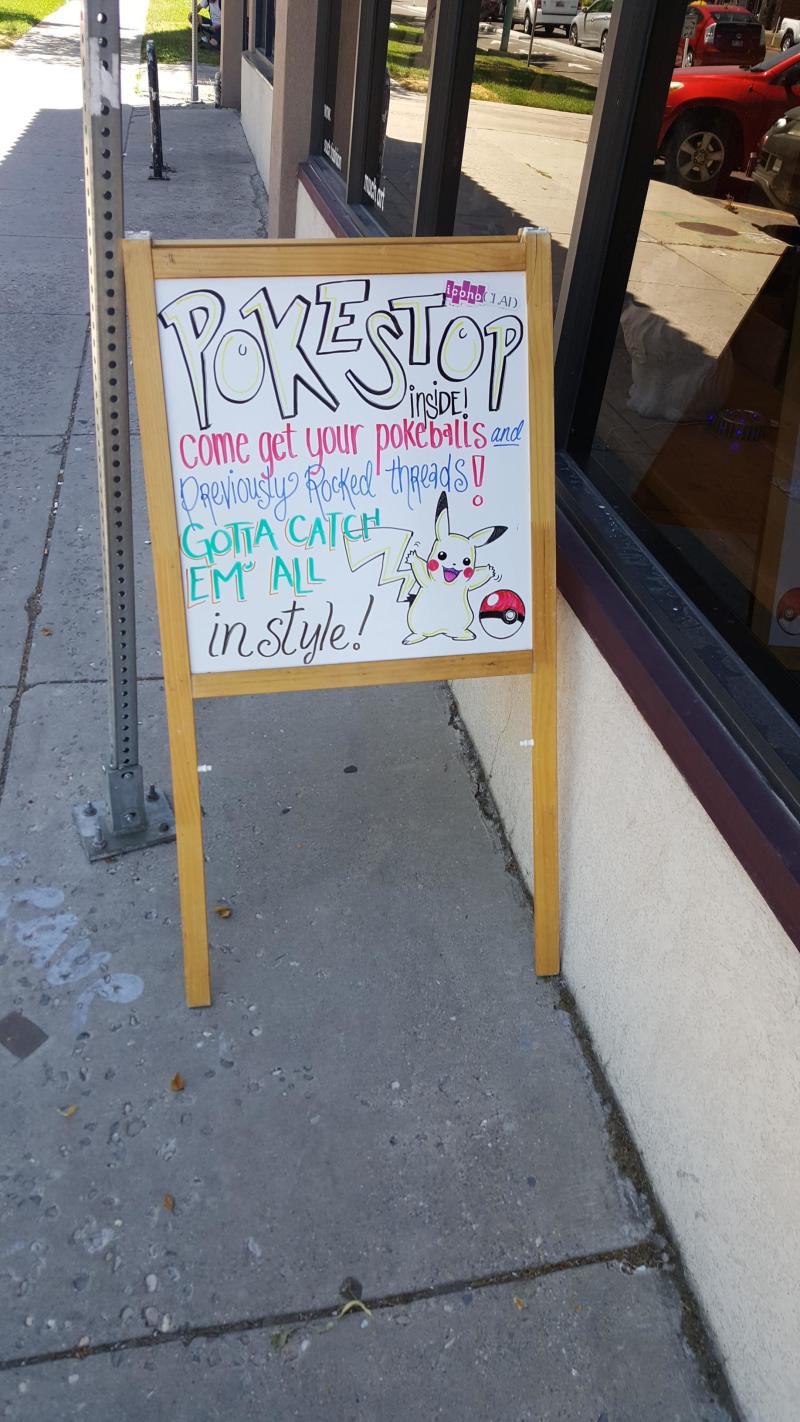 A game reviewer for Forbes also writes that after posting an article about the app, he had "several business owners asking how they can apply to become PokéStop or Pokémon Gym." Because logic says that maybe once someone is done catching a Sandslash they'll stop to peruse your store before making their way to the next PokéStop. The bummer is that PokéStops are pre-determined and therefore not at the mercy of savvy business owners.