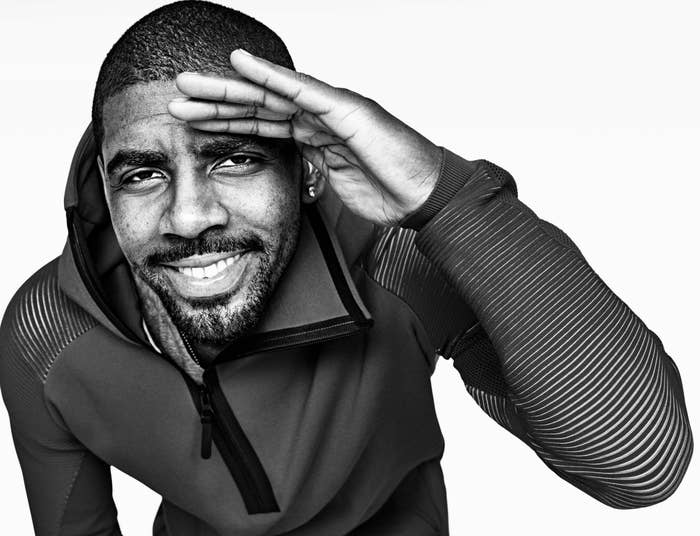 To announce the launch of its fall tech pack, Nike brought a handful of Olympic athletes together to model the new collection. The new campaign features NBA superstars Kevin Durant and Kyrie Irving as well as tennis's Rafael Nadal, soccer player Neymar, and Argentine Rugby player Juan Martin Hernandez. 
This collection fuses Nike Tech Fleece and Nike Tech Knit for the first time ever and includes hoodies, and sweatpants. The hoodie features a Tech Fleece body with ribbed Tech Knit sleeves that shift colors, according to Nike's press release.
In an interview with Nike, Durant explained why he likes Tech Fleece so much. "Nike did a great job with just making it feel both comfortable and versatile at the same time, making it wearable in any situation," he said. "Nike Tech Pack is probably what I wear most out of all my clothes – it's all I'll wear from on the plane to the arena, out after games, restaurants, and everywhere else." 
Nike will launch this new collection on its Nike Tech Book app, where users will get early access to purchase the new styles and will be notified when they become available. Everyone else can buy the new products on Nike's website when it drops on Sept. 1.