The Guccification of Fast Fashion Is Here
Gucci's new aesthetic is trickling down to fast fashion brands like Topman. Complex Original
Image via Complex Original Topman sent its spring/summer 2017 collection down the runway Thursday night. The whole thing left us surrounded in a Mr. Krabs-like fog, the kind you might feel after enduring 10 continuous minutes of déjà vu.
The particular brand of menswear Topman put on display felt so similar. Where had we seen those quirky and mirrored graphics before? The flamboyant colors that seem to be inspired by push-up popsicles and a complete disregard for the minimalism and sportswear-inspired looks that have dominated recent seasons?
Gucci, the Italian label that has surged to the top of the fashion pyramid since designer Alessandro Michele took over as creative director, undeniably inspired the new aesthetic. You can see how clear the influence is below.
The whimsical designs of Michele have already infiltrated the closets of celebrities. Michele's dresses are more commonly on magazine covers than ones by any other label, and A$AP Rocky proves that everyone can wear Gucci. The biggest barrier of entry has been money. To buy Gucci, you need to get paid like Gucci.
With the fashion industry so clearly enamored with Michele's design, it was only a matter of time before the style made its way to fas -fashion retailers and the hordes of people without celebrity-money who have waited patiently for the other loafer-style shoe to drop. It looks kind of like this.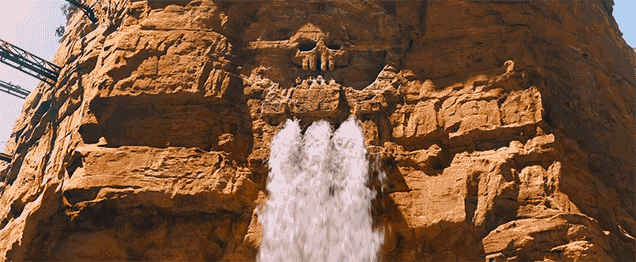 In this straight-outta-Mad-Max scenario, the water is Gucci-style designs and we are the thirsty people. Naturally. The floodgates have been burst open by brands like Topman. The high street retailer isn't the first to dabble with designs you could call Guccish; Zara and Mango have each taken their stabs at replications, some more egregious than others. But fast fashion getting in-line with Michele's style signals the impact that Gucci has had over the past couple seasons; it's been so wildly successful that its aesthetic has fully permeated a collection by a massive company like Topman, dramatically shifting the brand's designs from just a season ago.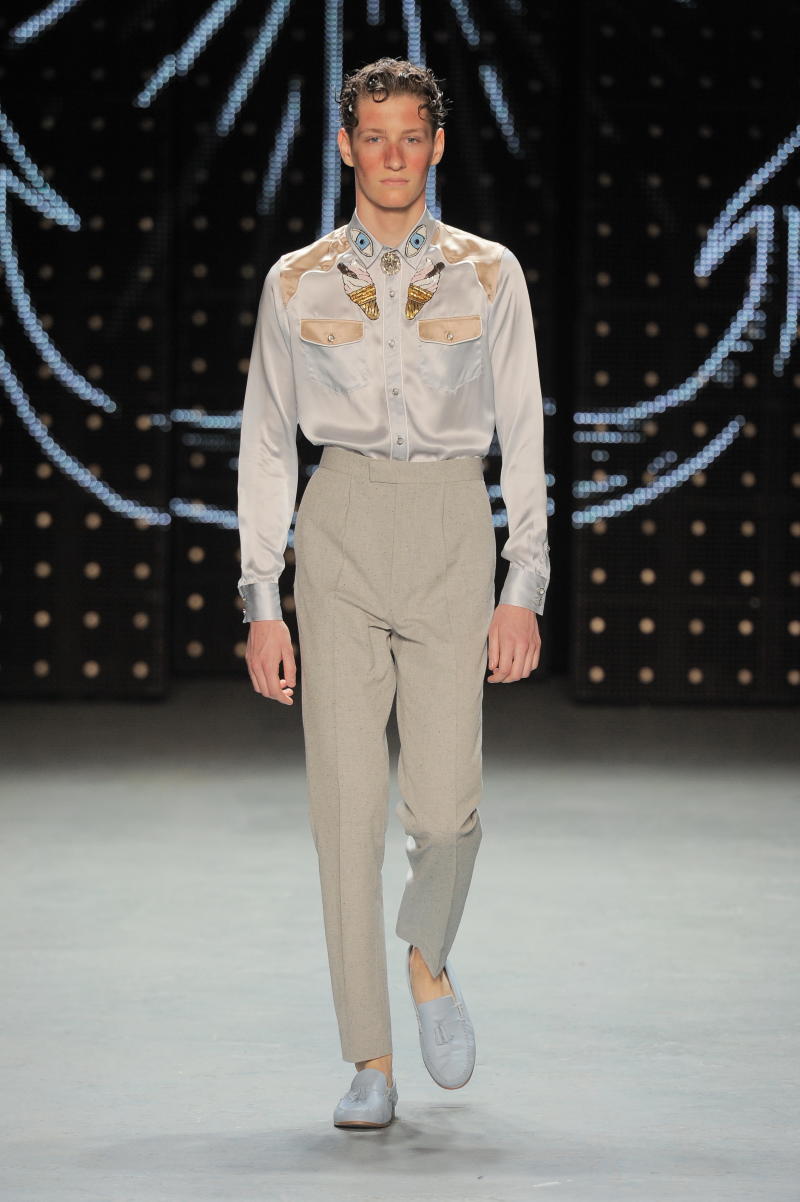 Gucci's popularity puts it in the unfortunate position of being more at risk of getting imitated by fast fashion brands than anyone else. Gucci's unique aesthetic is particularly susceptible.These kitschy pieces are not something you buy with the intent of passing onto your grandson—they're something you buy because they're cool now. It's clear that this season's directive at Topshop was capturing the hearts of high-fashion fanboys with enough money for an Internet connection but not enough to buy what's been populating their screens.
Gucci's influence trickling down to brands like Topman was inevitable. Gucci has created a very popular and dominant aesthetic and this is what fast fashion brands were put on this earth do: comb through and identify trends and democratize them for the masses. Topman might be the most visible example of this right now, but it almost surely won't be, probably even as soon as next week.
The last question is whether or not the Guccification of fast fashion serves as a death knell for this over-the-top trend. The whole point of the Gucci look it seems is to stand out and be unique. That's a difficult mission to accomplish when suddenly everyone has access to the same style.
But that's later, and for now we've just been gifted a whole collection of sunny Gucci-inspired (and affordable) designs dropped in our lap. No longer will our fast-fashion retailers look like the closet of a man receiving all of Kanye West's most drab hand-me-downs. The Guccification of these retailers means that this trend has fully hit the masses and our closets are about to get a lot funkier. Now if only we could find an easy way to get the Gucci designer's hair.