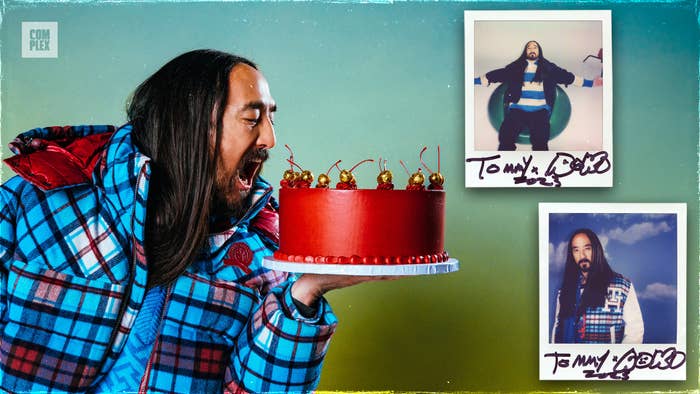 Steve Aoki has spent 30 years of his life onstage.
He isn't boasting or trying to prove his bona fides, nor does he need to. Sitting in a chair as a makeup artist readies him for a shoot for Tommy Hilfiger, Aoki says matter-of-factly that he's been playing music for audiences for some three decades. "Since I was 15 years old," he says.
His beginnings as a DJ led to a career as a two-time Grammy-nominated producer, label owner, restaurateur, designer, and model. And now, flanked by members of his team, he's in Midtown Manhattan, discussing his career before he steps into a photo studio.
But as Aoki's professional ambitions have widened, music has remained at their center. He continues to DJ prolifically, playing hundreds of shows a year. The Southern California-reared performer—the son of Benihana founder Rocky Aoki—has also released albums consistently since 2012; his eighth album, HiROQUEST: Double Helix, arrives in November.
The project, a sequel to HiROQUEST: Genesis, is part of the foundation of a broader universe—a story Aoki plans to tell through videos, a book, and trading cards. He calls the music itself a return to dance, following a turn toward rock on the album's predecessor, with collaborators including Timmy Trumpet, Galantis, John Martin, Akon, and more.
Aoki is clearly excited about the project.
"I love creating brands and building stories and building worlds," he says.
Complex spoke to him about HiROQUEST: Double Helix, fashion, and throwbacks.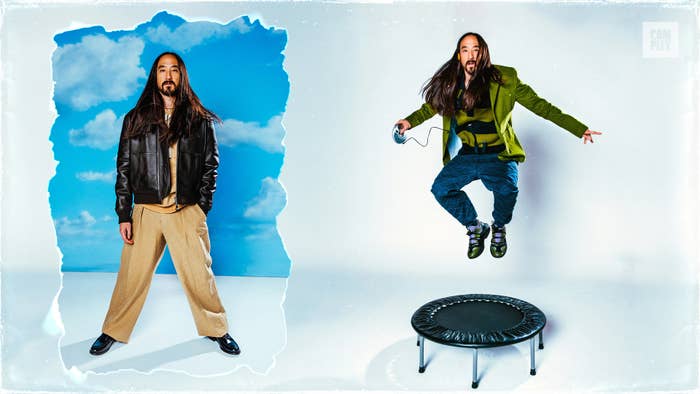 With HiROQUEST: Double Helix, artistically, what were you aiming for? What are you trying to say at this point through music?
Whenever I do these album series, I really treat them like it's a company in a way that has a lot of branches and different ways to grow the IP. And so I think of HiROQUEST as very similar in that approach, because I love creating brands and building stories and building worlds, and it's a lot of fun.
During COVID, I got into collectible culture, and into TCG, which is trading card game culture. It led me to co-founding a TCG called MetaZoo. It's still doing really well, which helped us launch the HiROQUEST series, with the album HiROQUEST: Genesis, and this sequel, HiROQUEST: Double Helix. In HiROQUEST: Double Helix, I'm introducing five more factions or worlds that Hiro has to battle to collect these rings. At the end of that story, this new character emerges, which becomes a really big antagonist in the storyline. I'm actually dropping a book as well. So this album will come out in November, 24 songs, and then, early next year, I'll be dropping the book. It's like a bundle. You get the book with cards. It's going to come out around my remix album of HiROQUEST: Double Helix.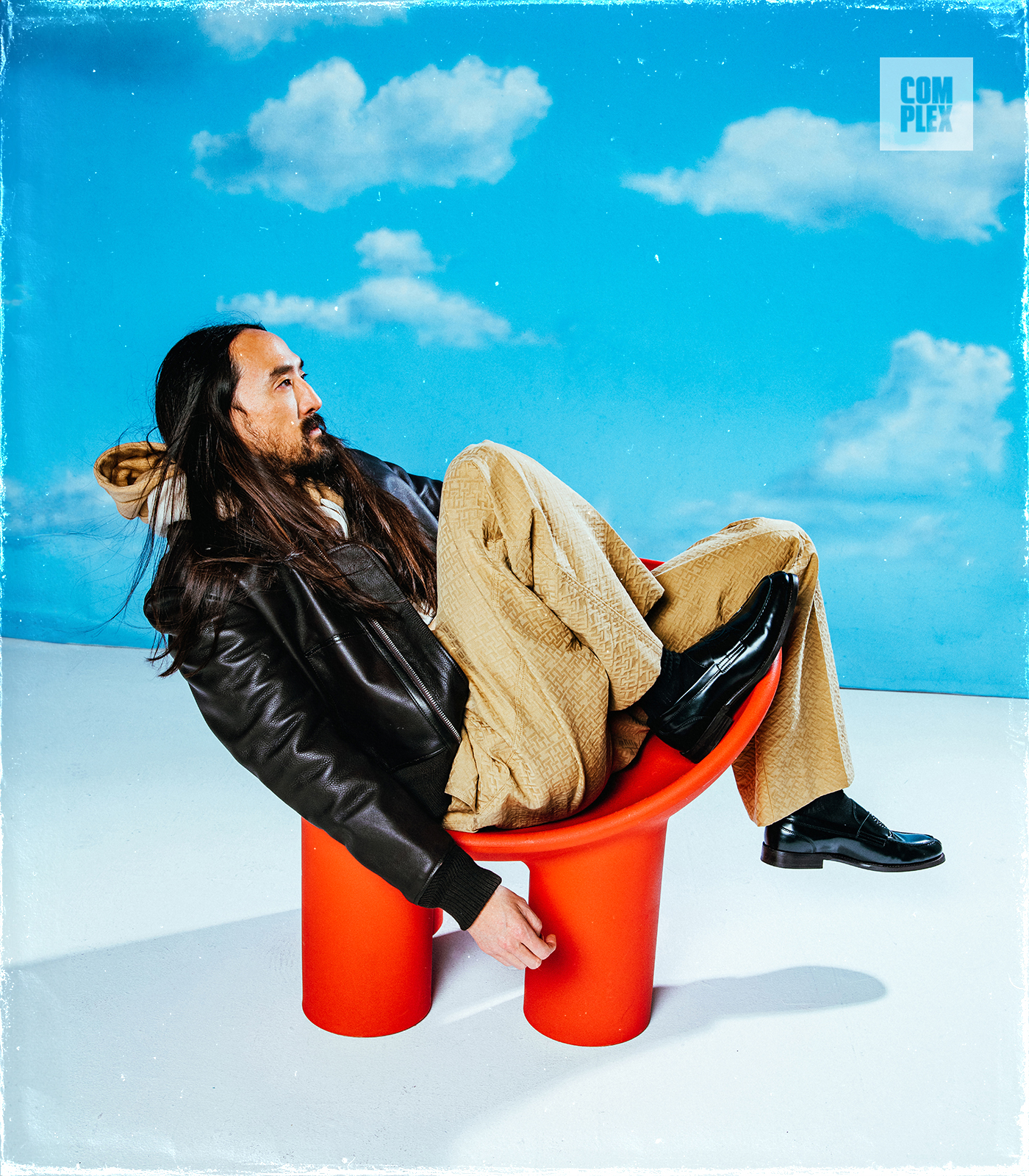 How do you choose collaborators, and what makes a good collaborator?
There's something special and personal about being in the studio with an artist, but I've done tons of collabs that did extremely well without ever actually being in the studio with them. The goal is to find this new road of music that takes two worlds and brings them together, creating a whole new lane, a whole new culture. I mean, it's great to do what's predictable. You take—
Sort of paint by numbers.
You take a little X, you take a little Y, and it's a mixture of X-Y, which is something you would expect. But sometimes, with X and Y, you could put it together and you might end up with G. It turns into something completely unexpected.
More than the sum of its parts.
Then it becomes timeless. At the end of the day, the most important thing for my music is to not have it stuck in a trend where when the trend dies, the song dies, but to have it be timeless, where it just carries above any trends or any ebbs and flows of where music goes.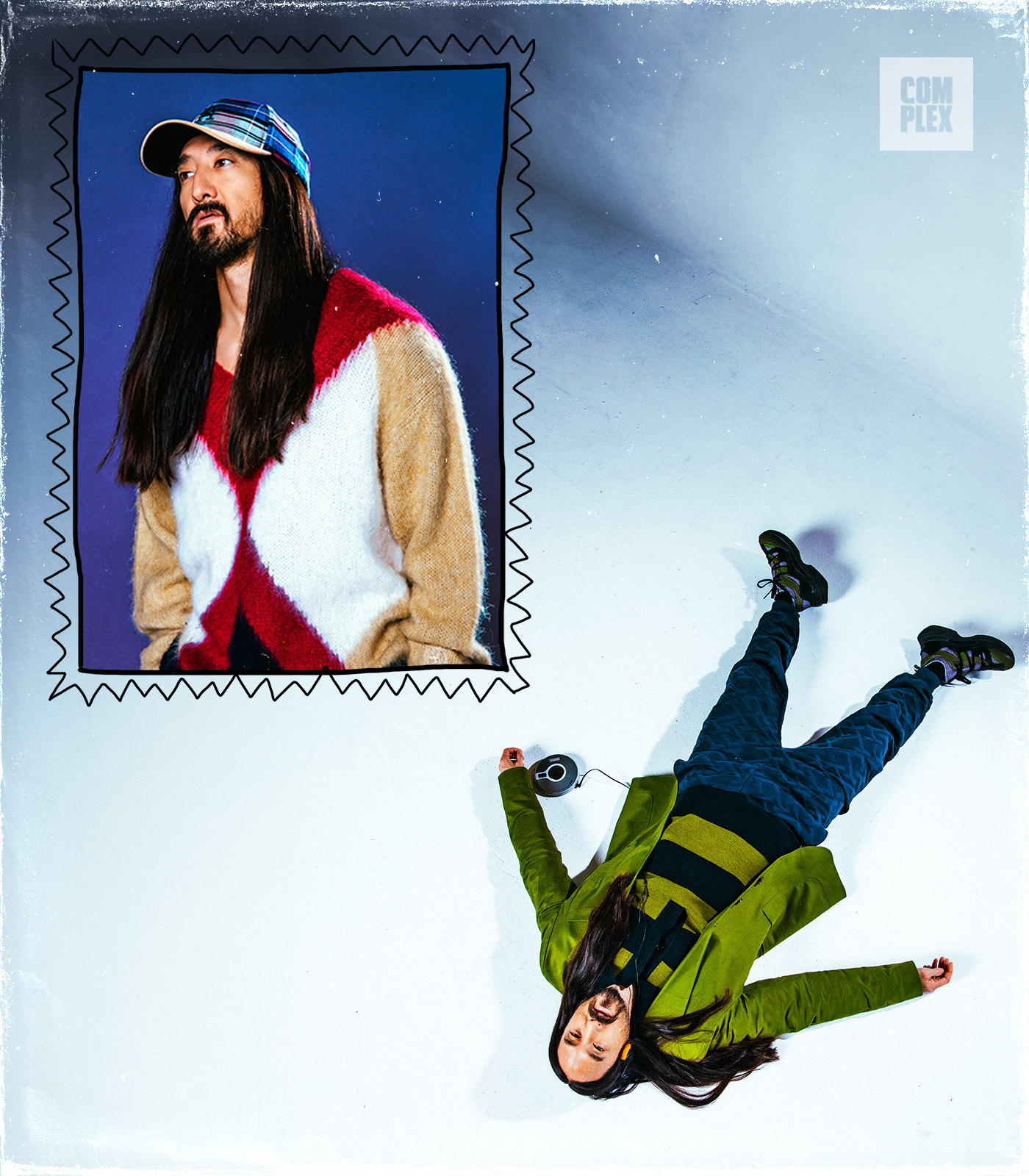 And so, speaking about collaborations, why did it make sense for you to collaborate with Tommy?
Tommy is exactly what I'm talking about, this kind of timeless brand. It's like a timeless song. It's above any trend, and that's what, as a producer and as an artist, DJ, I want to become—above a trend. I want to stay relevant through culture. Tommy is one of the most iconic brands that no matter where trends are going, it stays above all the trends. So when Tommy asked me to participate in their campaign, it was a no-brainer.
Were you messing with Tommy in the '90s as well?
Yeah, in the '90s, as a kid, I was definitely rocking some Tommy, but probably the OG Tommy, those big stripes.
The most important thing for my music is to have it be timeless, where it just carries above any trends or any ebbs and flows of where music goes.
Color-blocking.
When I think of Tommy, I think of that. As a kid, getting that for Christmas was always a huge deal. I remember getting a Tommy sweater for Christmas and I was like, "Oh my God, this is what all the cool kids wear."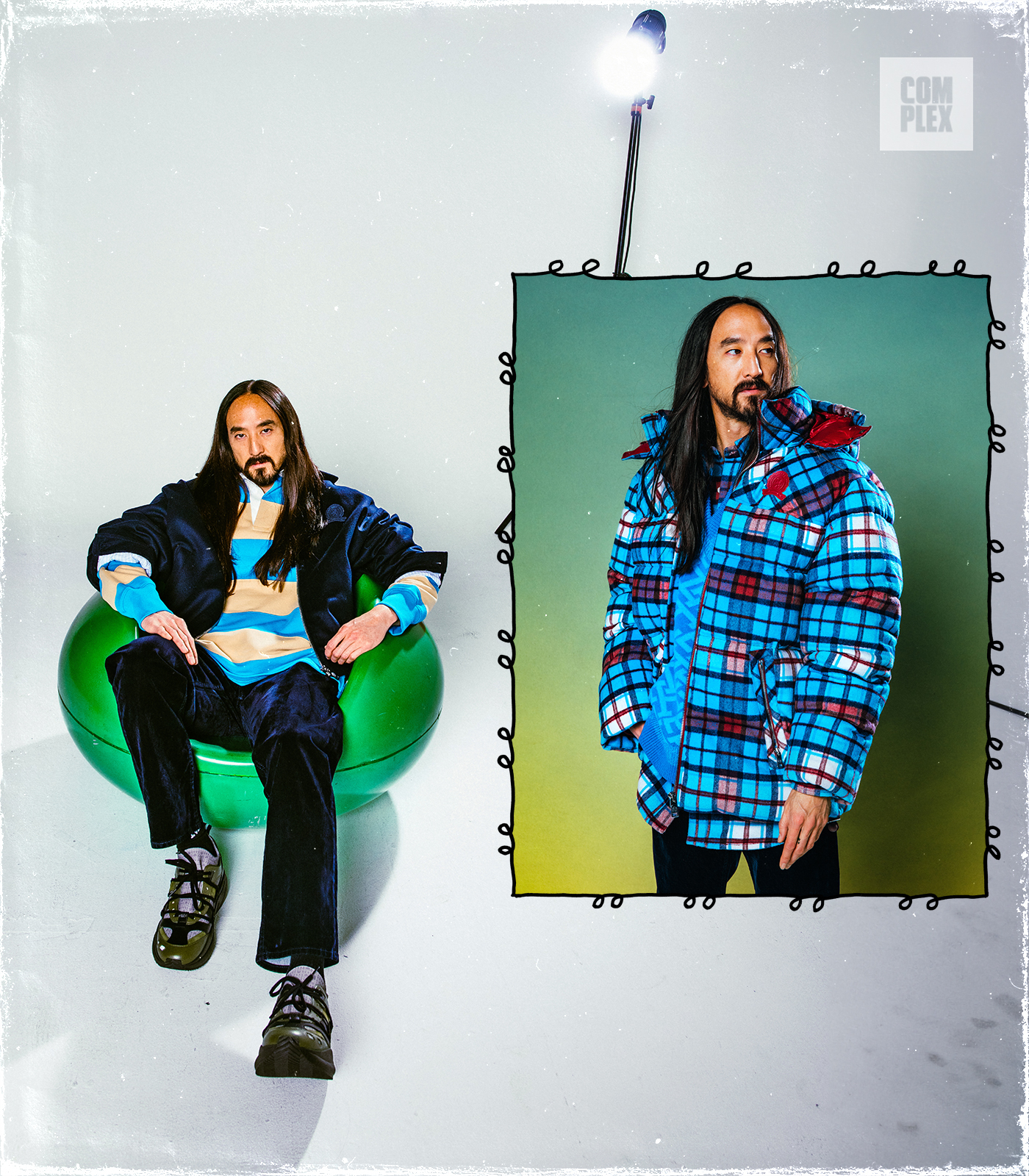 One of the things I've noticed is that you don't hesitate to revisit old songs, be it through samples or interpolations. On this album, you flip Akon's "Locked Up." How do you know it's the right time to return to a song?
I think "Locked Up" is a great example of that. Also, one that I think stands out really big on the album is "Invítame a Un Café," which is a track with Ángela Aguilar. And that track was sampled from a track from the '80s [Ed. note: "La Gata Bajo la Lluvia" by Rocio Durcal]. It's a song that everyone in that '80s era knew. Same with "Locked Up." I wanted to flip "Locked Up," and when I gave Akon the beat, I was like, "Yo, I want to remake your classic, and I got inspired when I watched that music video again."
It's interesting. When you talk about Tommy, you go back to the music videos and you watch these videos, and the style, it's not just about the sound, but the clothes they're wearing. With that nostalgia coming back around, the '90s fashion sense is really strong right now too. So bringing that back with the sound, but making it sound more 2023, [Akon] loved it. He loved that beat. I think you could bring something back that's super old. You could even bring something back that's a year old. It's all about how it's brought back, how you flipped it.
And whether there's an authenticity to it.
The production has to be ahead. I think it's all about how it sounds now and how it resonates with the culture now.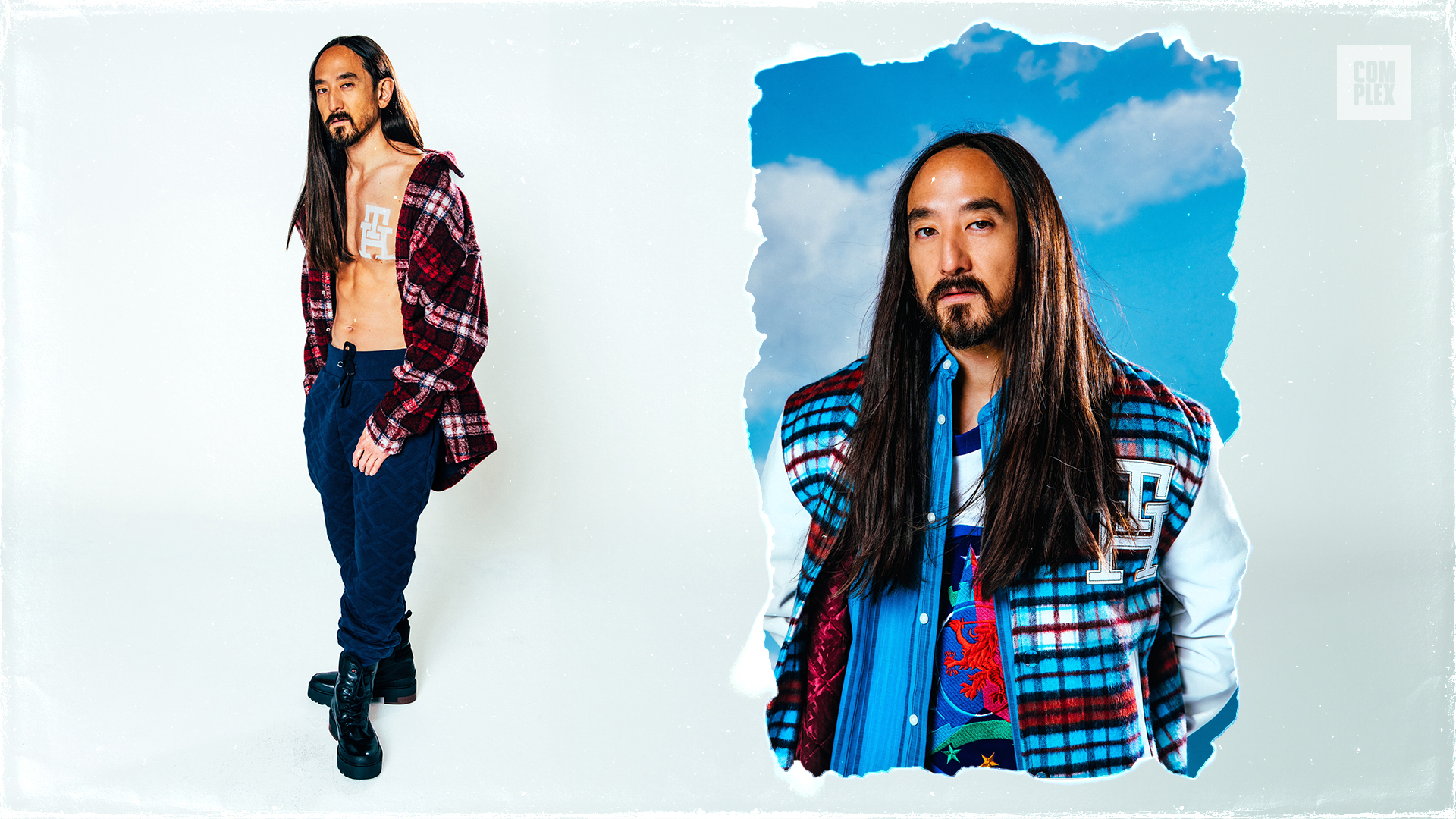 I read an interview recently where you said your father questioned whether you could play shows into your fifties. Given where you are at this point, is that something you expect to do into your fifties and sixties?
Am I going to still exist in five years? I hope so. I look at the GOATs in my world that have been consistent and are laying the groundwork for artists, like Carl Cox, David Guetta, and Tiesto. I mean, Carl Cox just hit 60, and David Guetta and Tiesto are in their mid-fifties and they're still headlining festivals, still playing shows. They're still making music, still loving what they do. When I talk to them on a personal level, I see what they're doing, how consistent they are.

We love making music. I love making music, and I love playing it in front of people. Those are the two things. They're very simple things. As long as I have an audience to play to, I'm going to continue doing what I've been doing. That's just how I'm going to go and how I'm going to be in life.