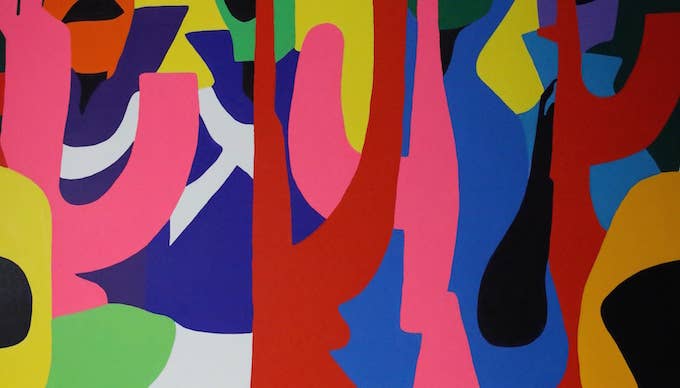 New York-based contemporary artist Todd James is known for his distinct style, his use of vibrant colors, and his connection to the world of pop culture. From tagging subway cars back in the day as REAS, to designing everything from the logo for The Source to Miley Cyrus' Dancing Bears at the 2013 VMA Awards, James has always used his imagination and skills to create memorable and wholly unique art. Todd James once again invites viewers into his world with the opening of a new solo exhibition at Lazarides Rathbone in London titled "Fantasy Island."
The exhibition opens on May 1 and includes large-scale paintings that toe the line between satire and some pretty serious themes. From female figures in bikinis, to colorful Somali pirates with AK-47s, the metaphors and contradictions are there for the viewer to discern as they explore the fantasy that James presents, a fantasy informed by real-world events.
James will also be painting a vintage Chevrolet van outside of the London gallery space, and he will launch his new self-released book, Beyond the Gates. Check out a preview of the exhibition and the Todd James' new book below, and head to Lazarides for more information.
1.
2.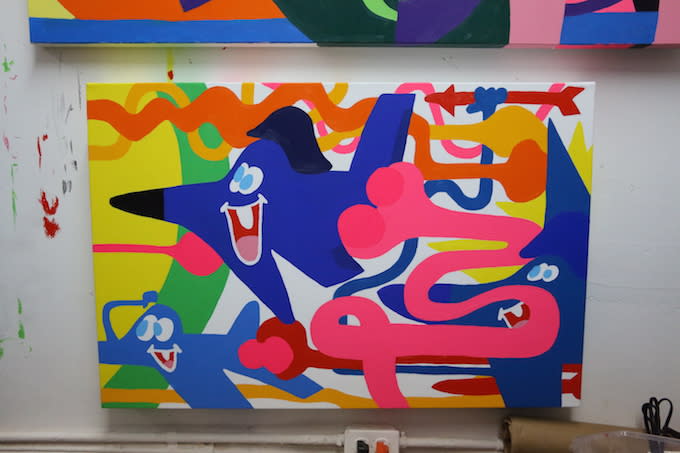 3.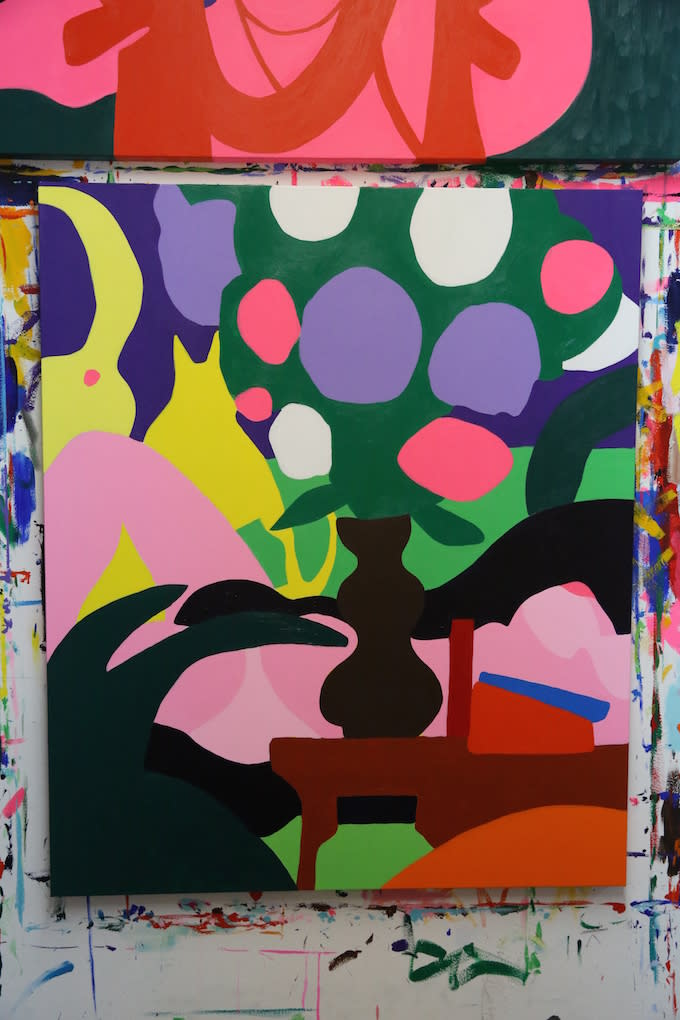 4.