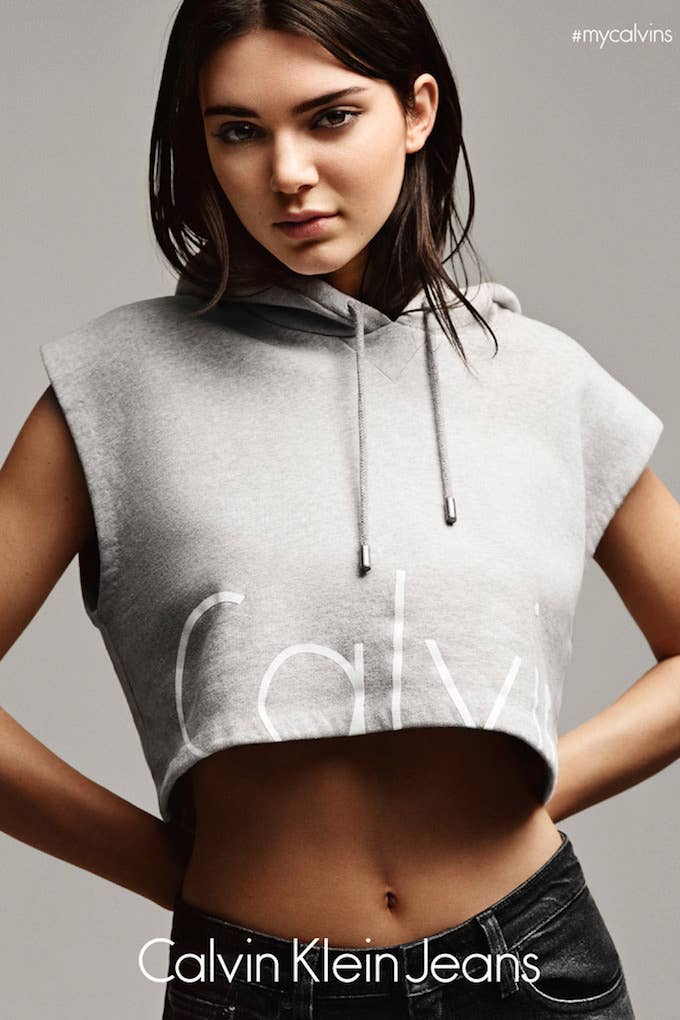 There was a rumor recently that Kendall Jenner had signed on to be the new face of Calvin Klein's #MyCalvins campaign. The initial report from a source at The New York Post has been confirmed, and now thanks to WWD, we have a first look at photos from Kendall's shoot for the #MyCalvins Denim Series with photographer Alasdair McLellan​.
In the past Calvin Klein has looked to other young talent to represent the campaign, namely Justin Bieber, who Kendall has already posed with for a spread in Vogue. Bieber's campaign was controversial because of reports that his photos were Photoshopped to give his muscles more definition and to make his penis larger, but so far it doesn't look like Kendall's photos will receive the same criticism. "It was super fun," she said about shooting the campaign. "It's really exciting. Honestly, it has been my dream to be able to do something like that. Calvin Klein's ad campaigns have always been so memorable."
Look for the campaign to drop officially in May, and keep an eye out for the first billboard outside of Opening Ceremony in Los Angeles in April, with others following around Los Angeles and New York on April 15. 
1.
2.
3.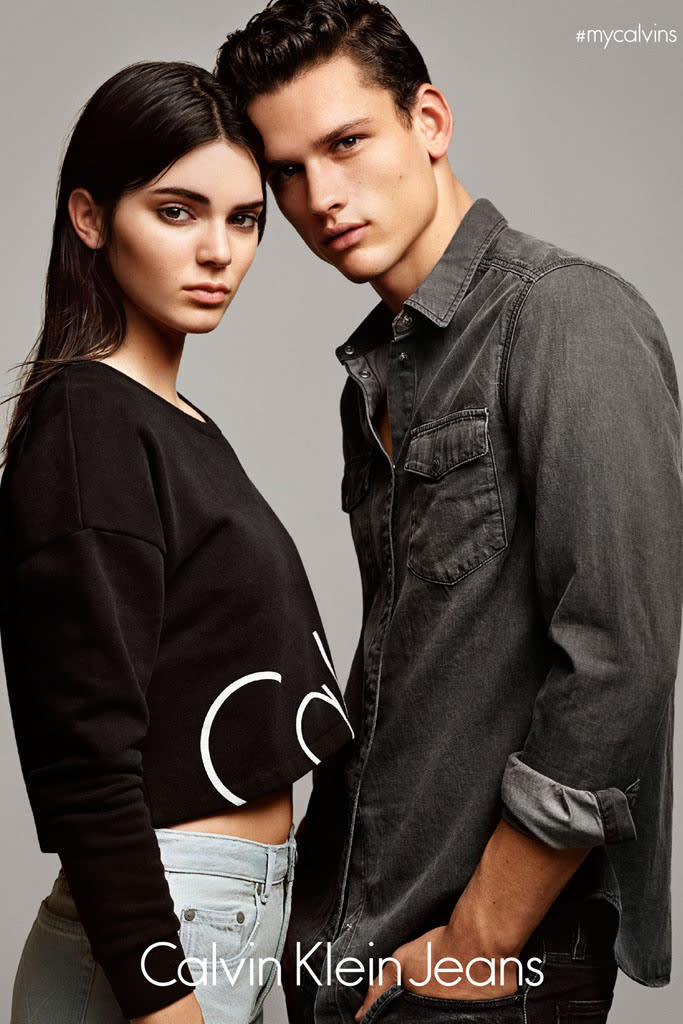 4.