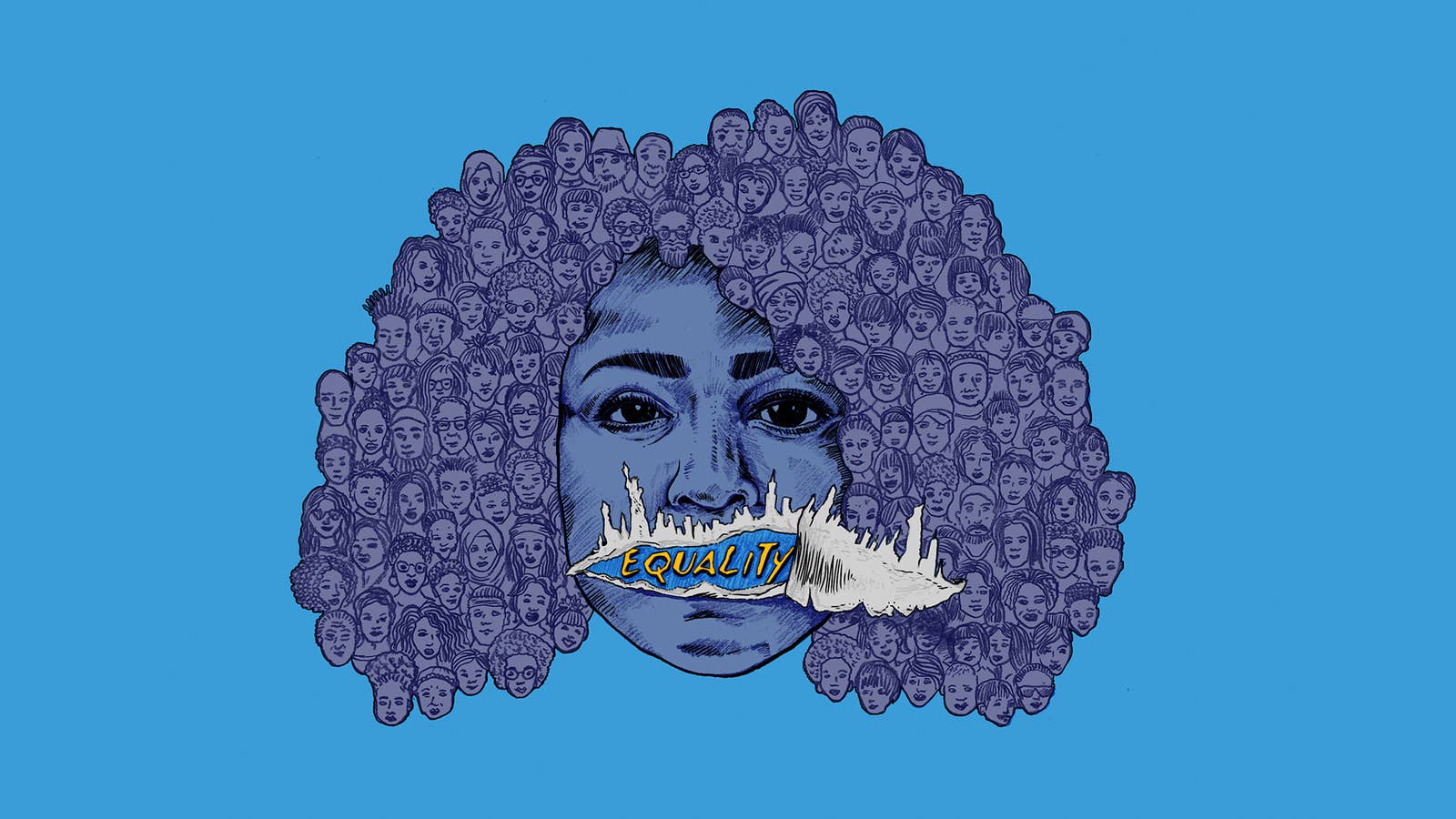 For the past two months, Sandrine Charles has revelled in society's newfound desire to uplift and empower Black people. Finally, corporations and businesses are seeking ways to diversify their companies, spurred on by the Black Lives Matter movement's demands for inclusion, equality, and change. And change is Sandrine's motivation. Four years ago, the New York native bid farewell to the world of corporate fashion PR to jump feet first into the life of an entrepreneur, launching her own company, Sandrine Charles Consulting. Now, with top brands like Daily Paper and SneakersnStuff as clients, the multi-dimensional communications firm specializes in product placement, media relations, events, and talent booking for fashion, entertainment, and lifestyle brands. 
Part of Charles' motivation was so that she could provide real opportunities to other Black people looking to thrive in creative industries. But as a successful Caribbean-American woman, she didn't just want to help people get jobs here and there. Instead, Charles wanted to manufacture a network of professionals rooted in communications departments across the country to create durable opportunities for rising Black creatives. She also wanted to make a space where she could be one-hundred percent herself with clients. Straight Sandrine Charles, no lane switching, and  "no chaser," as she explains it.
And as if running one communications firm wasn't enough, Charles recently launched another new venture, tapping her friend and noted Editor-in-Chief, Lindsay Peoples Wagner, to help birth the Black in Fashion Council [BIFC]. The power duo created BIFC to represent and secure the advancement of Black people in the fashion and beauty industries, and the organization has done just that. So much so that Charles and Peoples Wagner recently announced that they'd secured 38 partners upon the Council's launch in June 2020, including international media, beauty, and jewelry brands.
2020 might be rough, but Charles has proved it's nothing that a combination of hard work and a little Black girl magic can't handle, all things she recently took time out of her busy schedule to talk about with us.
Sandrine on Starting Her Own Business:
It's funny because I've been in fashion PR for years, and I've always loved fashion. I was more senior in my career over the last three or four years at two different companies before I started my own. It was never like I was leaving a larger agency to start my own business. That was never the plan. So when a very respected editor in the streetwear-sneaker space recommended me for an account, I was like, Okay. Yeah. I could do this on the side. Then I started getting other business. I always found that I had a strong communicating voice. I wanted to use that to lend my expertise with brands… and it's all been a beautiful process for the past four years.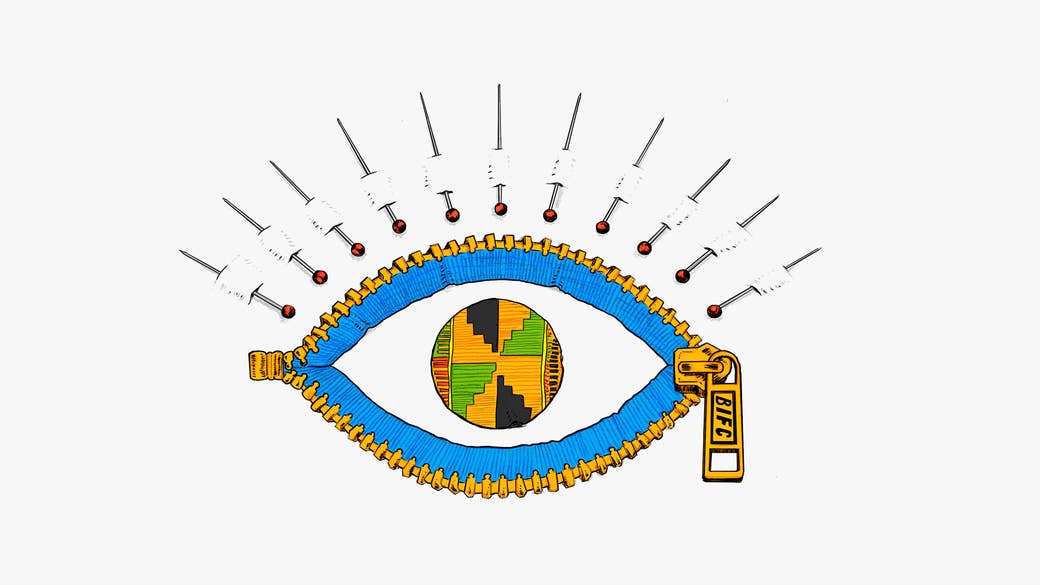 Sandrine on Being a Black Business Owner:
I think that being a Black woman, you have to advocate for yourself, first and foremost. You think that you have some sort of an experience and background, but prior to the last two months, I don't think that people were looking to lift up and empower more than one Black person at specific agencies. I could be wrong in other instances. However, it's totally been a blessing in disguise as an adult who has now spent time investing in my career, putting in the work, and being able to stand on my own two feet. You never know who's looking, so doing the right thing is really important.
Sandrine on Perseverance:
I had so many internships and I was so proactive and being present and staying late and asking everyone if they needed anything, but then nepotism kicked in from my last internship to my first position. At that internship, the other intern's dad's friend was really important at the company. They chose her to have the one entry-level spot… because of the aesthetics of the agency. It [was] fine because I have thick skin, but now looking back, knowing exactly what that was, has shaped me to be the person that I am today, how I operate my business, how I interact with my team, and the blessings and the ebbs and flows that have come in between.
Sandrine on Running a Successful Company: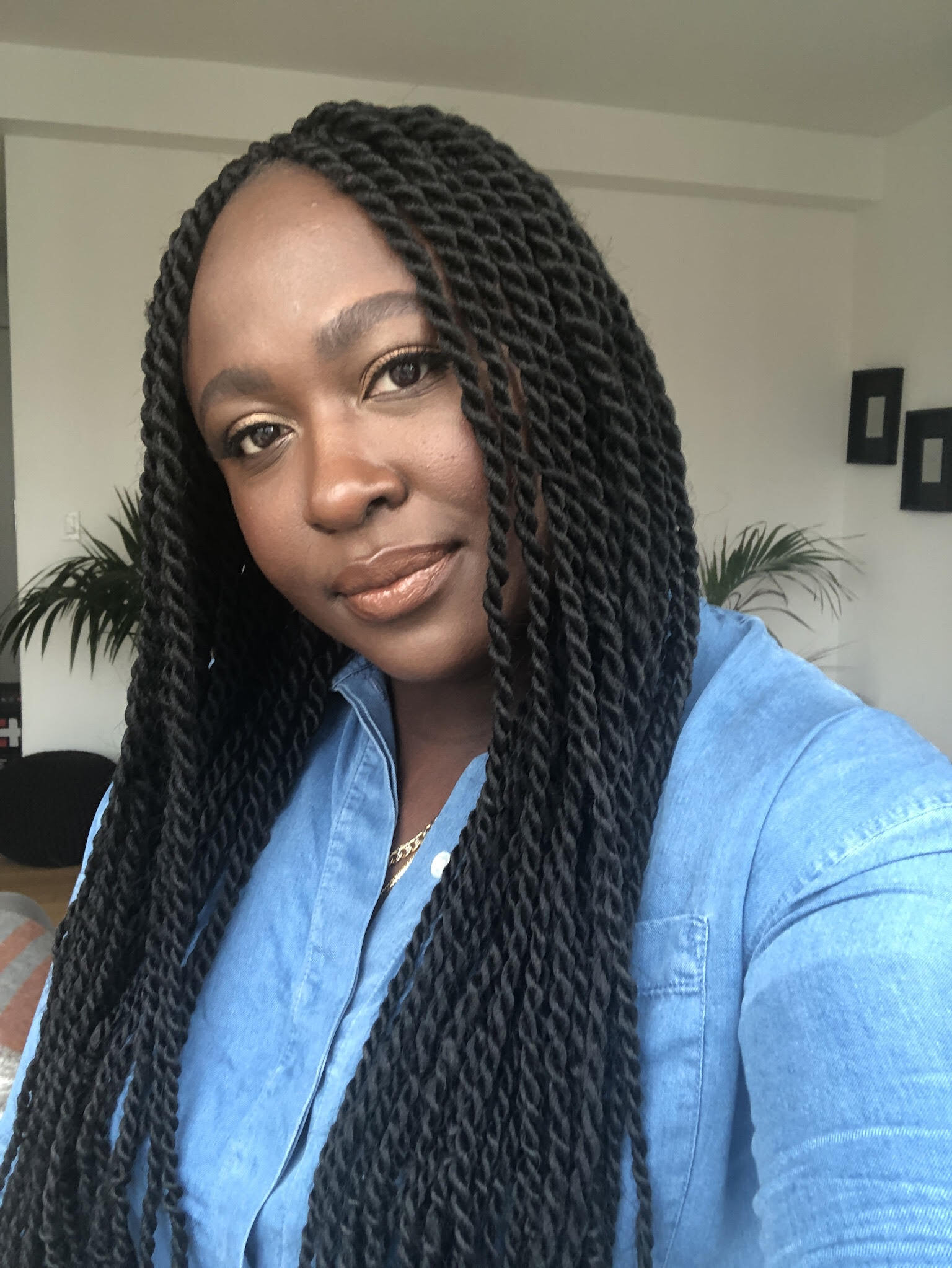 I've shared my story before where I'm like, Listen, my trajectory is not necessarily the same as someone who has been in-house all their career or agency all their career. It's been a mix of both. I've been able to take the best from different experiences and apply them to what I wanted to see in my day to day work life. I attribute new brand referrals coming in to the fact that I am who I am. You won't find me one way in a meeting and then drunk as a skunk on the top of a table that evening. What you see is what you get. I think the way I pitch my clients, the way I speak to editors, the way we engage with influencers and celebs is consistent across the board. We want to do things that are a part of our DNA and how we express ourselves.
Sandrine on Giving Back Through the Black in Fashion Council: 
With the Black in Fashion Council Lindsay and myself just wanted to create a space for not only Black people to come together and find their network, but to also partner with brands who want to do the right thing and find a real inclusion opportunity for Black people through long-term strategy. We want to continue to partner with different organizations and groups, and see how we can continue to uplift Black people. As we leave our mark in years to follow, [we hope] that our work has left a sustainable impact that people can look to and find. We just want to have an opportunity to share our voices with our peers and the next generation.