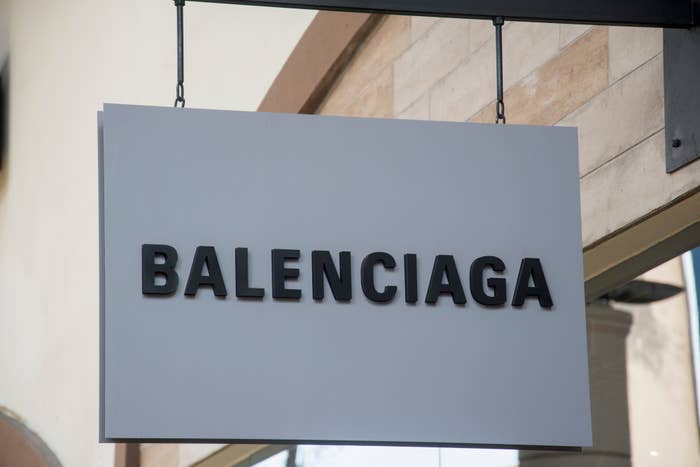 Balenciaga's latest product offering has the company going toe-to-toe with IKEA.
The luxury brand recently launched a unisex, beige, terry-cotton towel skirt retailing at a whopping $925. According to their website, the towel comes in small and medium sizes, has two buttons at the waistline, and features a Balenciaga logo embroidered on the front.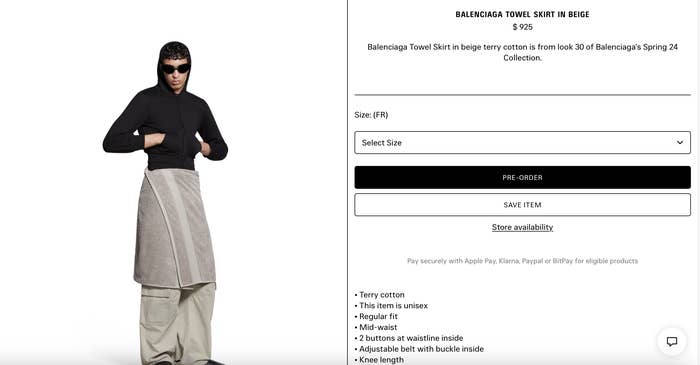 IKEA, in response, hilariously highlighted its own VINARN bath towel through their UK Instagram, featuring a model striking a similar pose as the one featured on Balenciaga's store website. The post says the towel skirt goes for £16 (around $17 in the US), but the towel itself actually goes for a mere £10 on the furniture retailer's website (or $9.99 on IKEA's US website). Either way, it's hard to call IKEA's version a "dupe"—it definitely serves more as an affordable alternative.
Balenciaga is no stranger to releasing unconventional items, but it's also not their first time colliding with IKEA on similar products. In 2017, Balenciaga released their take on IKEA's infamous blue FRAKTA tote bag, the former retailing at $2,145 compared to the latter's $1.