Gucci Announces 2020 Recipients of Its $1 Million Changemakers Grant
The label selected 16 non-profit organizations dedicated to arts and culture, social justice and equity, and education.
Publicist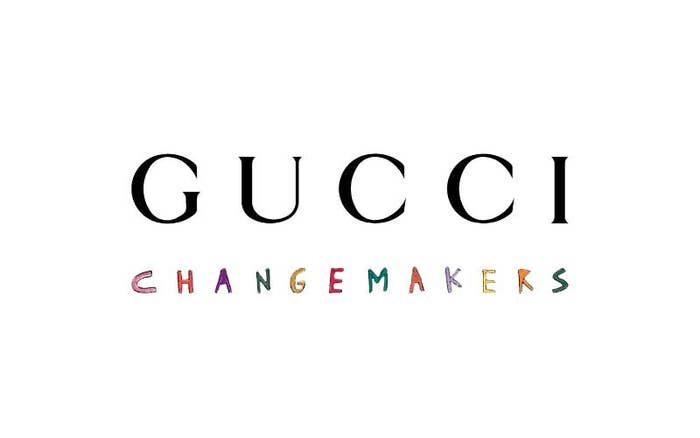 Gucci has announced the 16 recipients of its Changemakers Impact Fund, which provides $1 million in annual grants to various nonprofits in North America. The fund, which will run over fives years, aims to support organizations dedicated to creating social impact across diverse communities in 12 cities.
"Change does not happen in theory, it happens in community," Changemakers Council co-chair Cleo Wade said last year. "We are bringing the Gucci Changemakers initiative to life by bringing not only funds, but also time, energy, and care to communities that have been historically and systemically under resourced and overlooked for too long."
On Monday, Gucci announced the first round of grant recipients, which will receive up to $50,000 for a one-year funding cycle that began on Jan. 1. The 2020 grantees were selected because of their areas of focus, which included arts, culture, education, and social justice. Among this year's batch are After School Matters, a Chicago-based organization that provides after-school and summer program opportunities to the city's teens; Los Angeles' Black AIDS Institute, which is dedicated to combating HIV and AIDS within the African American community; and Custom Collaborative, an NYC workforce development program for women from low-income and immigrant communities.
You can check out the full list of 2020 grantees below.
Recipients of the 2020 Changemakers Impact Fund
●  HBCU VC, Atlanta, GA
●  After School Matters, Chicago, IL
●  Braven, Chicago, IL
●  Design Core, Detroit, MI
●  Writers in the Schools, Houston, TX
●  Black AIDS Institute, Los Angeles, CA
●  Educate Tomorrow, Miami, FL
●  The Alliance for GLBTQ Youth, Miami, FL
●  ACLU of Louisiana, New Orleans, LA
●  Custom Collaborative, New York, NY
●  Slay TV, New York, NY
●  National Youth Foundation, Philadelphia, PA
●  Creativity Explored, San Francisco, CA
●  Talking Points, San Francisco, CA
●  UforChange, Toronto, ON, Canada
●  Thurgood Marshall College Fund, Washington, D.C.