Designer Danielle Guizio Plans To Conquer The Fashion World
Designer Danielle Guizio, whose clothing has been worn by Kylie Jenner, Bella Hadid, Sophie Turner, and more, is taking over streetwear
Complex Original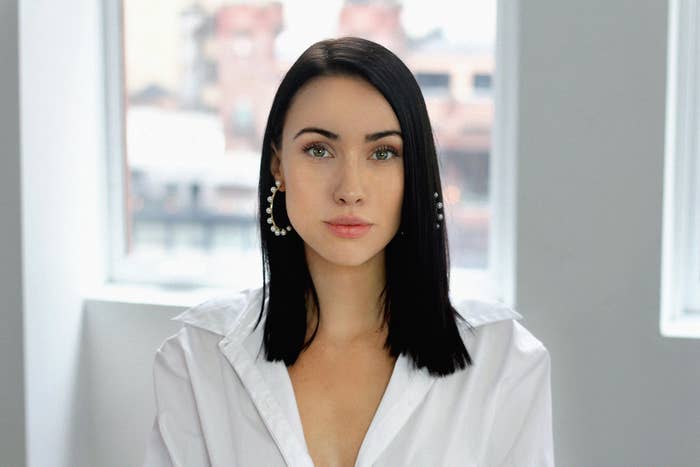 Danielle Guizio has always made her life happen. Remember Kylie Jenner's "Daddy" graphic tee that set social media ablaze back in 2015? The design was originally crafted by Guizio.
Nabbing the massive co-sign from the cosmetics juggernaut represented Danielle's first big break. One that lifted her career off the ground—she's been ascending higher and higher ever since. 
Talent is an important ingredient in the "success cocktail," but so too is determination. That gritty mentality has propelled Danielle to become one of the influential figures in streetwear today. The 28-year-old was recently named to Forbes' 30 Under 30 list and is one of the faces of Essentia Water's new campaign, alongside MVP Quarterback Patrick Mahomes II, hip-hop violinist Ezinma (a.k.a. 'Classical Bae'), and award-winning chef Julian Rodarte.
I [started] my own business because I wasn't finding anything in the market that I wanted.
Before receiving the legacy-building accolades and Kylie's stamp of approval, Guizio came up as a resilient kid in the suburbs of New Jersey, absorbing the New York hustle seemingly via osmosis. If something wasn't satisfying to her, best believe she took the initiative to change it.
"I [started] my own business because I wasn't finding anything in the market that I wanted, personally," Danielle relays in an interview with Complex.
Established in 2014, her business takes the form of an eponymous fashion brand. It's one of the most ubiquitous lines today thanks to its bold, modern take on elevated streetwear and athleisure.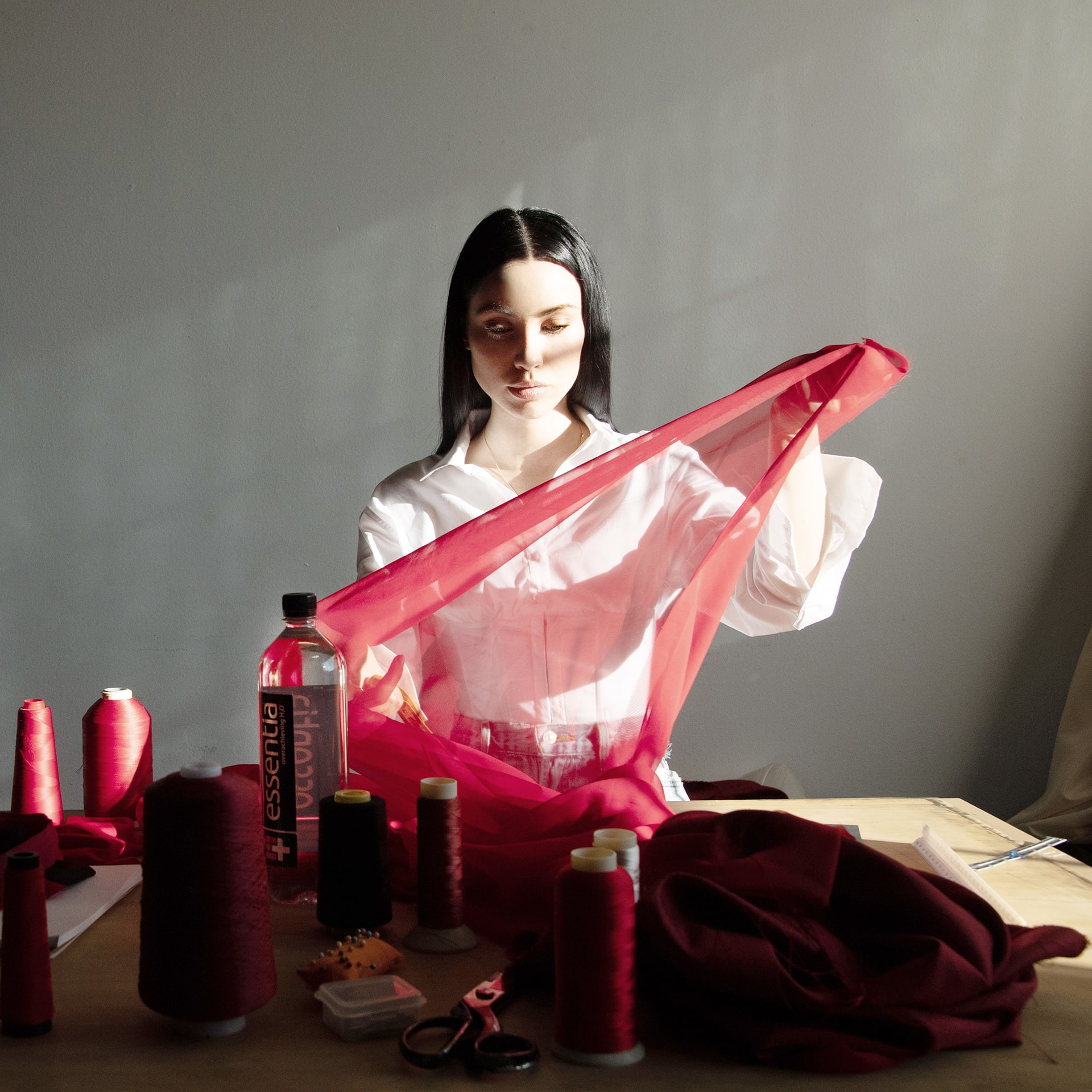 Of course, Danielle's audacity has always been her signature. As a curious, young creative on MySpace, she formed relationships with scene kids around the world who encouraged her self-expression. In high school, she'd link with social media friends IRL at concerts in New York. When she was 16, Danielle recalls (with a laugh) lying to her parents and hopping on a flight to Scotland because she had to see Europe.
The exposure to different countries and cultures allowed the then-teenager to gain a unique perspective from the jump, which served as an ideal primer for her fashion industry-shifting dreams.
"Growing up, I always took initiative to be who I wanted to be," she says.
The daughter of an entrepreneur father and a mother who tirelessly affirmed her originality, Guizio cites family as a supremely influential force in her life.
"I have an older sister who was wearing crazy shit, was bleaching her hair, and was into Nirvana. I always aspired to be her," Guizio reflects. "And I have two brothers, one older brother, so I always looked up to him too. He got me into different genres."
You can see careful character studies woven into the Danielle Guizio clothing line, which is heavily inspired by the boldness, luxury, and comfort of the '80s and '90s. Hers are the downtown New York kickback outfits that frequent the front row at Fashion Week.
"Things are less complex than what people make them out to be. If you have an idea in your mind, it can happen if you just make it happen," Guizio writes in Cosmo, reminiscing on her come-up.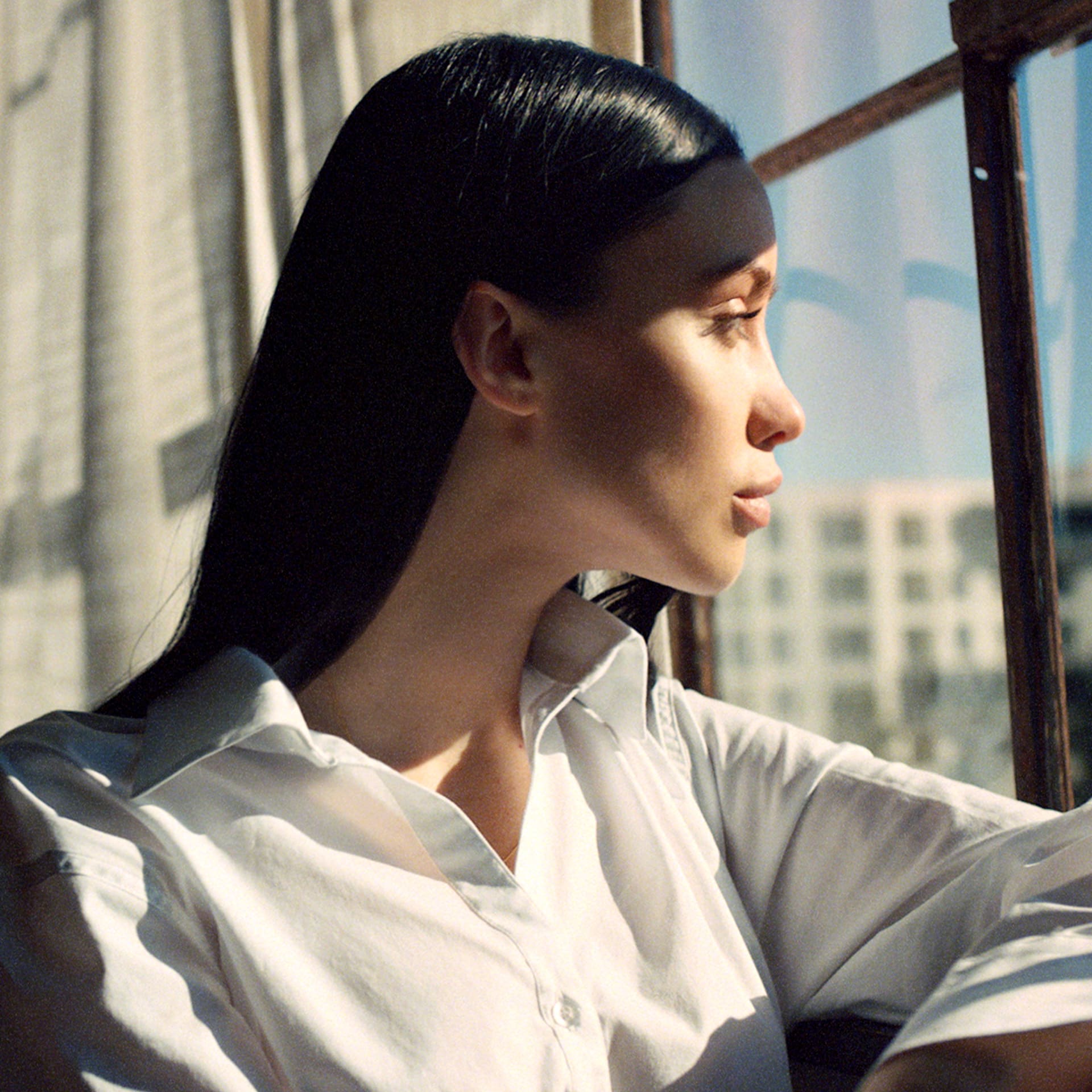 She makes the process sound easy, but don't mistake self-confidence for a lack of hard work. By her early twenties, Danielle had overcome more obstacles than most people do in a lifetime. At 22, doctors discovered a life-threatening liver tumor. Instead of folding, the experience galvanized the young entreprenuer. It became the unwitting first brick of the empire she continues to construct today. An empire that started in her parent's basement, with nothing but a $400 tax return, Google savvy, and a new lease on life.
"After [my health scare], I thought to myself, I really have to do what I want because you never know when things can change. You never know when you'll get another chance. Every day matters."
With the added support of her boyfriend, a jeweler, whom she still bounces ideas off of, and her boyfriend's sister, a designer for Parkwood Entertainment (Beyoncé's production and management company), Danielle's fashion line is now taking over Hollywood. Beyond Kylie Jenner, celebrities like Bella Hadid, Sophie Turner, and more are regularly snapped in her tracksuits, graphic tees, and tailored pieces.
However, at this point in her career, her goals far exceed Hollywood. She's set her sights across the seven continents.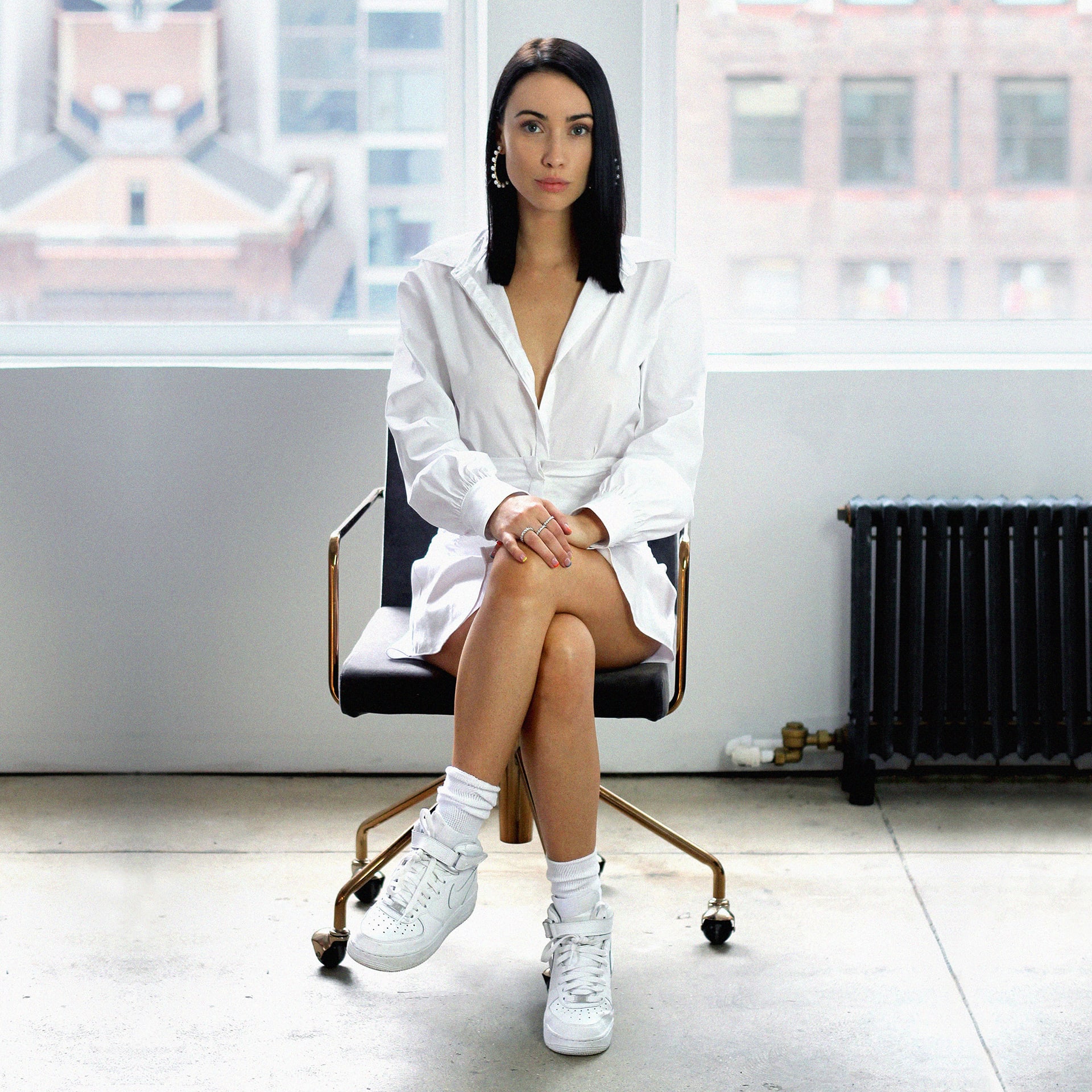 "It's important for me to start bringing my brand overseas and making sure that the word is spreading," Guizio says, as she remembers her trip to Japan in May. "It's important to get my product in the right hands, tell my story, and inspire anyone who needs to hear it."
The fashion trailblazer understands what it will take to become global. She grinds away for 15-plus hours a day, which typically consists of design meetings, tireless preparation for Spring / Summer 2020, and communicating with her factories about production. If Danielle is lucky, she hits the hay by 2:00 a.m. The hustle never stops, and the results have shown.
When asked what advice she would offer to designers looking to follow in her footsteps, Guizio replies with a statement that is equally entrepreneurial as it is a motto for her entire career:
"'Never stop at 'no.' 'Impossible' should not be in your vocabulary. You are capable of doing whatever you want to do. Especially [in] this day and age, not everyone is going to be cheering you on. So you have to be your [own] biggest cheerleader."