RAUS encourages their audience to "CHOOSE THEIR BATTLE, CHOOSE THEIR AMOUR" with their AW19 collection titled WARFARE. 
For those familiar with RAUS, it is no surprise that their latest collection not only elevates their style on a design and apparel level but also with a clear narrative and creative direction. Inspired by traditional and historical armours, and the individual and societal battles we face on a daily basis, WARFARE showcases high-end craftsmanship and an intense eye for detail. 
At its core, the collection serves as empowerment for the individual, achieved with a series of padded and hand quilted leather pieces. Each piece is developed with high-quality fabrications, pushing RAUS ahead of the competition with ease. 
As well as the strong apparel lines on offer, AW19 comes complete with a visual treatment that positions models as players at the start of a video game, allowing viewers to select their player. With the power in the hands of the viewer, it is down to them to approach their 'battles' individually and select the type of hero that inspires them. 
Check out the RAUS AW19 visuals up top, stay up to date with news via their Instagram and head over to RAUS to shop their latest products.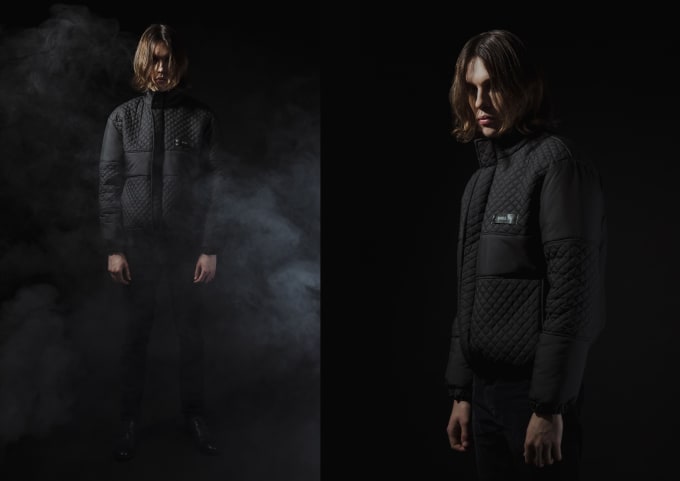 Creative Direction & Styling: @danifaithross 
Photography: @roybrandys
Fashion Film Production: @rubydjordjevic
Model: @cameronjacobs127 
Art curation: @yas_meen_s_o_u_