Most of us do our best to make purchases that align with our own understanding of right and wrong, balancing the things that make us happy with the sometimes harmful effects those things might have on the world around us. This is oftentimes an imperfect practice.
Unlearning certain consumption habits while adopting more mindful ones can be a daunting task, especially when the issue at hand is something as complicated and irreversible as the fragility of our environment. After coming to terms with how the fashion industry often pollutes the planet, wastes water, and underpays laborers, most of us are still left wondering: How are we supposed to feel good about our fit today if it means something bad for our planet tomorrow?
In partnership with GAP—whose Washwell™ denim-washing technique uses 20% less water than traditional washes—Complex spoke to a group of fashion influencers who center sustainability in their own personal style to find answers.
Author and freelance culture writer Gabriela Herstik, blogger and entrepreneur Valeria Hinojosa, and President of the Ethical Writers creative group Alden Wicker all shared their personal stories about how they got their start in ethical fashion, how they style themselves with the wellbeing of the environment in mind, and how even the most novice among us can do the same. Here are a few of their sustainable style tips.
HOW TO ACHIEVE AN ETHICAL AWAKENING
Herstik: I've known since I was 14 that I wanted to be a fashion writer, so I had a blog for years and then started writing for different magazines. Through that, I learned about fast fashion [and the harm it causes the environment].
I also worked at a costume and vintage shop in South Carolina when I went to school and really started to fall in love with buying vintage clothing. I think that's one of the easiest ways to shop ethically, because it's clothing that's already there, It's already been manufactured, and because you're buying it, it's not going into landfills.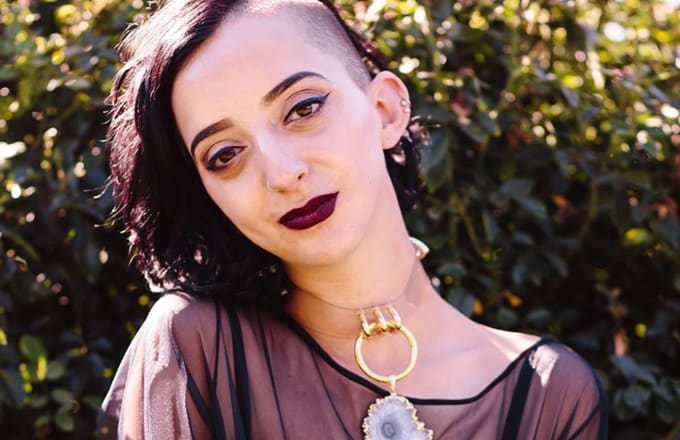 Hinojosa: I started my blog waterthruskin.com four years ago. Prior to that I used to be a private banker. I guess it was the greediness of the banking industry that made me look for more conscious practices, in a way.
So I started doing a lot of research. I was already vegetarian at that time, and I Googled ways to become even more mindful. The more I researched the more I learned about sustainable fashion, ethical fashion, eco-friendly travel, veganism, yoga, the whole thing.
Wicker: I was thinking about the way I approached food, and the connection between [sustainable fashion] and the sustainability of our own health and happiness. I was thinking, "Well, if it's important to know where our food comes from; isn't it also important to think about where everything we buy comes from?"
Then I quit my editorial job in 2013 to start freelancing and also launch ecocult.com. A few years after that, [I noticed] some large fashion companies were [also] starting to think about sustainability—not just labor, but how the clothes were made, and what effects that had on the environment. So that's how I really got into it.
I wanted to live a fashionable life in New York, but at the time, there was this mindset that you either moved out to the countryside and grew all your own vegetables, and canned your own food, and wore exclusively linen clothing, or you didn't, and you just live a conventional lifestyle that's terrible for the planet.
I wanted to figure out if there was a way to be fashionable and stylish while also caring about these issues.
HOW TO STYLE ETHICAL DENIM LOOKS FOR THE FALL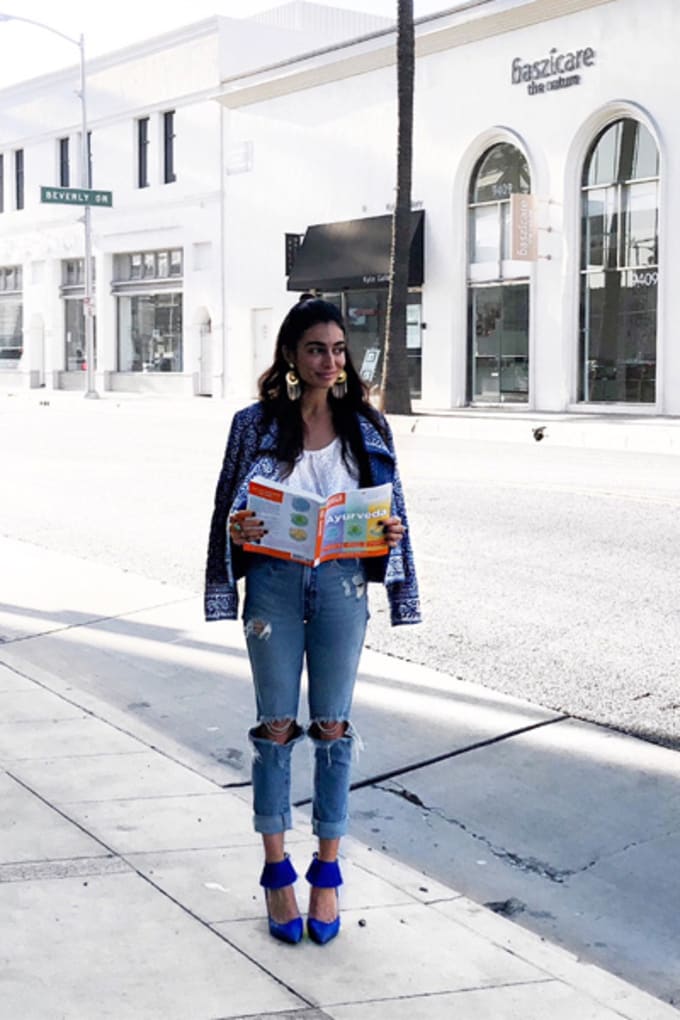 Hinojosa: Usually what I do, if we're talking about aesthetics and how I would style a pair of jeans that are eco-friendly, I try to do it in a bohemian way. I wear jeans with heels and make it really cool with a nice top that is also eco-friendly, with either bamboo or organic cotton.
I feel people have this idea that the denim industry is cruel, so they've stopped buying jeans altogether. They're just reusing the ones that they have at home. So whenever we see a brand going eco-friendly in terms of jeans, it's a special thing.
Herstik: Doing something like a really cool denim piece from GAP and then a vintage band shirt and cool secondhand sneakers or something, I would definitely consider that ethical dressing. Style is such a personal thing that I think intention really makes a big difference.
Also, if I wear denim, I need a really, really high waist, and GAP has a really cool black skinny that's super high waist and dark as f*ck, which I really like. I want my black to be really black. They obviously have a good range of washes, but their black is very saturated. And I really like that the button on the black jeans is also black. I hate wearing a black jean with a silver button. It just doesn't work for me.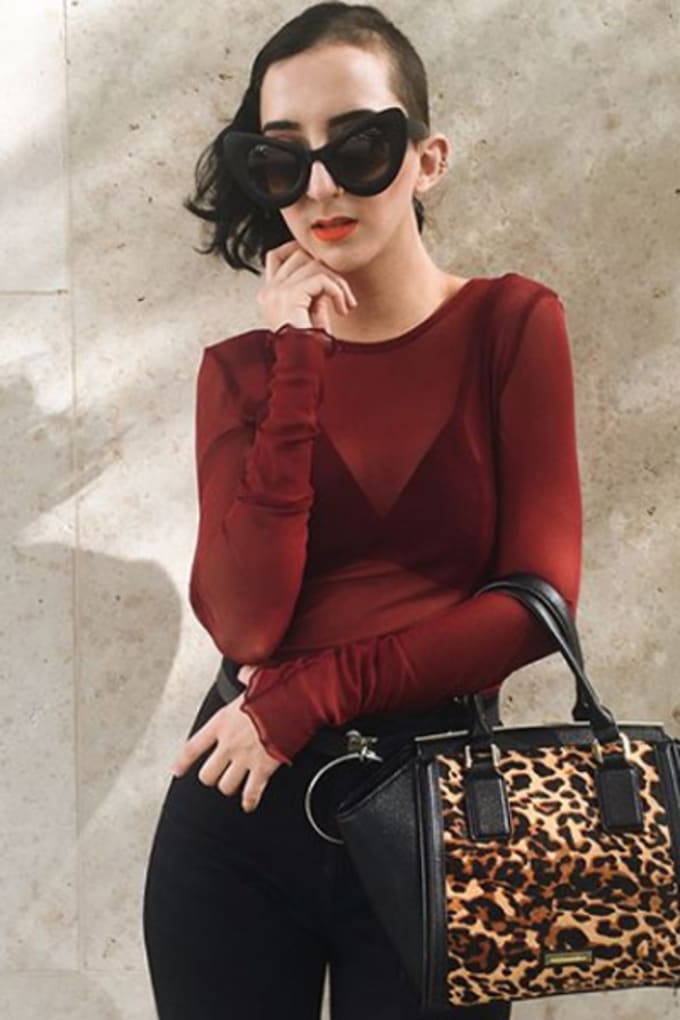 Also, fashion is [one of the] largest pollutants of water in the world. [GAP's Soft Wear Denim] is made with less water. I think the fact that they're even willing to take water into consideration is definitely a good step. I like this collection.
Wicker: So, when a large brand tweaks their supply chain, that's a huge deal, because we're not just talking 100 pairs of jeans, we're talking about thousands of pairs of jeans, so it really has a huge impact—not just on their own supply chain, but I think the supply chains of other brands that might not even care.
When a large brand comes in and says, "We're going to do it this way," the factories that they use are upgrading their equipment and learning to do things differently. It affects the way they manufacture denim for other brands as well. So it has a huge ripple effect across the industry when a large brand makes that change. We're talking millions of gallons of water saved.
I'm huge fan of denim. I think it's a core part of any person's wardrobe, and I think that it's so versatile.
When you're choosing denim, you need to take the time to really try on all the styles, all the fits, and find something in the right length, in the right waist, that fits perfectly. Something that you're going to wear at least once a week, if not twice or three times a week—something that you're going to wear for a really, really long time.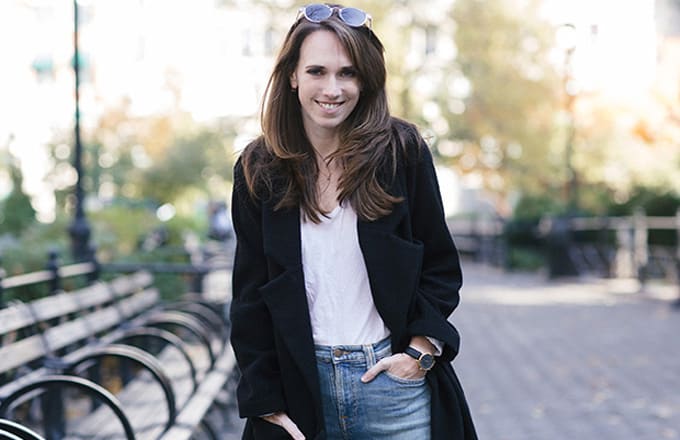 HOW TO REMIX YOUR WARDROBE WITH ETHICS IN MIND
Hinojosa: Research [your favorite] brands to make sure that they're actually paying the people who are making the products a fair wage and providing them with humane working conditions.
Also, [research] any brand that's eco-friendly, ocean friendly, and isn't using any toxic dyes. Those are the few things that I always tell people to look for. Start looking at labels and actually [researching] what you're reading.
We're not evil, we're just uninformed.
Herstik: I highly recommend Pinterest, honestly, it's such a valuable tool. You can just look through a ton of images and just start creating boards and seeing what captures your moods. I also really love to collage. I have a bunch of magazines. I'll just go through them and see what catches my eye. It's a kind of creative mission.
You can't expect to go from zero to a hundred. Even taking the baby step of buying something like GAP's Soft Wear Denim [is important].
For me, [my wardrobe] is now 90/10, but even having a 60/40 or 70/30 ratio of ethical fashion to fast fashion, is a really big step.
And if you can't afford [boutique] ethical lines or shopping vintage, shopping the ethical collections [at larger fast fashion chains] is still a step in the right direction. It's better than nothing.
Wicker: Shopping is actually the last step in a long chain of decisions people need to make.
Number one, for anyone who wants to dress sustainably, is to stop shopping for a little bit. Just take a short break, because we have so many messages telling us that we're not good enough; that everyone has this and you should too; that this is the new trend; that you'll look sexier in this—we need to pause a little bit, and really think about what we love. What do we already have in our closet that makes us feel good?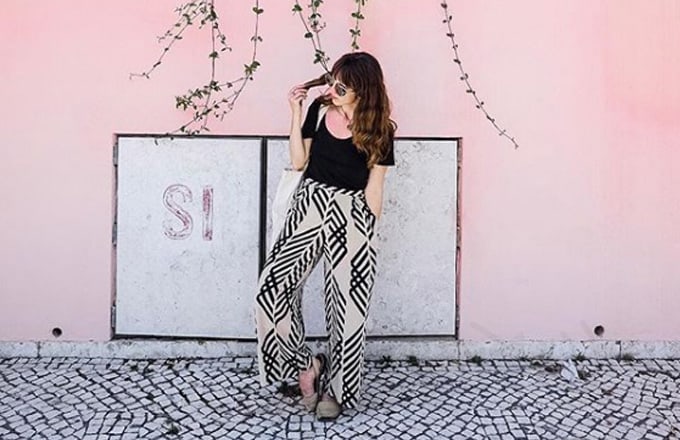 So, pause the shopping, and then start collecting images of outfits that speak to you; that really inspire you.
At the same time, you're still going in your closet and you're wearing things. When you're done, when you wear something once, take it and put it in the back of your closet or the bottom of your drawer, or some other place that's hard to get to so that after a couple months, the things that you're not wearing will have floated to the front of your closet and are staring you in the face every day.
After not shopping for a little bit, mindfully thinking about curating visual styles that appeal to you, and tracking what you're wearing in your closet, you're going to get a sense of your true style.
At that point, you can consign or sell or donate the things you're not wearing and use some of that money to move to the final step, which is shopping.
During [the previous steps] if you do want to buy something, write it down on a list but don't buy it just yet. Then, when you get to a point when you're ready, when you have a true understanding of your style, you can go back to the list.
You'll have that list in front of you and you'll know [which clothes] make you feel good. Now you can go out and buy them.
I don't always buy perfectly sustainable. If I needed a super-sharp tailored black jacket for work and can't find a sustainable version that I like, which is entirely possible, I would just go buy the highest quality version that makes me feel the best, because I know that the first tenet of sustainability is buy less, and buy better—buying something that you know you're going to wear over and over.