A.P.C. has debuted its new A.P.C. U.S. line, a capsule collection produced in Los Angeles. For Fall/Winter 2018, the French brand teamed up with streetwear OGs Michael Kopelman, an alumnus of Stussy and the founder of the London-based streetwear distribution company Gimme 5, and Stephan Jay Rayon, a graphic designer who's worked with Gimme 5, A Bathing Ape, Stussy, and Supreme.
Kopelman and Rayon say they had full control, sending only their final designs for review to Jean Touitou. "We wanted to please the A.P.C team and give them something different to what they had," Kopelman told Complex.
And that, they did. The U.S. capsule features T-shirts, sweatshirts, and joggers—all of which feature Kopelman and Rayon's take on A.P.C.'s signature logo. The modified logo—"A.P.C." in playful retro fonts—was inspired by retro designs.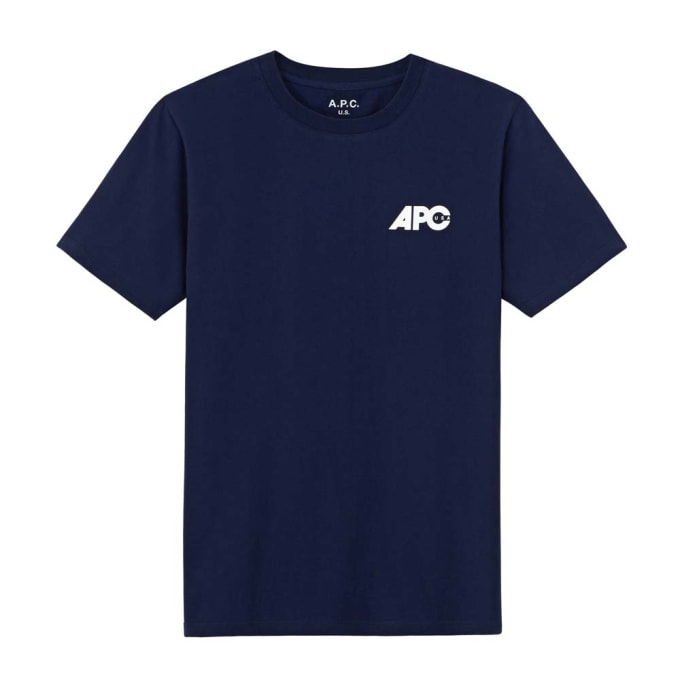 Touitou said in a statement that when he first saw Kopelman and Rayon's work he was "outraged." But "after a few minutes, these new logos had become part of the family."
Touitou's decision to hire Kopelman and Rayon is perhaps indicative of streetwear's dominance in fashion today. Kopelman and Rayon have been part of the industry for decades, long before it became as lucrative as it is now, and have witnessed the various transformations it's undergone. Kopelman calls the current state of streetwear "unrecognizable" to its condition in 1989, when Gimme5 was first founded.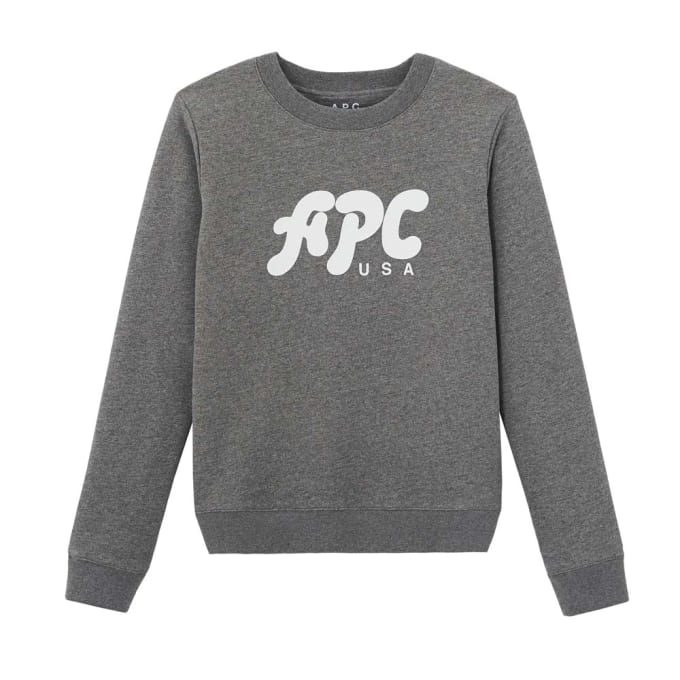 "The word streetwear is used to categorise a product type these days in the same way that the word punk is used to categorise a mohair sweater with holes in it," said Kopelman. "Neither words relate to cultural movements in the way that they did when they originated."

A.P.C's new U.S. capsule will be available in-store and online on July 19. Make sure to keep an eye out for its upcoming collaboration with Kid Cudi as well.