Milan Fashion Week Men's delivered a series of strong collections across the board that utilised environment, aesthetic, and sound as far and beyond as the collections themselves. 
Reuben Selby took to Milan and provided us with a roundup of three of the biggest standout shows of the week.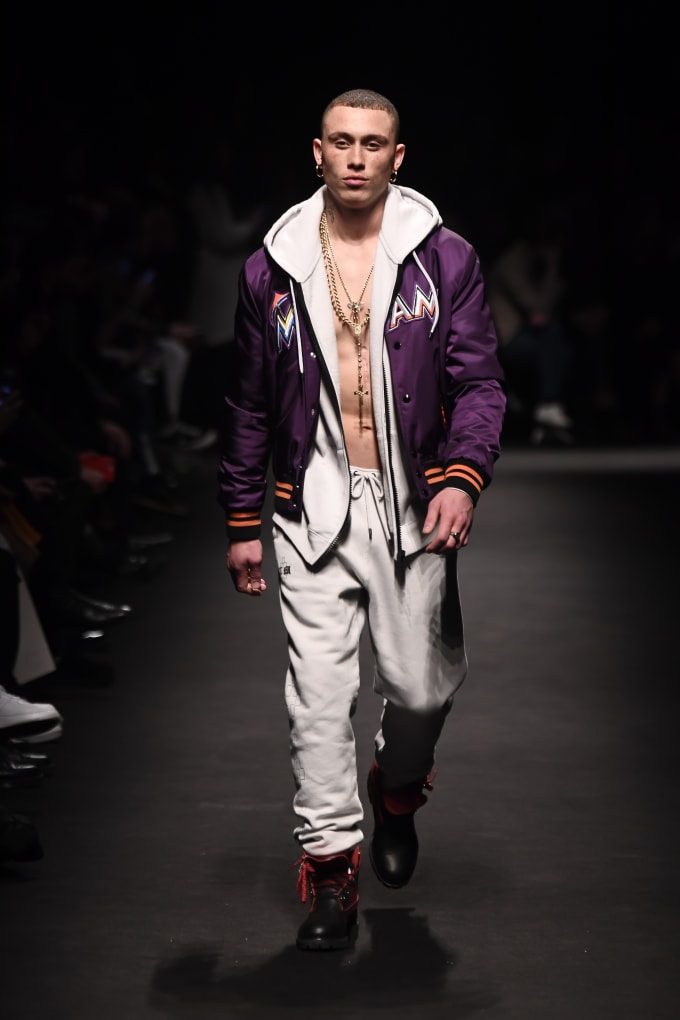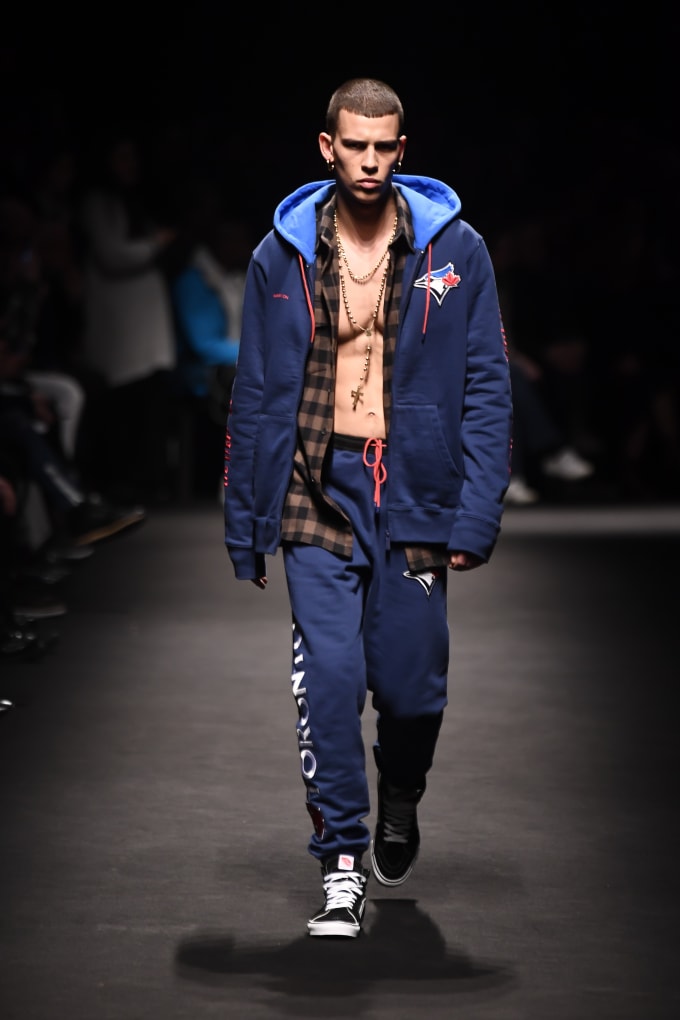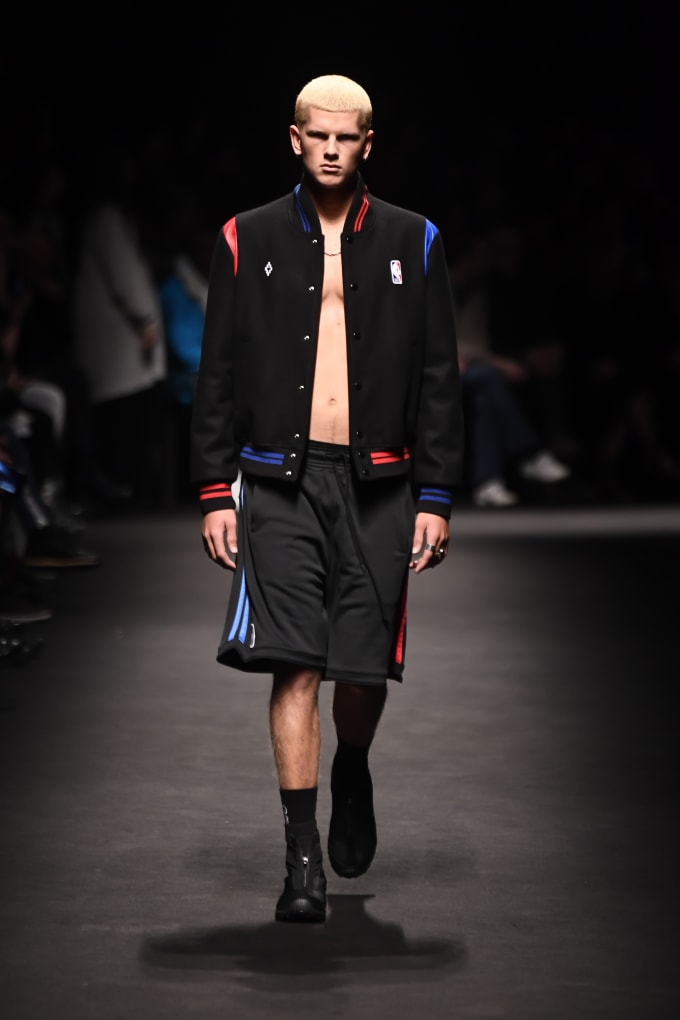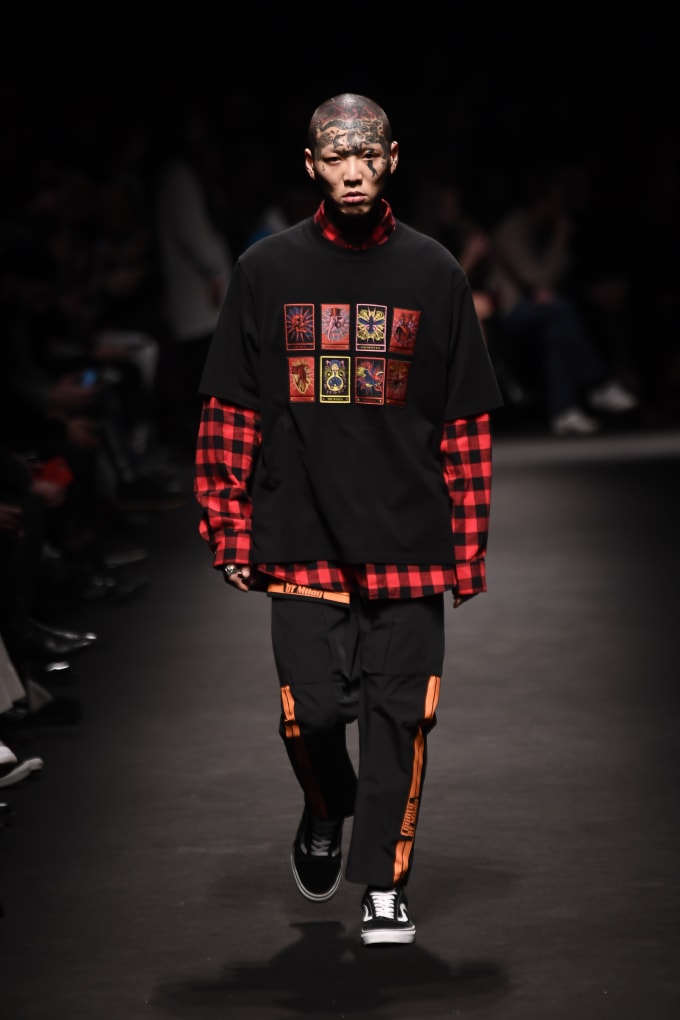 Marcelo Burlon's AW18 show placed BMX culture at its core, setting the stage for a cast of inked misfits. 

Models sports parkas, zip-up jackets, trucker jackets, sweats, racing pants, and cropped bombers. Gothic elements ran across the shows looks, with a range of motifs from coloured checks to medieval calligraphy and repeated nocturnal hues. 

Branding was stripped back in comparison to past collections, yet collaborations with the NBA, MLB, and Timberland provided a strong contrast through heavy signage. 

Marcelo was seen manning the DJ booth whilst a BMX rider freestyled throughout the show, creating a cinematic atmosphere that reflected the youthful, unified lifestyle presented by County of Milan.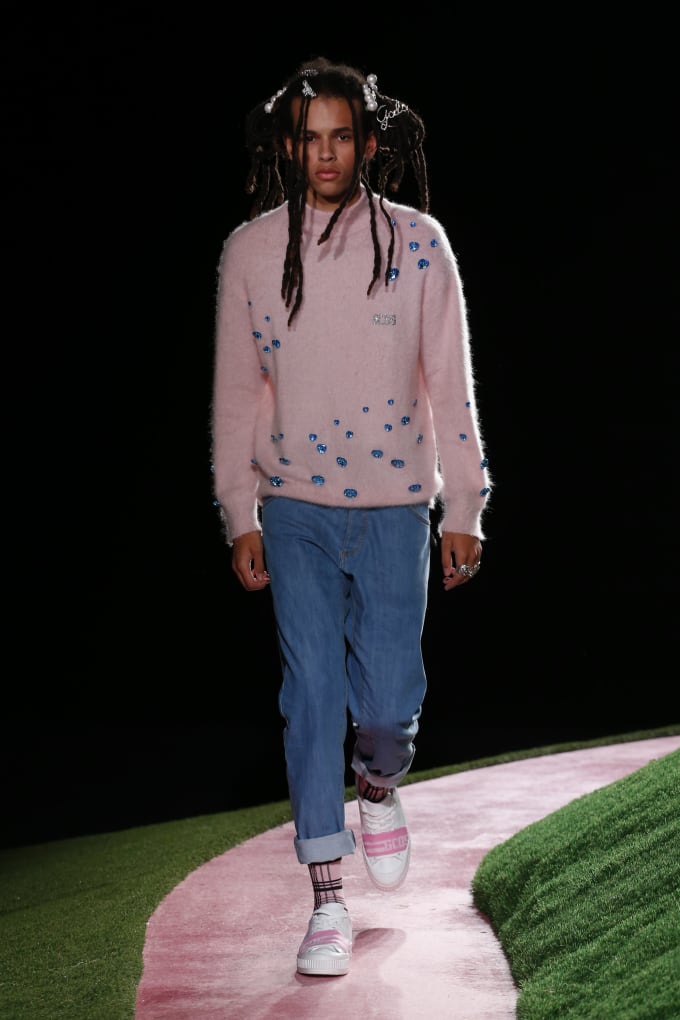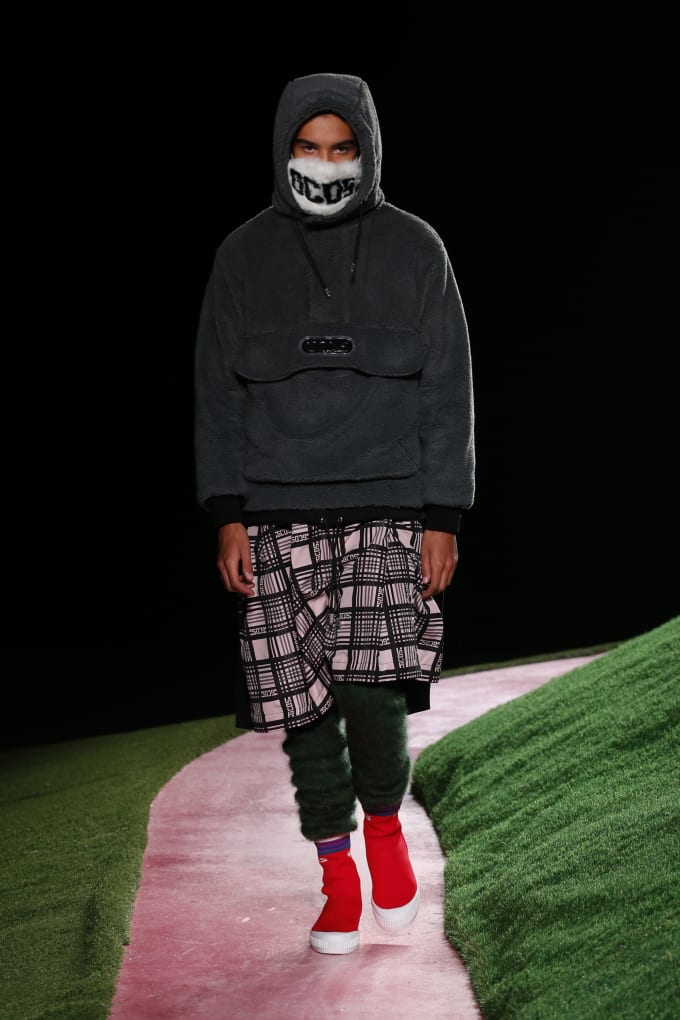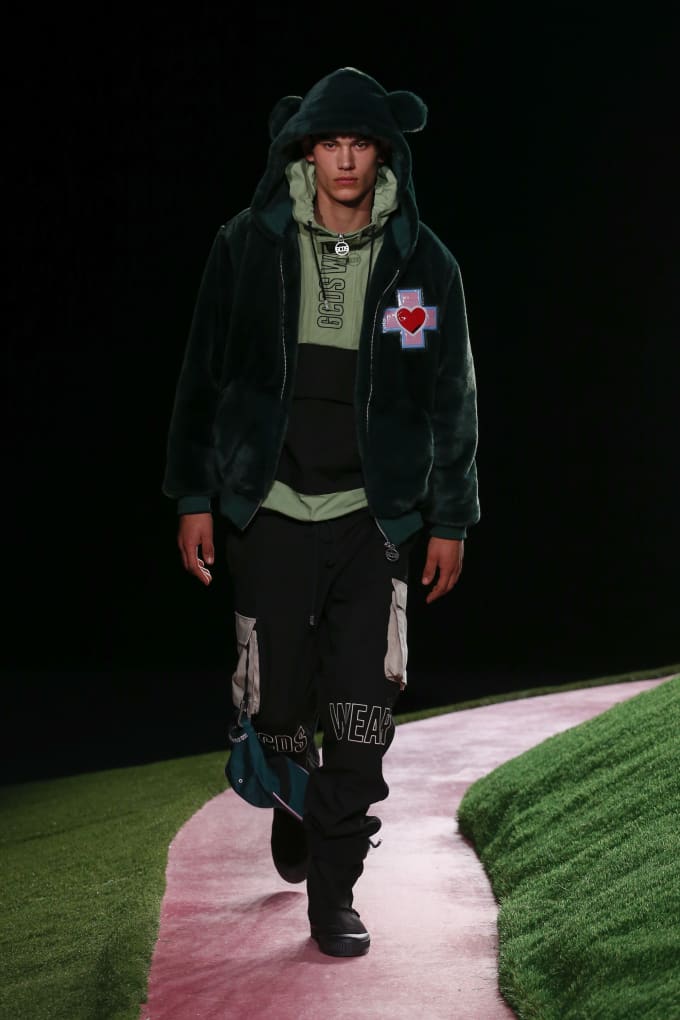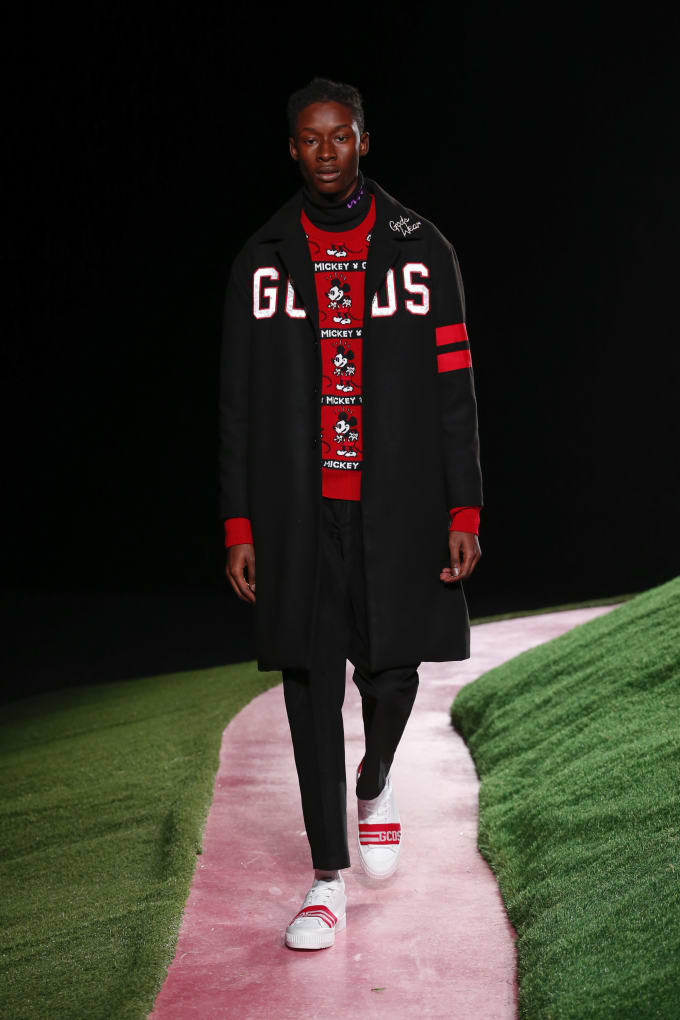 Giuliano Calza immerses GCDS in sparks of fairy tale magic for the Men's and Women's FW18/19 collections. The result is a cathartic and initiatory journey of streetwear that mirrors the archetypal fairytale. 
The show consisted of three acts: background, drama, and a happy ending, each with its own aesthetic and sound. GCDS explored fashion as a territory of freedom in which the individual can stage their own story.  
                    
Music, themes and iconographic references have been conceived and executed in collaboration with ©Disney, an ideal and indispensable partner for thinking about the collection and its show.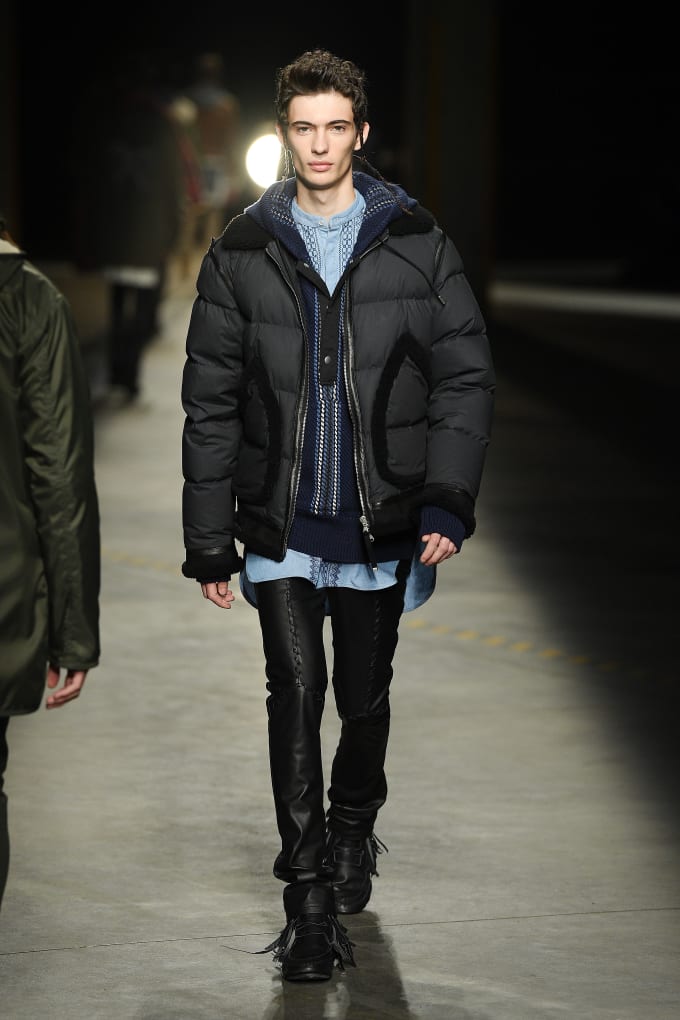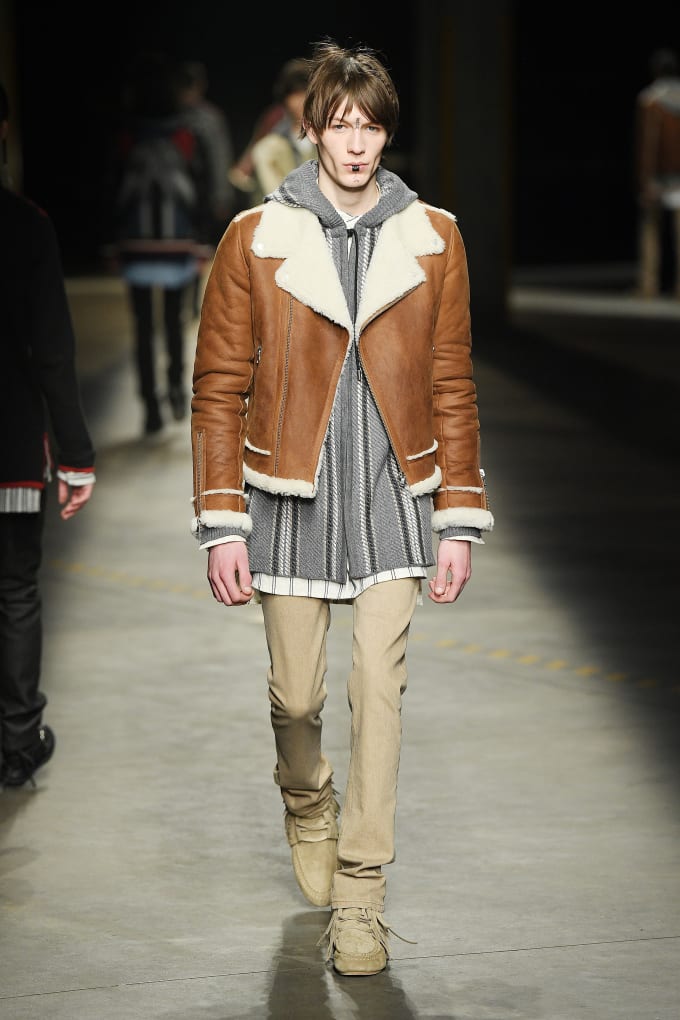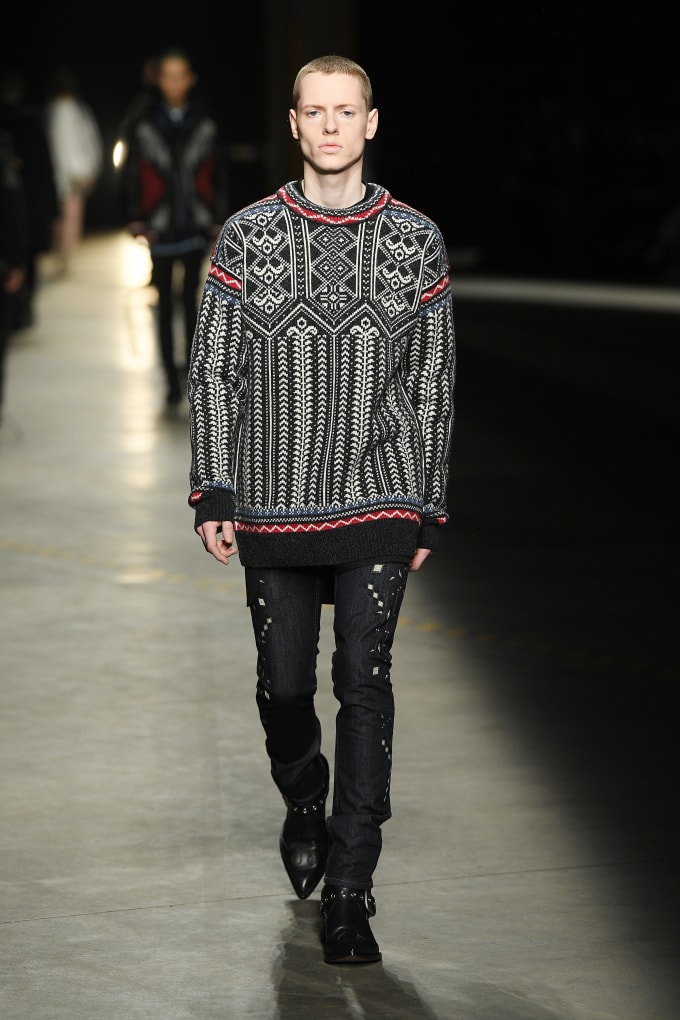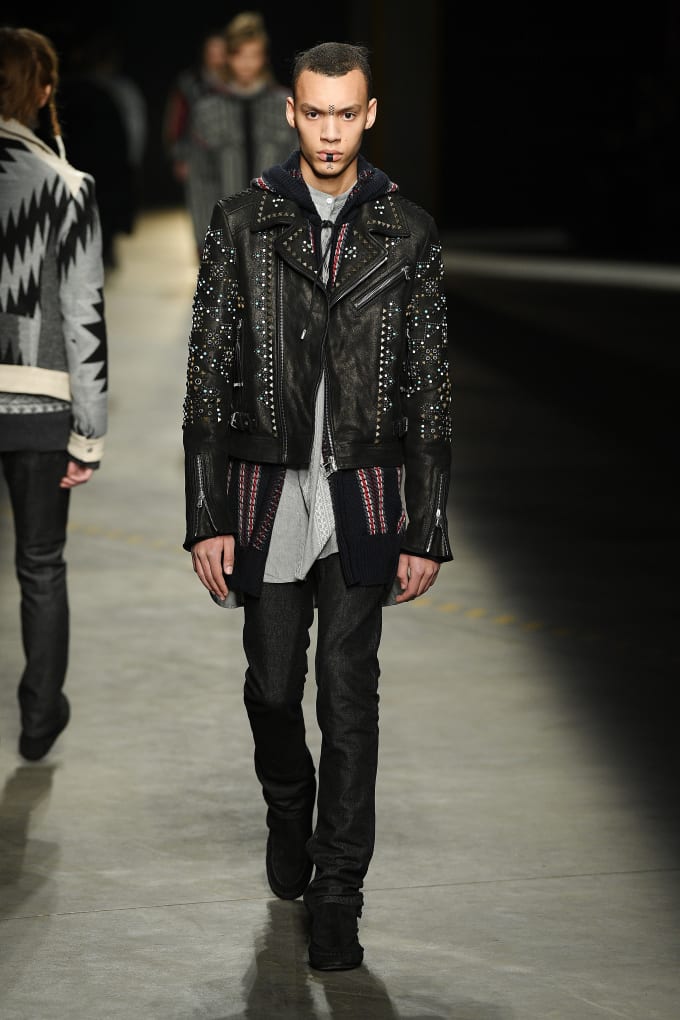 Diesel Black Gold provided a trip around the world for their FW18 season, delivering an eclectic, forward-thinking wardrobe.
The overall silhouette is one of Bohemian influence, with the brand's signature contemporary codes being updated with a multi-ethnic filter. There is a focus on tactile textured across the collection, with staple pieces from leather jackets to denim pants being decorated with Navajo carpet patterns and a range of hardware detailing. 
A range of diverse, ethnic influence is seen throughout, with fabrication and print providing a range of interchangeable stylings. 
Trible reference further informs accessory choices from laced-up shoes, stitched leather and multi-stud design bags.