Rent Party Wants to Be More Than Your New Favorite Skate Brand (Exclusive)
We interviewed Rent Party's founders about launching a skate brand inspired by the '90s rave music scene.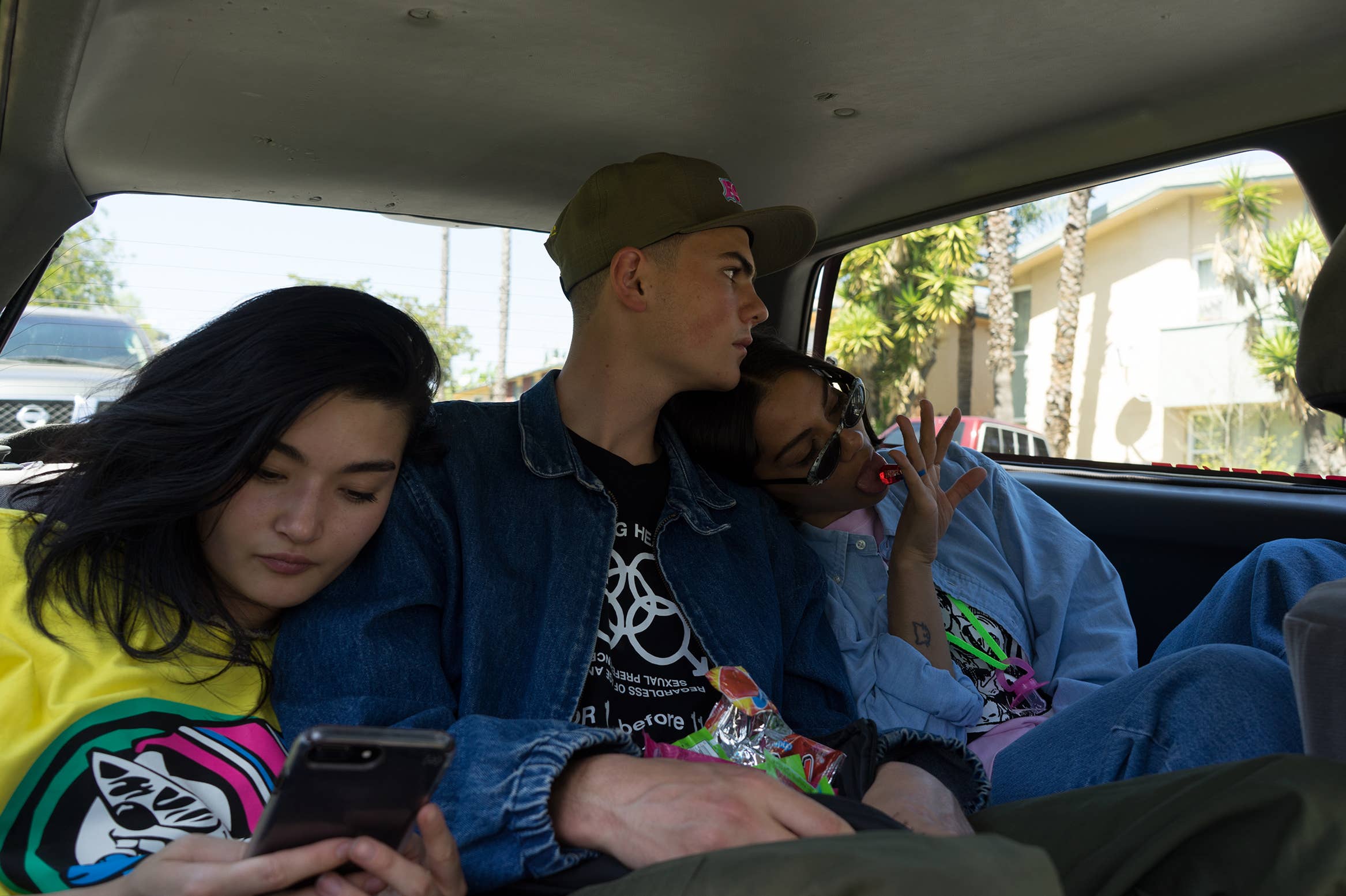 Retail Store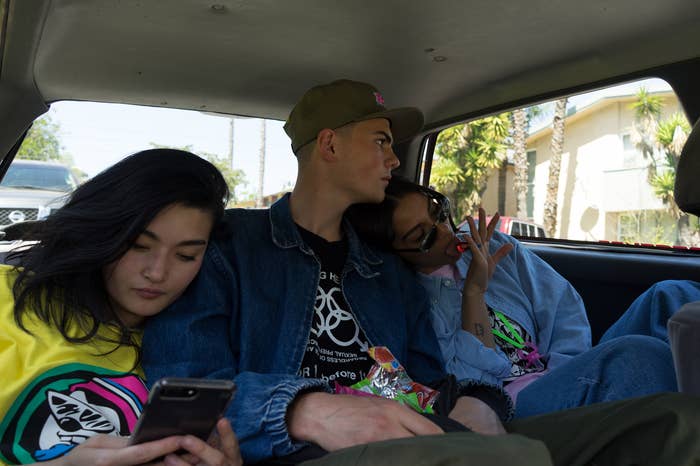 Bianca Chandon's co-founder, Steven Kay, and former brand consultant Andrew Brown just launched a new brand, called Rent Party, today. Rent Party is, as Brown describes it, "a skate line for music" inspired by the rave music scene in the '90s.
Kay and Brown met through Hollerboard, a message board partly started by Diplo that became an online hub for the club scene, nearly 10 years ago. Since then, both designers have worked on some of the most popular skate brands today. Brown consulted for Quartersnacks and Bianca Chandon, while Kay co-founded Bianca Chandon and Call Me 917 with Alex Olson—all labels that are now stocked at major retailers like Dover Street Market and Union L.A.
"I love what I did [at Bianca Chandon], but there were ideas I had that worked better for [Rent Party]," Kay says in an exclusive interview with Complex. "Andrew was the perfect conduit because he really lived [the rave lifestyle] more than I did."
Rent Party draws a lot of influence from old dance party flyers and the culture surrounding the club scene in cities like New York and San Francisco back at the height of its popularity. One of the main sources of inspiration for some of the brand's graphics was the 1995 cult film, Party Girl. The name Rent Party even came from a flyer used in a scene in the movie.
"Party Girl is one of those films that really captures the East Coast vibe," Brown says. "We wanted to reference not just the coolness of the film but the underlying culture."
Rent Party's first collection officially drops today on the brand's website, and will be available in select Urban Outfitters next week. The collection includes T-shirts ($34), and baseball caps ($42) that boast vibrant colors and graphics, all of which are an obvious call back to the '90s club scene. Some of the duo's favorite pieces include the Peace Sign baseball caps, a Party Girl-inspired graphic T-shirt, and their collaboration with Nervous Records, a popular record label from the time period.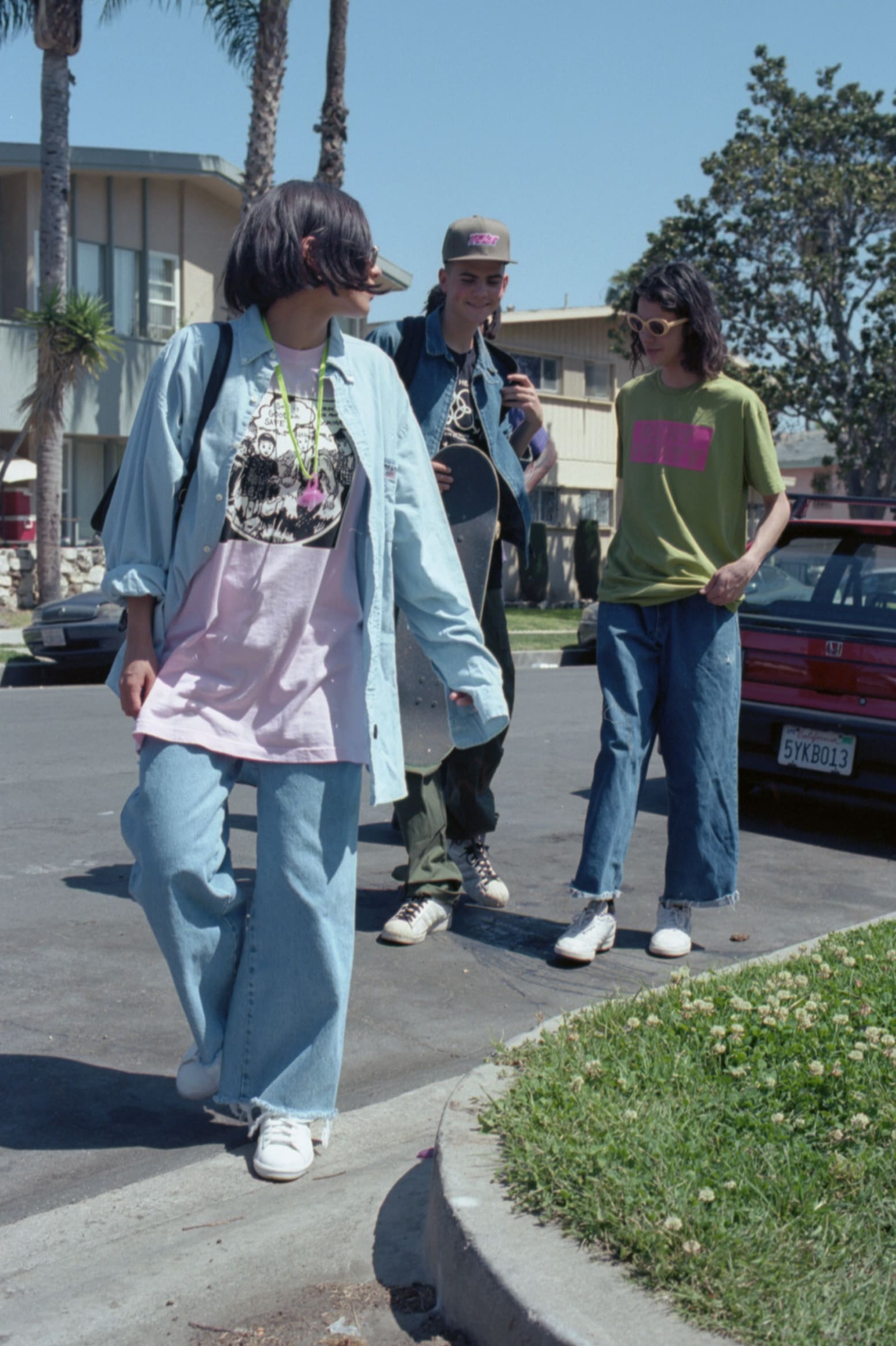 Brown and Kay plan to eventually host parties in New York and L.A. to further tell the story of a music scene they're passionate about, and to blend the old school rave vibes with the new school EDM culture. "We're trying to bridge the gap in the same way the clothes do," Kay says.
But right now, they're focusing on Rent Party. "This is exactly what I want to be doing," Kay says. "No regrets. I'm excited to see where this goes."