In 1994, Chi Modu was assigned to take a portrait of 2Pac for the rapper's first ever The Source cover. The two clicked and quickly became friends. Modu continued to work with 2Pac until months before his untimely death on Sept. 13, 1996. In those two short years, Modu captured some of the most iconic pictures taken of 2Pac.
Twenty years later, Modu has released Uncategorized, a book of never-before-seen 2Pac photos. "I photographed 2Pac pretty extensively in the '90s," says Modu. "With everything happening in the world, I thought it was a good time to release my entire collection and give the public access to it. The timing couldn't be better, in a strange way. A lot of what he said is occurring today." To supplement the hardcover, he's also collaborating with Pintrill on three pins—2Pac's "Thug Life" tattoo, his iconic photo of 2Pac wearing a bandana on his forehead, and his signature—which will be available on Oct. 4. "A modern photographer has to think about how to diversify," he says about the pins. "That's a cool item that could add value to the book."
Modu spoke to Complex about Uncategorized and shared stories about the photos that make up each of the four sections of the book.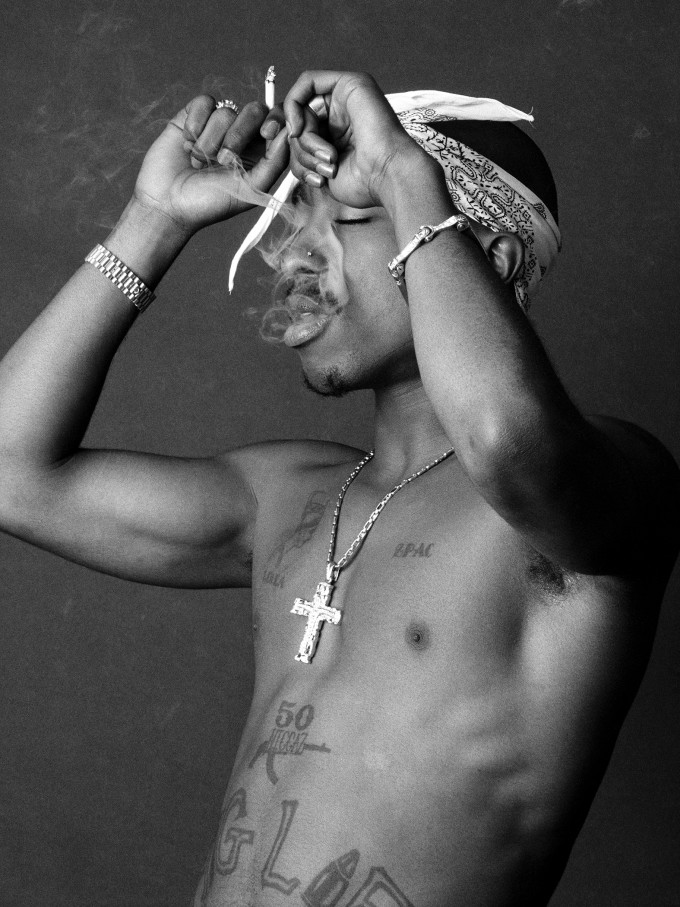 Atlanta, 1994.
This was the first shoot I did with 'Pac. I flew to Atlanta and did the shoot at a conference room in a Marriott Hotel near the airport. But all my equipment malfunctioned, so I had to cancel the shoot. I said, "2Pac, where are you gonna be tomorrow? I'll fly to wherever you're gonna be." He said, "I'll be here. I'll see you tomorrow." The next day, he came back early again. We knocked out the shoot and ended up with what I consider the best photographs of him. After the shoot, we went to his house and hung out there. I saw his whole collection of guns.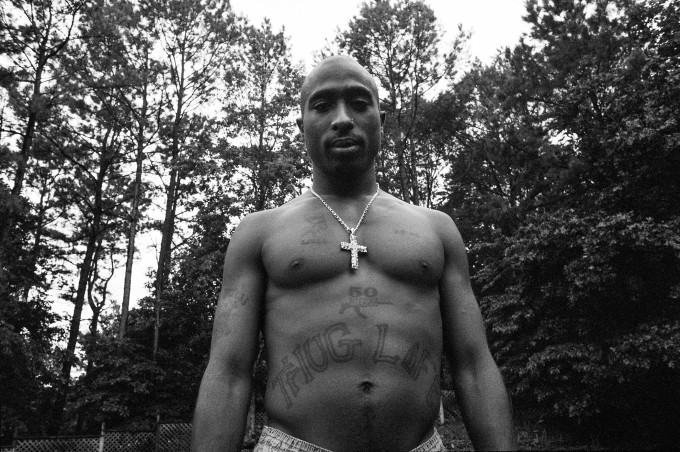 Stone Mountain, GA, 1994.
We took some more pictures at his house, and it was just him being himself, which I was always grateful for. It was him in his backyard without his shirt on. It's funny because people are always like, "Wow. He actually has a little bit of a belly." What I like about that is that it humanizes that person. I know he's your idol and icon, but he was just really a person carrying a lot of pressure at a young age. My style of photography, I try to tell you a little bit more about the person and not their possessions.
The nice thing about having him shirtless or in a tank top is that it's universal. It never gets dated. The pictures I took of him don't look dated, because he could be wearing that same outfit today. I think leaning towards simplicity is leaning toward longevity. I never wanted to be that hot photographer, because I always knew that was fleeting.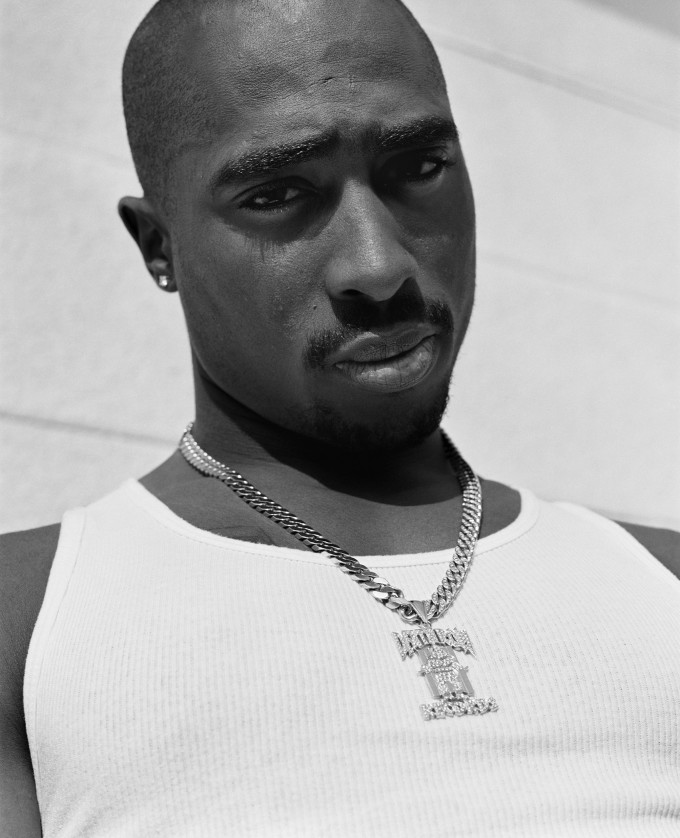 Los Angeles, 1996.
This was for his last cover of The Source. It was after he got out of jail and was now signed to Death Row [Records]. There was a whole different energy in the air; there was a lot of tension. We did that shoot on the rooftop of the Wyndham Hotel on Sunset Boulevard in West Hollywood. I hadn't seen him since Atlanta. He came up to me, gave me a hug, and said, "How you doing?" I was like, "Are you ready?" He said, "Give me a minute." Next thing you know, he does 30 push ups. He did the same thing at the Atlanta shoot, too.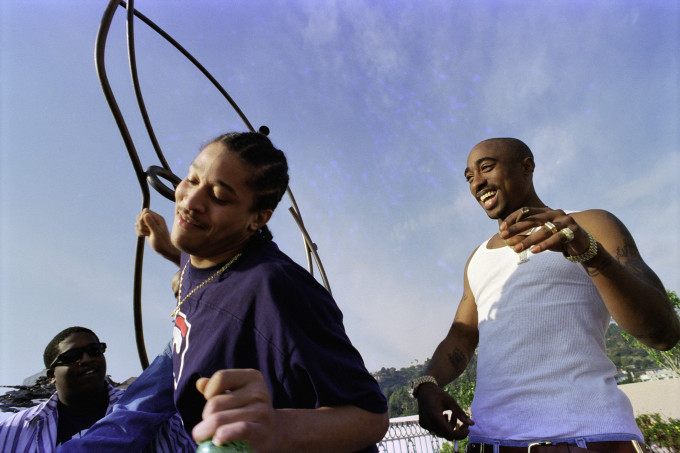 Los Angeles, 1996 (With the hip-hop group, Outlawz).
After the shoot, we hung out for a number of hours that day. What I really like about that was that I got to spend time with him and his boys. It was him and his friends, drinking, laughing, smoking, and just being 20-year-olds. There's something to that because you almost forget how old he was. This shoot was when I knew he was the leader of that pack. He always kept a crew and the Outlawz, who were mostly East Coast guys, was his crew.