When we weren't looking, did athletes all figure out how to dress themselves? Thanks to many sports stars' need to be the center of attention in any room, the ESPYs are set up to host the most horribly dressed attendees of any event. But in the year of 2016, this group of fashionable-wannabees really pulled themselves together. Sure, Terrell Owens went full-on floral, weightlifter Mark Henry borrowed a suit from three children posing as an adult, and Richard Sherman looked like he can't find his prom date, but none of these mistakes added up to the San Andreas-level disaster we expected given the history of most athletes. 
The recent past tells us athletes can't help but put on whatever it is that will help them stand out from the Russell Westbrooks of the pack. However, the 2016 ESPYs included a completely different field of restrained style. The most high-profile gaffe wasn't even completely offensive, but definitely belonged to Dwyane Wade. Wade showed up to the ESPYs wearing ankle bracelets that makes your middle school puka shell necklace look stylish.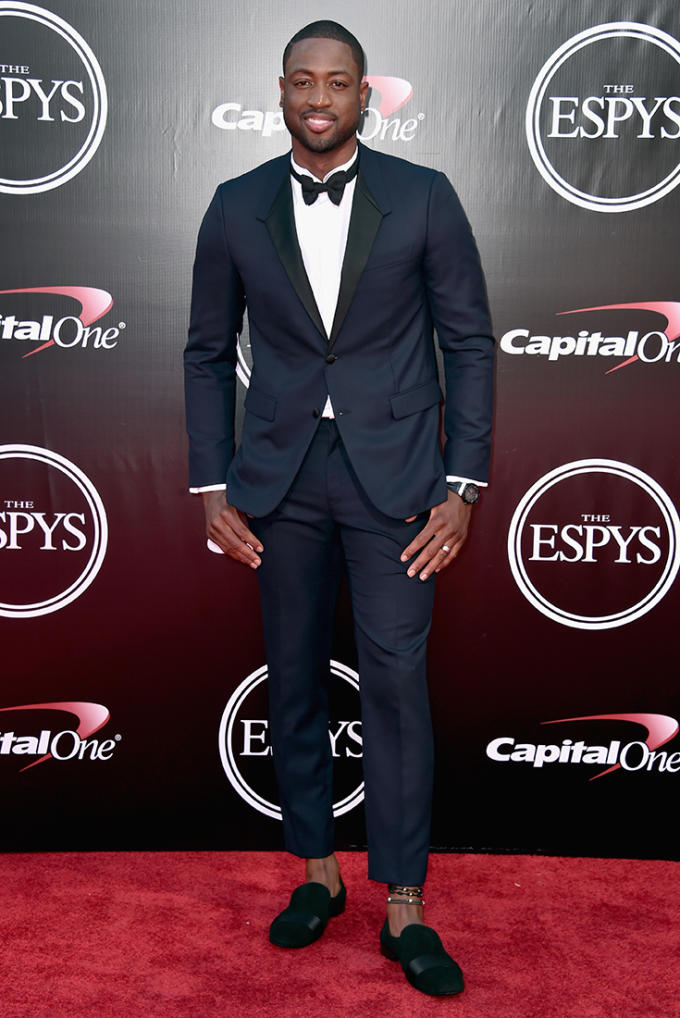 The anklets—which look like something your BFF made for you at camp or something Miansai would charge $200 for and nothing in between—represent the depths of ESPY 2016 outfits. If you listen to fashion traditionalists, they'll tell you that you shouldn't even wear a watch with a tux, let along some beads above your loafers. All things considered, though, they're not that bad. After all, maybe Wade is way ahead of the trend here and is simply diving into manccessories before we realize it's the next big thing. After all, certain designers, like Louis Vuitton, are betting that chokers for women have enough fuel to attract men, too. It really just feels like Wade was watching too much Simple Life and got enamored with Nicole Richie's anklet tattoo, though.
Wade has a tendency to love his ankles a little too much—who could forget the flood pants he tried to pass off as just a normal suit? The NBA star is notorious for taking fashion risks, and maybe he's just trying to give his ankles some sun before they're exposed to the Chicago winter. But, he really should have left the anklets in Miami/at any trash can that would have accepted them. Wade, if you're listening and you don't trust us, at least heed the advice of Coco Chanel. The designer once offered some advice that would have served you well tonight. "Once you've dressed, and before you leave the house, look in the mirror and take at least one thing off."