Blac Chyna is the latest celebrity to join the tech world with the launch of her own emoji app. The soon-to-be Kardashian is following in her future sister-in-law Kim's footsteps with her set of ChyMojis.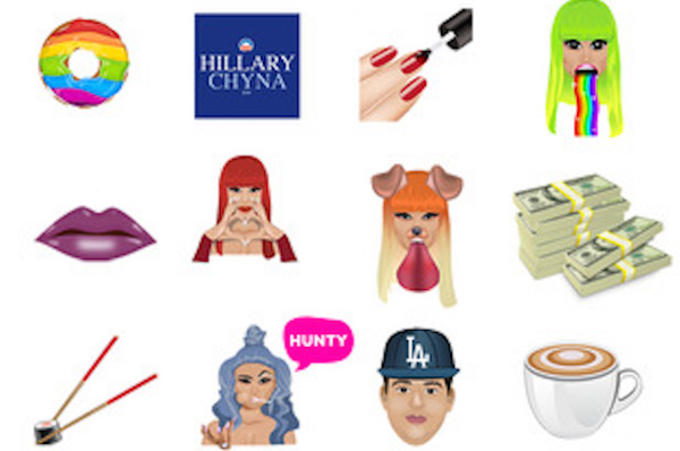 The new collection of emojis features 700 characters that have been curated by Chyna and divided into 15 categories, including LGBT pride and adult-themed. Expect to find icons, including Chyna wearing the puppy Snapchat filter, an animated Chyna twerking upside down, and her fiancée Rob Kardashian in a Dodgers hat, as well as a stack of money, a bible, and a hoverboard. 
"My ChyMoji app is an expression of my personality and diversity of life," Chyna said in a press release.
Chyna has also included several emojis of her future baby. In one, she and Rob are holding their baby as it pees in the air. Some have suggested that the ChyMoji suggests they expecting a boy, but Chyna's reps have denied the claims by pointing out that she also has some featuring a baby girl. 
Rob Kardashian first debuted a rendering of the new ChyMojis after last week's announcement that they're expecting a child. In a photo posted to Rob's Instagram, Chyna can be seen holding her swollen belly, and rocking a white crop top.
So far, celebrity emoji apps have been wildly successful. Kim Kardashian was reportedly making $1 million per minute after launching Kimoji. The app was getting downloaded at a rate of 9,000 times per second on its first day. Chyna's bestie Amber Rose also launched her own MuvaMoji app, which made millions, and reportedly raked in $2 million its first day.
The ChyMoji app is available now for iOS and Android devices.