We've seen that people are able to do incredible things with makeup. However, if this photo from supermodel Tyra Banks is any proof, we should also be marveling at the makeup application of everyday women. One of the most gorgeous women in the world, who we are used to looking like she does in the picture above, just shared an image of herself with a fresh face. And she looks almost completely different.

"I decided to give you a taste of the really real me," Banks writes in the picture's caption. Although Banks adds, "Maybe you're thinking, "Whoa, she looks ROUGH," Instagram commenters have applauded the image.
"AWESOME!" writes user rubyvibez. "LOVE this! This shows young women you are beautiful as you are." "Love how fearless you are and true to yourself. Thanks for constantly inspiring women to step up!" another user writes.
Comments like that go on for a while.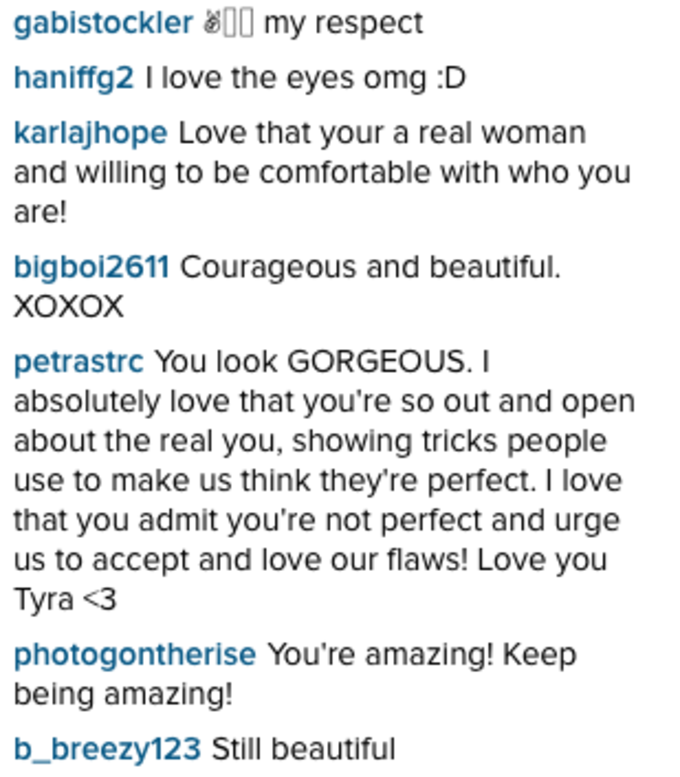 Until a single buzz kill crashes the party.

You can check out other photos of hot celebrities without makeup, including Banks, here.