ComplexCon returns to Long Beach Nov. 6 - 7 with hosts J. Balvin and Kristen Noel Crawley, performances by A$AP Rocky and Turnstile, and more shopping and drops.
Secure your spot while tickets last!
For the third year of its Los Angeles installment, Paris Photo, the art fair dedicated to photography for the past 18 years in Paris, presented an inspiring range of still and moving images. Normally held at the Grand Palais in Paris, the LA version appropriately takes place at the location where much of Hollywood's iconic imaging is born—Paramount Studios.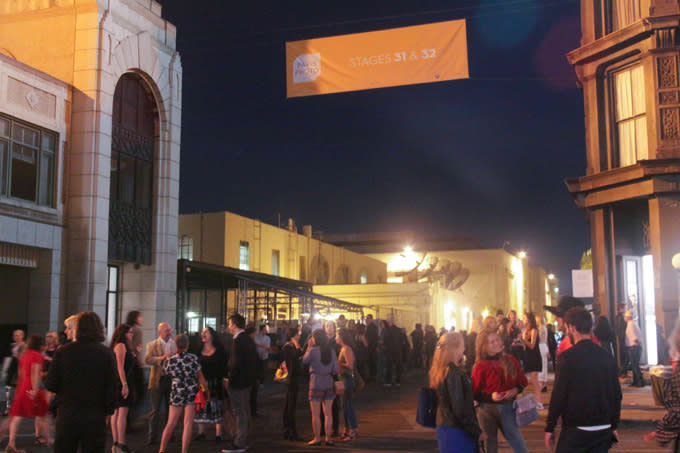 Walking down the red carpet entrance towards a giant backdrop painted to look like clouds, it's easy to feel like you're about to be transported to another world. That world ends up looking like New York City, since movies meant to look like they're taking place in The Big Apple are filmed on this Paramount backlot. It has a subway entrance, short buildings with windows that resemble those of Financial District skyscrapers, and brownstones that are usually only seen from the outside (except during Paris Photo, they're opened up so that galleries can display work inside them).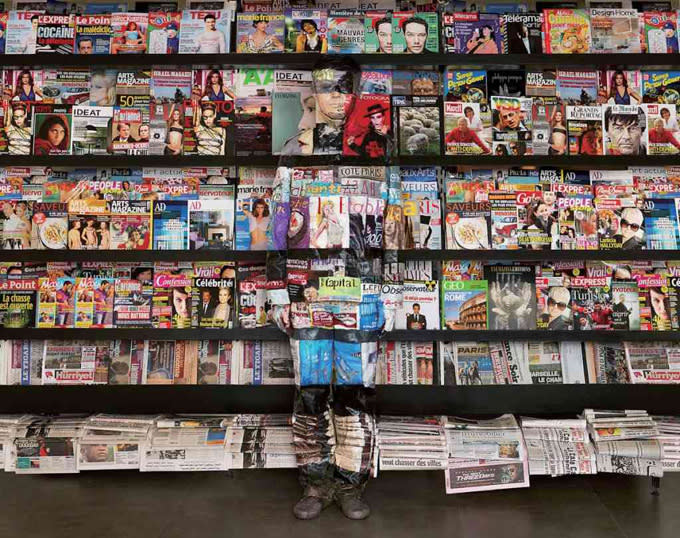 This is not your typical art fair, which usually happens like a tradeshow underneath a large, white tent with tall, cubicle-like booths set up for galleries to hang and sell work. This is creative and inviting. And its sponsors do more than set up the VIP lounge and provide transportation. BMW presents not one but two fascinating photography series by duo Mazaccio and Drowilal—one examines how animal life exists in contemporary human culture, and another investigates the roots of IT and digital companies in Silicon Valley (juxtaposing photographs and emojis, no less). J.P. Morgan brings photography from their own art collection and displays the work of emerging, California-based artists in an exhibition/competition called "Introducing!" (UCLA MFA student, CJ Heyliger, was announced as the winner).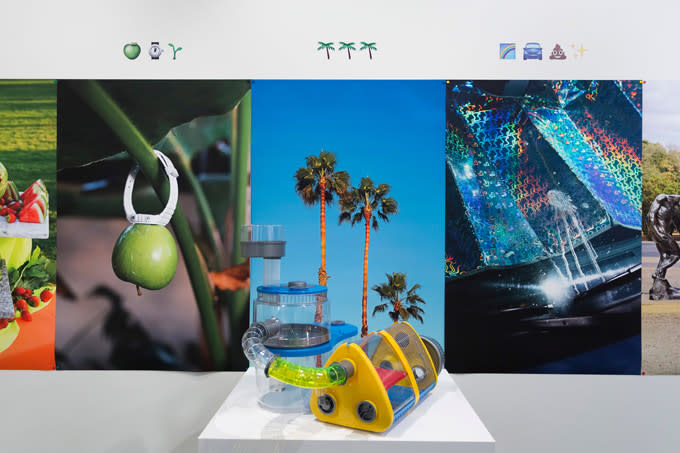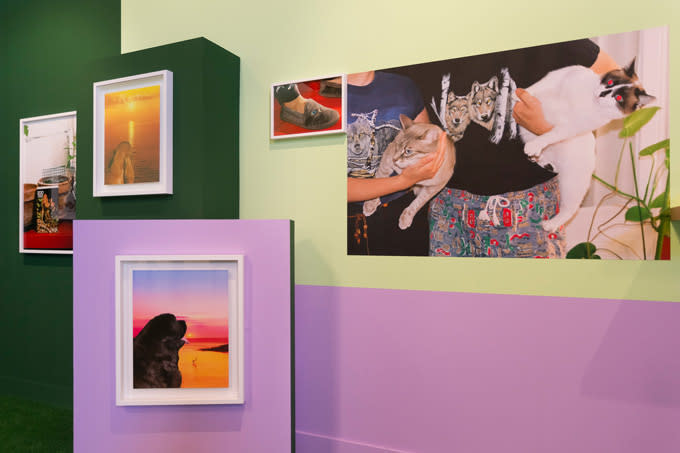 Furthermore, the range of photographic practices displayed by galleries from Milan to Tehran remains the strength of Paris Photo. After all, most art fairs don't prioritize photography over all other mediums, so the dialogues between generations of photographers are less easy to see. At Paris Photo, the influence of someone like Ryan McGinley on artist Ren Hang (at Capricious 88 gallery) is immediately noticeable yet is also expanded upon. New forms of experimentation with artists and digital technologies appear in the work of Akihiko Miyoshi (at Upfor gallery), where the artist uses Photoshop's "content aware" tool to essentially collaborate with the software.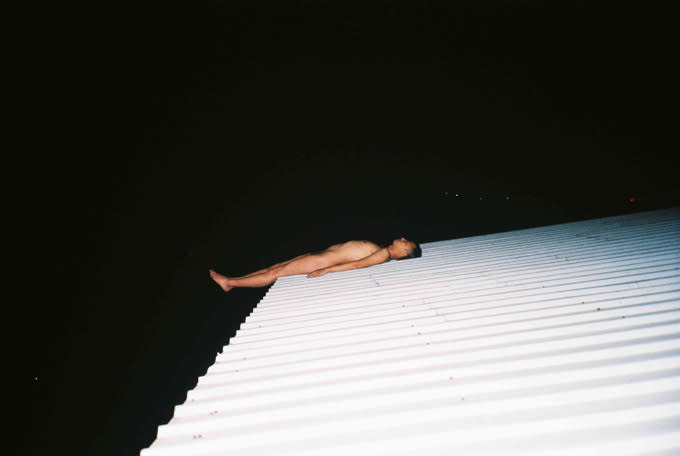 The development of an iconic photographer like Nobuyoshi Araki (at Little Big Man gallery), into a space where he blocks out the right side of his images (reflective of his own vision lost due to a stroke), is surprising and thought-provoking (What is a photographer without his or her sight?). The importance of an artist like Liu Bolin, who camouflages himself into various scenes by painting himself, is evident in the evolution of his work to include multiple figures (at Klein Sun gallery).  The enduring qualities of work by Herb Ritts and Guy Bourdin are evident in the various galleries showing their work.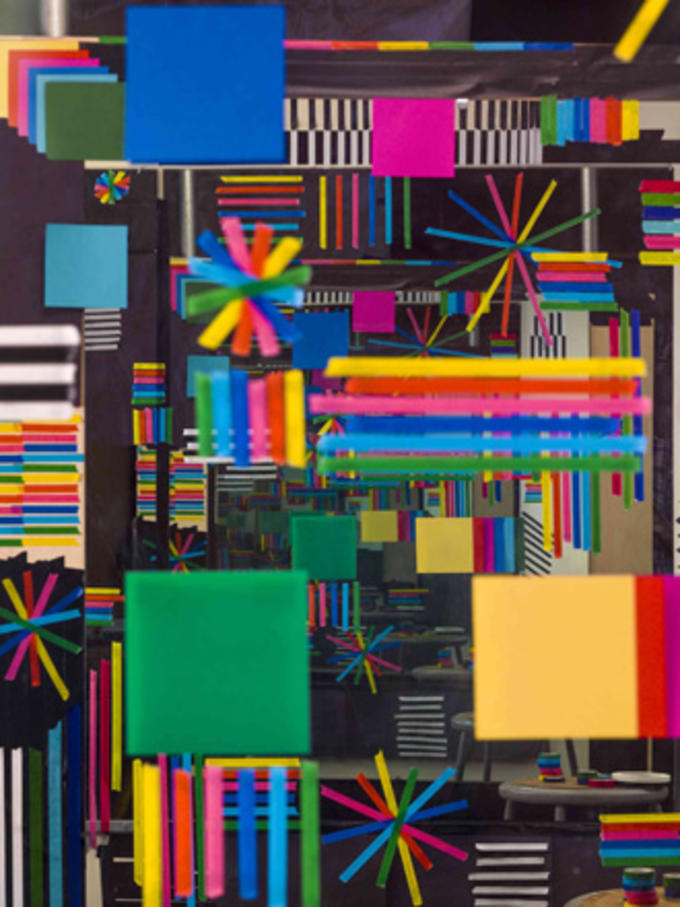 Though photography may not always get the pristine spotlight it gets at Paris Photo, the fair reminds collectors and enthusiasts alike that the medium is endlessly moving into the future while paying respects to its fascinating analog and digital past. Visit it this weekend, May 2 and 3, at Paramount Studios in Los Angeles from 12 p.m. - 7 p.m.