If you are unfamiliar with the legend that is Glenn O'Brien, allow us to school you on his greatest. The Cleveland-born writer used to run with Andy Warhol at the Factory, he was the first editor of Interview in the '70s, he worked for Rolling Stone, Oui, and High Times during the same decade, and he became known as "The Style Guy" during his time at GQ​. We included O'Brien in our list of the "50 Most Stylish Men in Media" and in the list of the "50 Most Stylish New Yorkers" because the man knows his shit and he's a style chameleon.
When The Coveteur got the opportunity to check out his East Village loft, we knew that there would be all kinds of gems inside. They spotted a custom Jean-Michel Basquiat leather jacket, numerous Dries van Noten pieces, Belgian shoes and Keds in every flavor, an insane amount of books, and furniture snatched right out an old movie. "The décor is pretty much 50/50," O'Brien told The Coveteur about the loft he and his wife have shared since 2001. "Her taste is slightly more mid-century modern. Mine is a bit more Addams Family."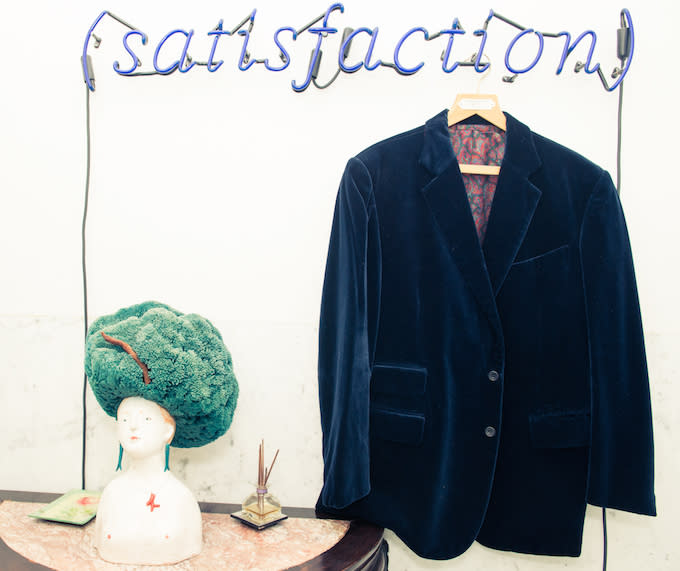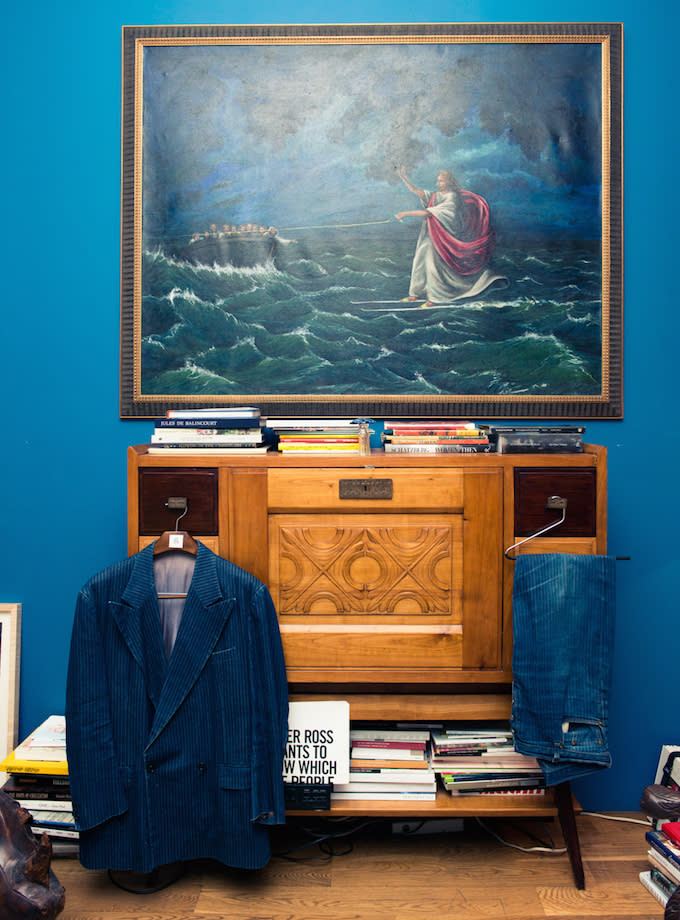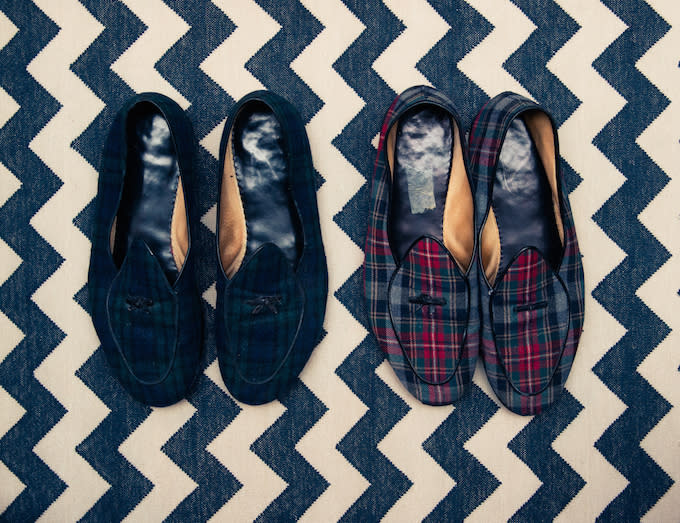 O'Brien's art collection is best described as expansive. "I collect a lot of artists," he told The Coveteur. "Richard Prince, Christopher Wool, James Nares, Tom Sachs, Robert Hawkins, Jean-Philippe Delhomme, Sarah Charlesworth, Ray Johnson, Brion Gysin, Philip Taaffe, Joseph Kosuth, Walter Robinson, Eliott Puckette, Stefan Bruggemann, Jane Dickson, Peter Nadin, Jane Corrigan…." Of his appreciation for Basquiat, the writer said, "I wouldn't say I'm promoting his work but I have written a lot about Basquiat's work. He is a very important artist and his work is even more relevant now that we are in a time of rather bland and non-committal work."
There are also some really bizarre things in Glenn O'Brien's home. He has a Chanel Manhattan phone book that he shot with a shotgun that Tom Sachs made, a hand sculpture that holds his old COMME des GARÇONS wallet, and a large painting of Jesus Christ water-skiing.
Head over to The Coveteur to see more of his wardrobe and the things in his space, and to read the dope feature.
[via The Coveteur]