Matthew Lewis has been making a name for himself in the Seattle food scene since 2010, when his self-run pop-up Where Ya At Matt? food truck brought his hometown New Orleans' street-style cuisine to the Pacific Northwest. His po' boys, muffulettas, and beignets earned him a reputation and a following, both of which allowed his small business to flourish with Seattleites eager for an authentic taste of Southern cooking. We met up with Lewis at his new restaurant Roux—which  just celebrated its one-year anniversary this past November, and specializes in creole dishes like crispy pig ear, Louisiana frog legs, and shrimp and grits—to discuss his morning routine, ideas of success, and how he wound up in Seattle.
Interview by Mike Ramos (@RAM0S206​)
​Photography by Kyle Johnson​ (@KJPhotos​)
So you're originally from New Orleans. What brought you to Seattle?
Well, I originally came from culinary school and was working in New York at the time. I went to CIA (The Culinary Institute of America), and I had just never been to the West Coast, so I threw a dart at the map. It was either here or San Francisco. That was 13 years ago so the food scene in Seattle wasn't as big as it is now, it was kinda just that place… I think the real catalyst to coming out here was it had just been on "The Real World" on MTV so it got a lot of hype around it. I was like, "Huh, I wanna go see what it's all about. That looks like a cool place." And it was my intent to move and check out other places, but Seattle is a great place, man. It grows on you. I got roots here now, I'm not going anywhere.
What's the first thing you do every morning when you wake up?
The first thing I do is get some coffee and hang out with my kid, Brady. He's my little sidekick. And then shave it up, whether it's my face or my head. [Takes hat off to reveal clean-shaved dome.] You know, it's all the way down. Those are pretty much my routines and habits to get the day started consistently. We get up, we hang out, we eat breakfast, get ready, then it's off to school for him and off to work and to start the rest of my day for me.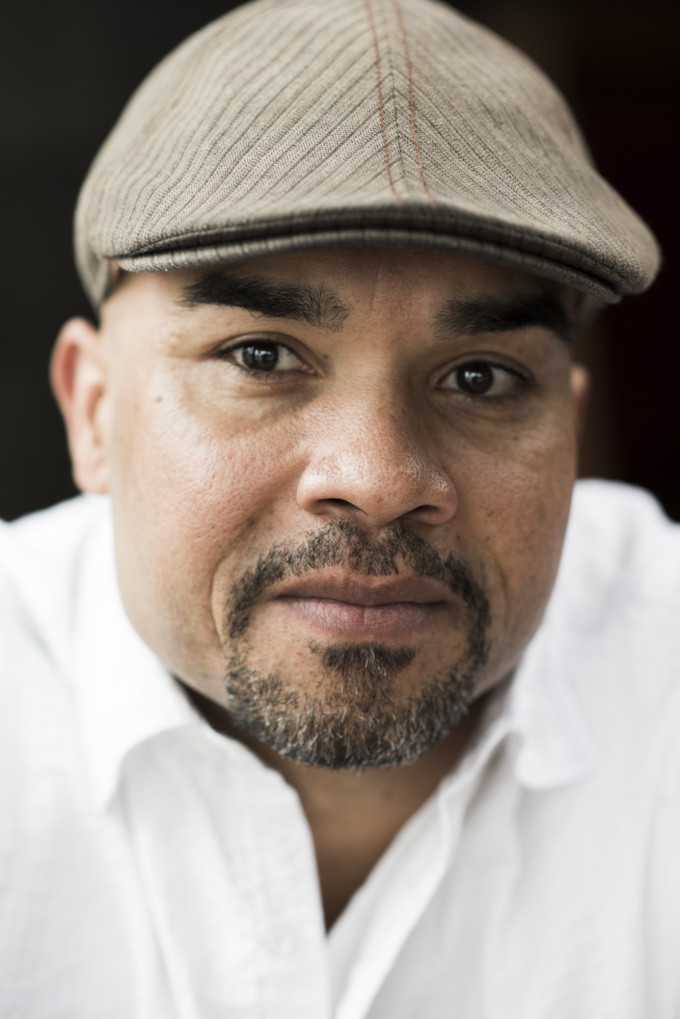 How do you define success?
Success, I think, has come in many ways along the way. There are still goals I haven't reached. There are different levels of success. I think you celebrate each win along the way, but you keep pushing yourself. For me, success is doing the things I love to do and being able to make a living out of it. The other big success for me is being busy but still having time to hang out with my kid. I mean that's first and foremost. He's seven, and at that age you're the coolest person in that kid's life. And he lets you know everyday. And I know that those years are numbered and we will butt heads at some point. I just like to be in a position now. I'm up there with Iron Man and The Hulk. He asks me, "Dad, could you do that?" I'm like, "Hell yeah, son, I could do that. Of course."
How does your all-around look contribute to your success?
I think being clean-shaven in the food business is essential. People like to see that. It just adds to that edge, and I think recognition comes through that. If you take care of your personal appearance, then you're taking care of everything else in the same fashion.
What's the one thing you can't live without?
Food-wise it's pizza, and it's funny because I'm lactose intolerant. I like simple pizza, too. Like pepperoni pizza with extra pepperoni.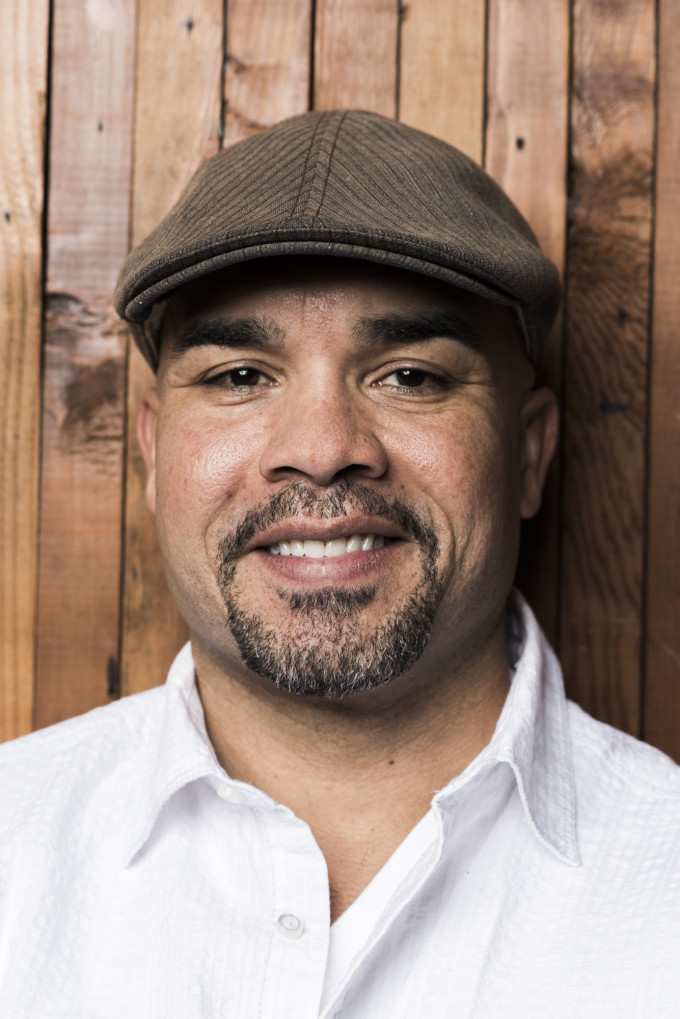 What's the one thing related to style you can't live without?
Sweaters and scarves. I like layers. When fall comes out it's nice to wear more things. Summer time is hard because you're just working with shorts and T-shirts, but during the winter and fall you can accessorize a lot more.
What inspires you? What has brought you this far?
Growing up in New Orleans, there's a huge piece of hospitality. People are just warm and genuine and actually want to include you in their lives. It's not that people aren't that way in Seattle, it's just that "Seattle Freeze." [Laughs] Aside from good food, if you can provide that hospitality towards people, they gravitate towards it. I think one inspiration comes from building that type of community, where people just like to eat and hang out and chat.
Another inspiration comes from the talented chefs that we have in the industry. Mike Robertshaw, the executive chef at Roux, is a great guy. Another inspiration is other entrepreneurs—like-minded guys who are doing like-minded things. You bounce ideas off one another and try to motivate each other. Not that we aren't competitive, but we get along and we help each other out.
What's the one thing that no one knows about you?
That's kinda hard, man. After a certain point your life becomes an open book. [Laughs] I guess a lot of people don't know I've done triathlons. That's another part of my morning routine—if I have time, I work out every morning.
What's the one thing no one knows about your city?
From a food standpoint it's this ramen pop-up, Miyabi 45th, right in Wallingford. On Wednesdays she serves hand-made noodles. Also, it doesn't rain as much as people think here. And when it does, people really don't use umbrellas.
What's the secret to your success?
Just passion and drive. People will always say it can't be done, and you have to dig deep and believe in yourself and say, "Okay, I understand, that's how you feel." And move on. And I think people will naturally gravitate towards that and believe in your goals. Somebody told me once, "If you know you're going in the right direction just keep walking," and that's kinda been my motto in what I do.
What does living sharp and staying sharp mean to you?
Staying clean cut, having some style, and doing something a little bit different. I'm not the type to jump on something because everyone else is doing it. I tend to shy away from things like that. But I do love different accents—little niches here and there that really accentuate what you've got going on as far as style. Whether it's a scarf, timepiece, shoes, socks, etc. It doesn't have to be anything super expensive, but you know, just little accents that let people know 'I thought about what I'm wearing this morning, I didn't just find it on the floor in the corner.' And then being clean-cut. Everyday, when you go out, tighten it up, man. Shave it down, clean it up.