While Banksy's Haight Street Rat piece was being backed up and moved to Los Angeles, the artist was planning another piece on the streets of Folkestone, a town in southeast England that is currently hosting the Folkestone Triennial. 
The new stencil depicts an old woman with a museum audio guide device, looking down at a plinth with nothing on it but a cloud of buffed wall. Banksy used the idea of museum audio guides during his New York City "Better Out Than In" residency, including phone numbers and funny audio recordings to go along with many of the installations and street art.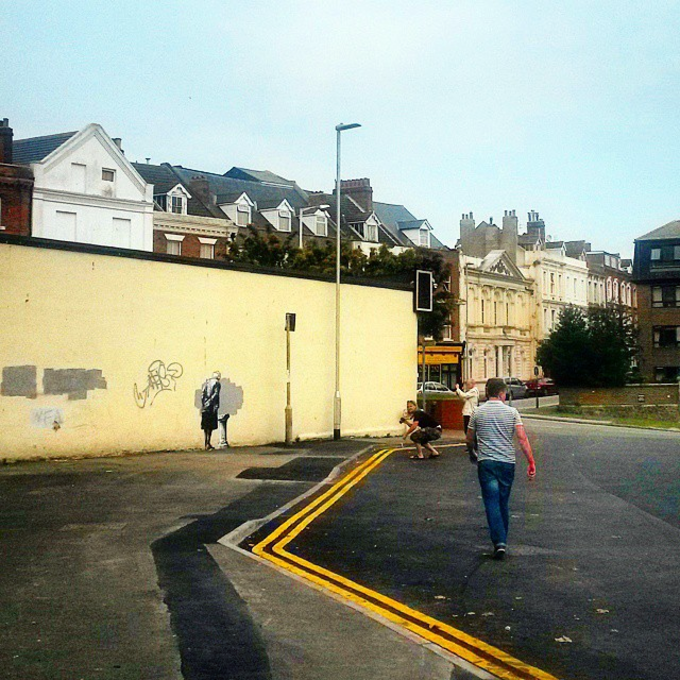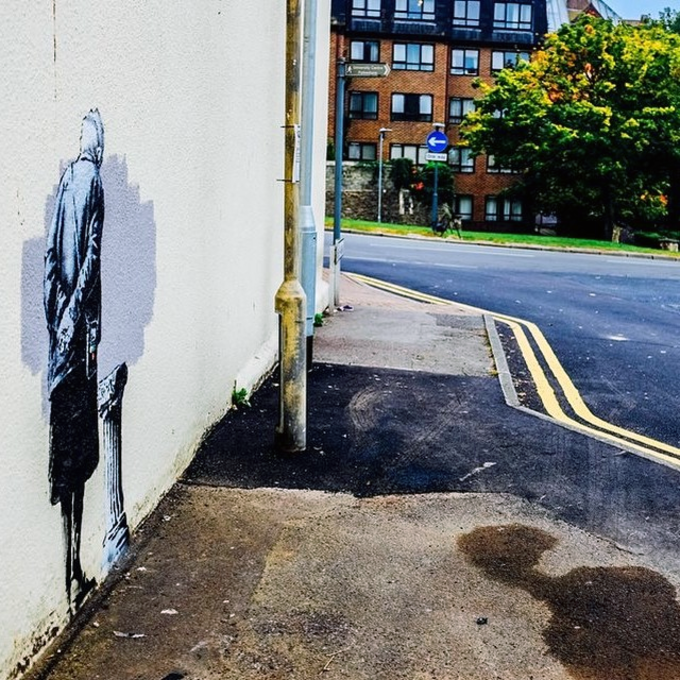 Fans of Banksy's work have been posting images of the new (still unconfirmed) piece to social media. There have been no attempts to remove the piece yet, but "council guys" were spotted measuring the piece this morning so that they could cover it with Perspex.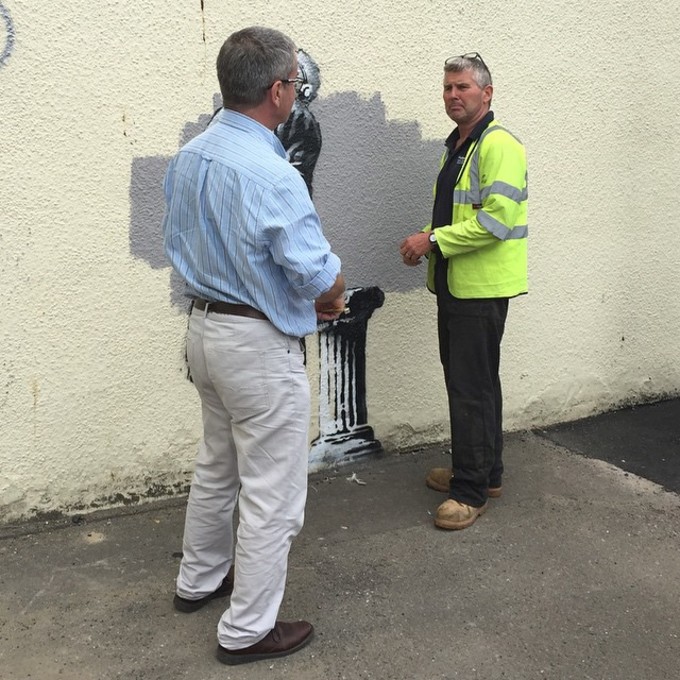 [via Street Art News]