Some of you may not know this, but the art of creating movie posters has changed a lot in the past few decades. There are still amazing artists who are able to create great posters in Photoshop, but we tip our hats to the men and women who were able to perfectly capture the essence of a film with their hand painted artwork, artists like the late John Alvin. Titan Books recently released a book of Alvin's movie poster art that also includes never-before-seen sketches and alternate versions of posters for dozens of classics films released over the past 40 years.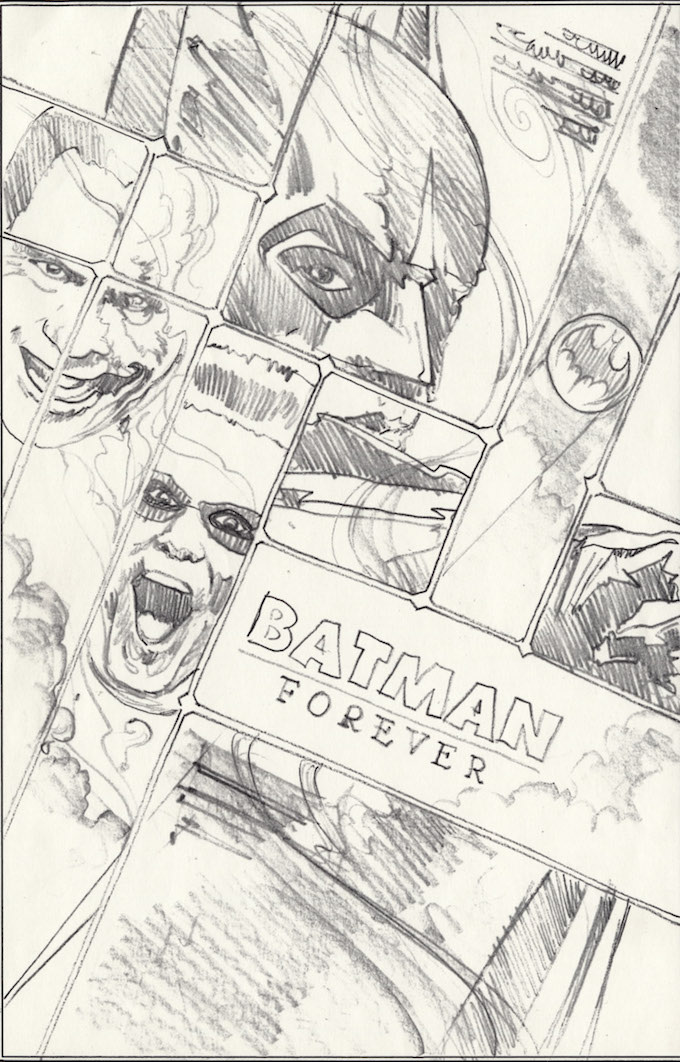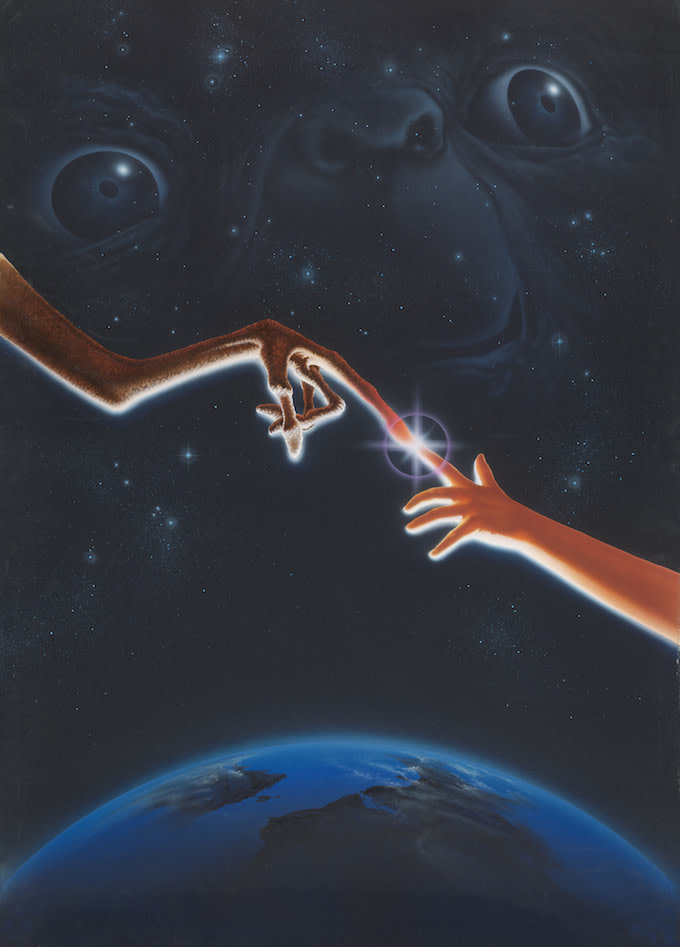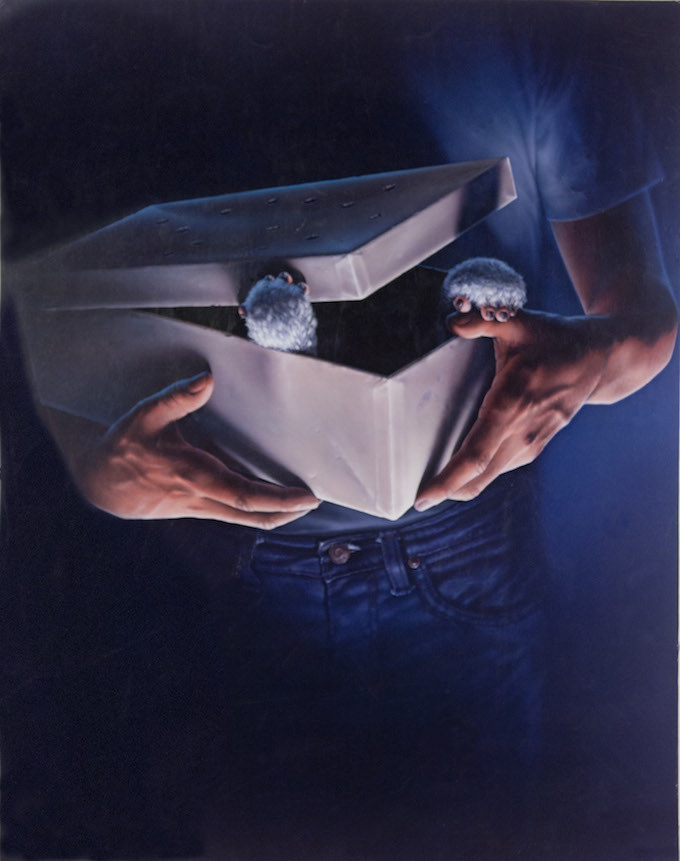 In the introduction of The Art of John Alvin, the artist's wife and collaborator Andrea Alvin writes that "you may not recognize his name, but you certainly know his work." The 160-page hardcover book tells the stories of how nearly 40 iconic posters came to be, and it also gives insight into the process and business of creating art that convinces people that a movie is worth seeing (Rotten Tomatoes wasn't a thing until 1998, so sometimes it was a crapshoot). Some of Alvin's greatest hits include the artwork for E.T. the Extra-Terrestrial, The Lion King, Aladdin, Star Wars Revenge of the Jedi, Hook, Batman, The Little Mermaid, Young Frankenstein, The Goonies, and Gremlins. 
Andrea Alvin met John shortly after graduating from Art Center College of Design in Los Angeles, they got married in 1971, Alvin's first poster gig was for Mel Brooks' 1974 film, Blazing Saddles, and the couple started their own design and illustration studio in 1989, so no one is more qualified to write about the artist's impressive career.
There is a foreword by Jeffrey Katzenberg (formerly of Walt Disney Studios, currently the CEO of Dreamworks Animation), an introduction by Andrea, and then the book gets to the posters, laid out in chronological order from Blazing Saddles to a piece written by Steve Sansweet about Alvin's work for the Star Wars Celebration IV event in 2007. There is so much to learn, not only about poster art, but also about how movies are made and other things that go on behind-the-scenes.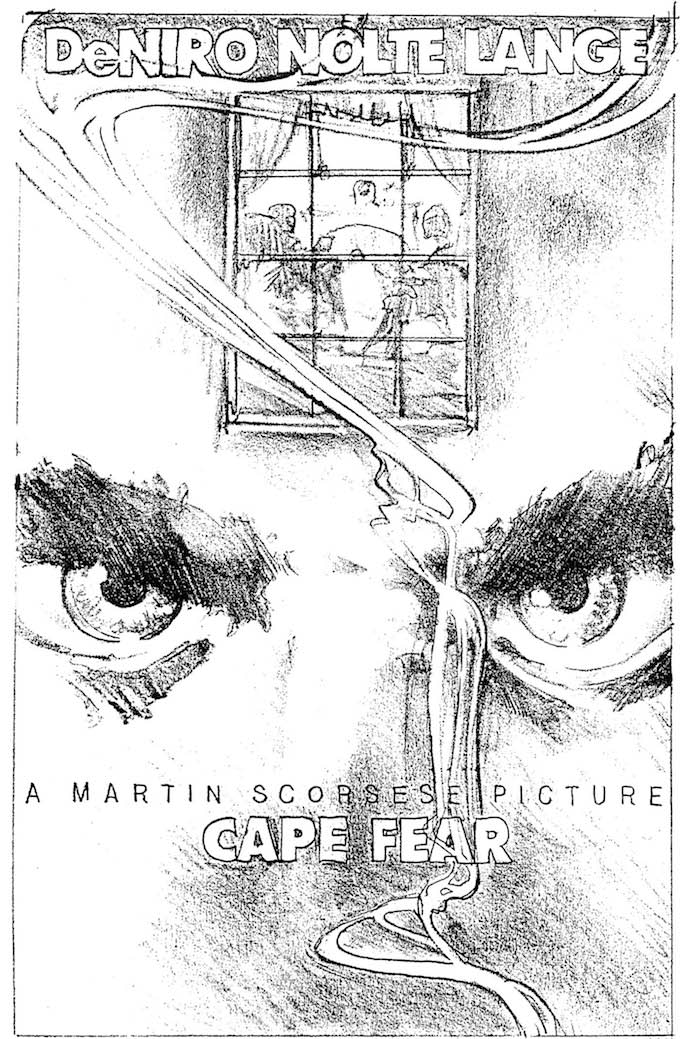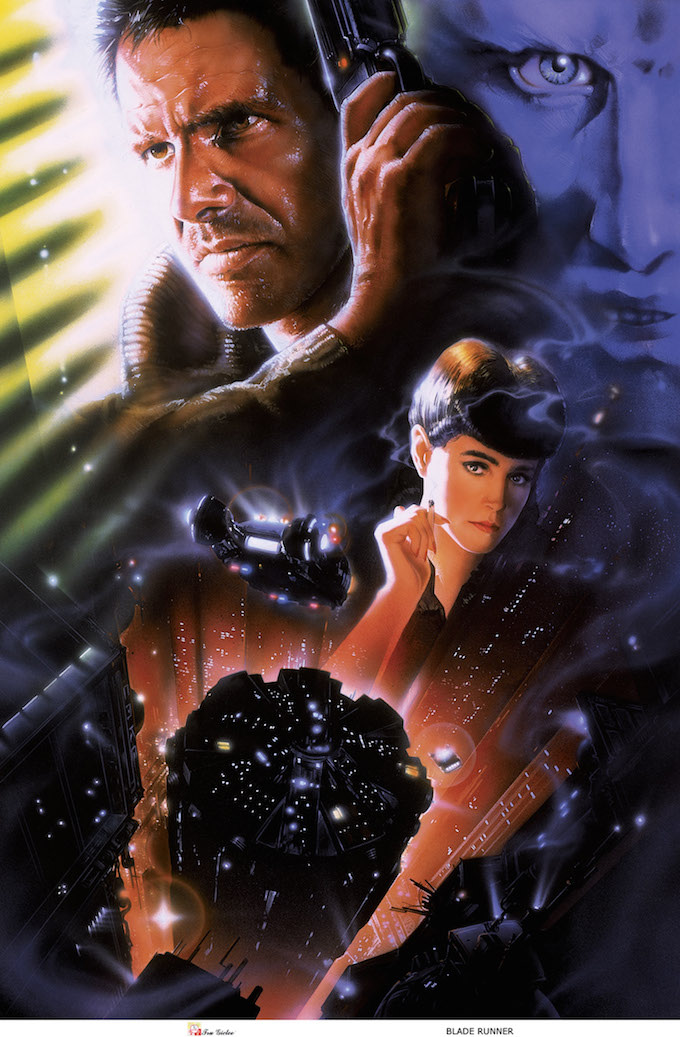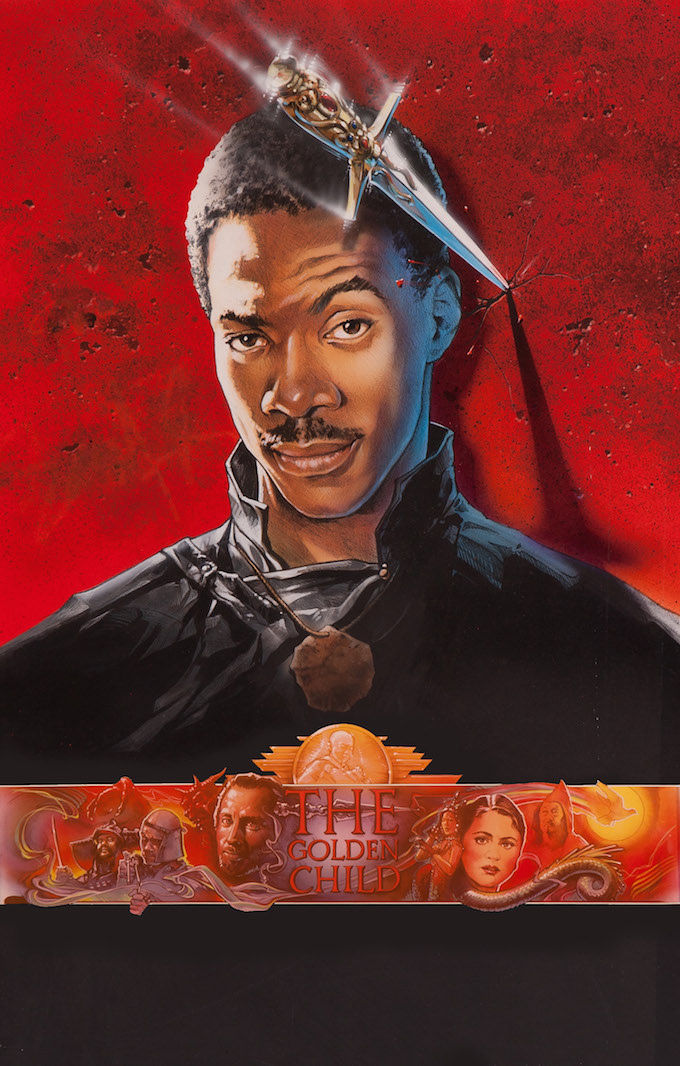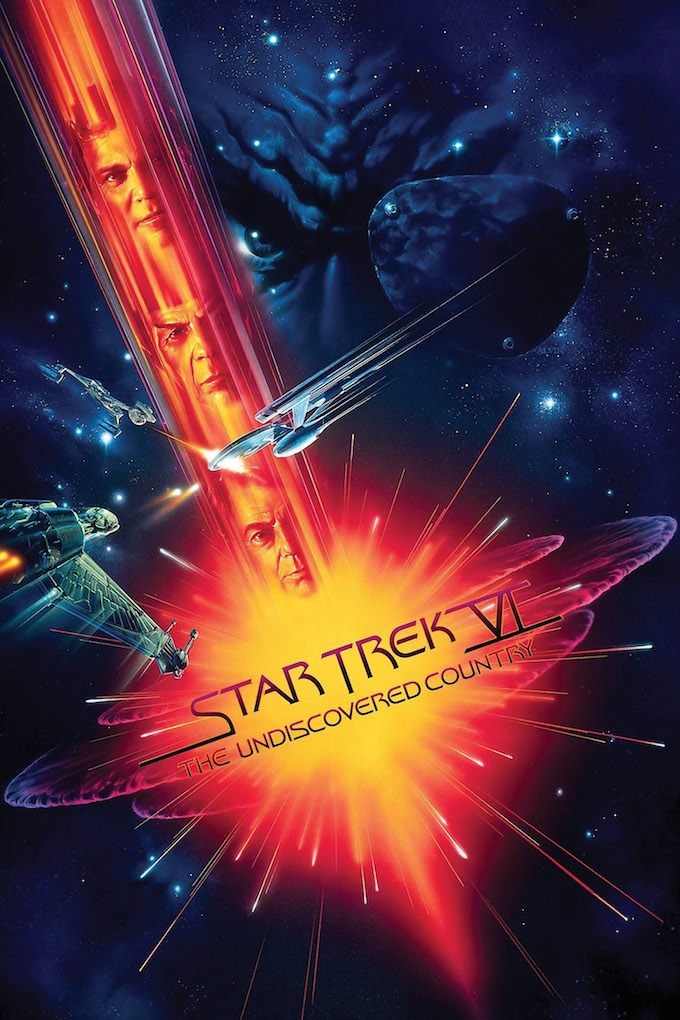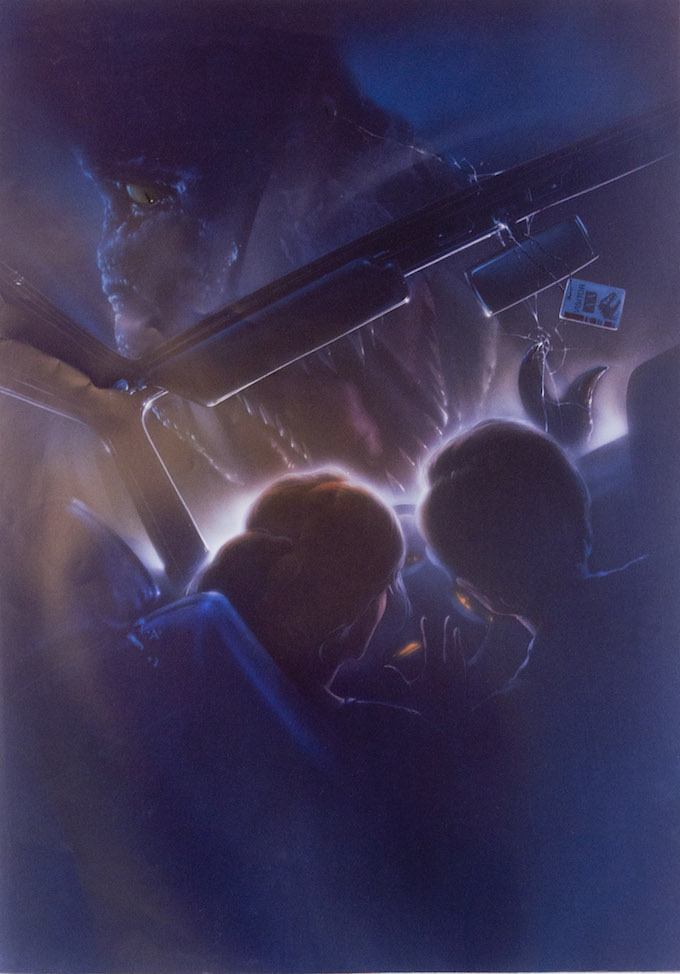 We spoke to Andrea Alvin about how the industry has changed over time. "The film doesn't have a brand or identity any more," she said. "With a film like Blazing Saddles or E.T., the poster is its brand. When the artist is reliant on compositing photos and applying effects, I believe it limits creativity...when an artist paints a poster, there is much more room for interpretation of the subject than there is in using photography." 
"Everything goes in cycles, and I would hope that at some point illustrated posters would make a resurgence," Alvin said of the industry that she and her late husband helped shape. "It would certainly excite the audiences and we might be able to differentiate one film from the next. The industry needs to accept that it takes time to create something by hand, and allow the time for it to be done. There are definitely talented artists who are capable of doing great work if given the opportunity."
John Alvin created art for over 130 films in his career, so there is no way that this book could cover everything, but it does a great job of giving the reader some variety. There are posters for films that you have never heard of (Phantom of the Paradise) blended in with ones that we all know and love. But it's really the rare sketches and concept art that make The Art of John Alvin worth picking up. You can grab a copy from the Titan Books website or wherever great art books are sold.