Jonathan LeVine Gallery has a very impressive upcoming exhibition schedule, with exhibitions by artists with very distinct styles that all fit within the realm of cool, cutting-edge art that the gallery has become known for sharing and promoting over the years. First up on the calendar with an Oct. 9 opening date is a solo show by Los-Angeles based artist Alex Gross.
Titled "Future Tense," the show features new oil paintings and mixed media works that feature "vacant and desensitized subjects" existing in a world much like our own, dependent on technology and heavily influenced by advertising and the "omnipresent media."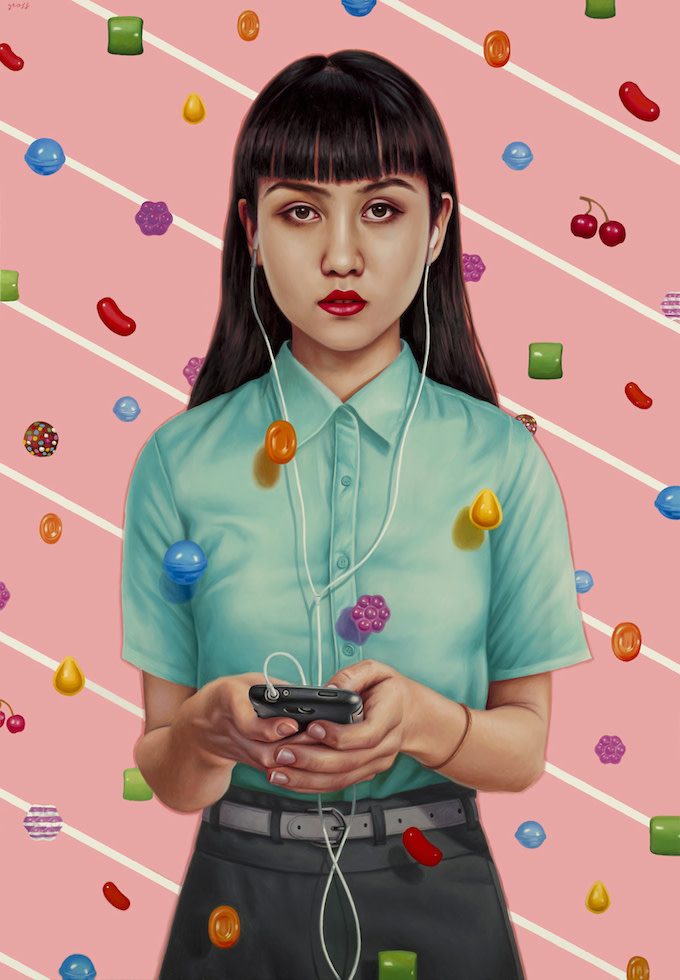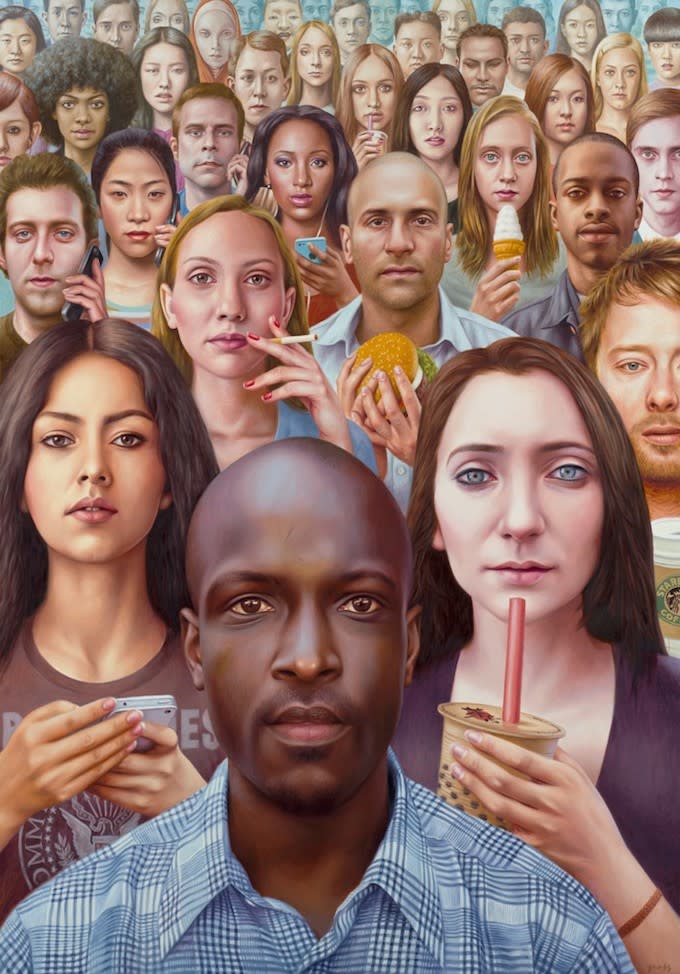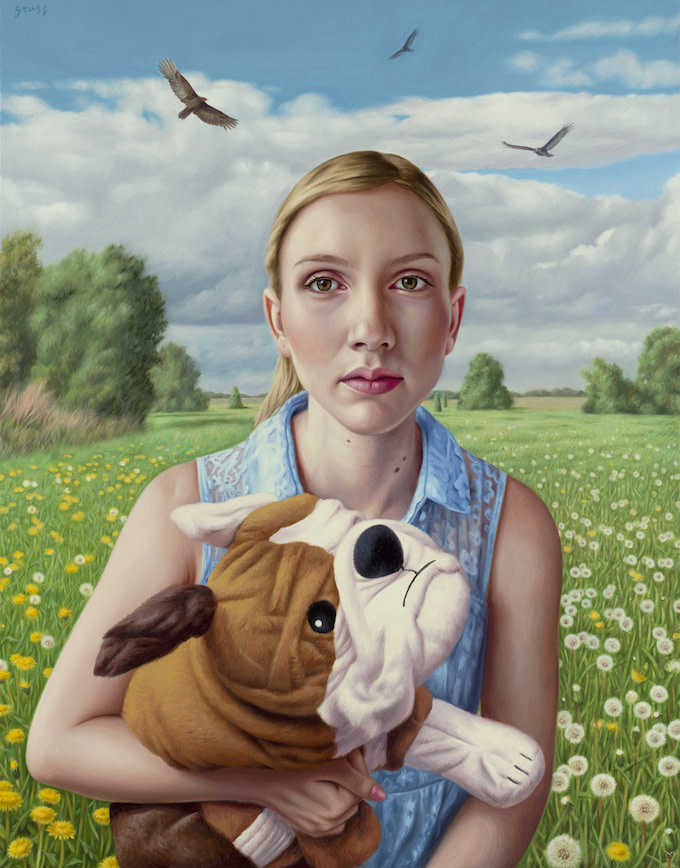 Jonathan LeVine Gallery writes that Alex Gross' work "represents the psychological state of contemporary society and our inability to exist in the present moment," and fellow artist Shepard Fairey is quoted in the press release as saying that paintings are "beautifully rendered and seductive, and his integration of consumer culture motifs and modern tech devices presents an unsettling collision of worlds. He creates a masterful tension between lush, escapist beauty and the anxiety inducing emblems of our white-noise-plagued modern world." 
The opening reception for "Future Tense" is scheduled for Oct. 9 at 6 p.m. at the gallery's 557C West 23rd Street location in New York, and the show will run through Nov. 8.