Luggage experts Herschel Supply Co. and classic footwear brand Clarks Originals have crafted a must-have hiking shoe, the Vulco Guide Boot.
Much like the traditional Clarks Vulco Spear model, the boot features premium moccasin toe stitching and crafter's seam atop the classic Clark's crepe sole. This collaborative boot also adds in quality suede, cotton ripstop, and denim.
"Bringing in the Vulco Guide Boot as a recently introduced silhouette seemed like a fresh but natural fit with a utilitarian style, that can transverse the outdoors or everyday casual wear," said Herschel Supply Co. co-founder Jamie Cormack.
The shoe is lined with a red and white striped print that is a noted signature of the Herschel Supply bags, and comes in navy blue or army green. Much like your Clarks Desert Boots or Wallabees (shouts to Walter White), the design is inspired by the outdoors, with the ability to withstand both the wilderness and the city.
The shoe is available select Herschel Supply Co. and Clarks Originals retailers.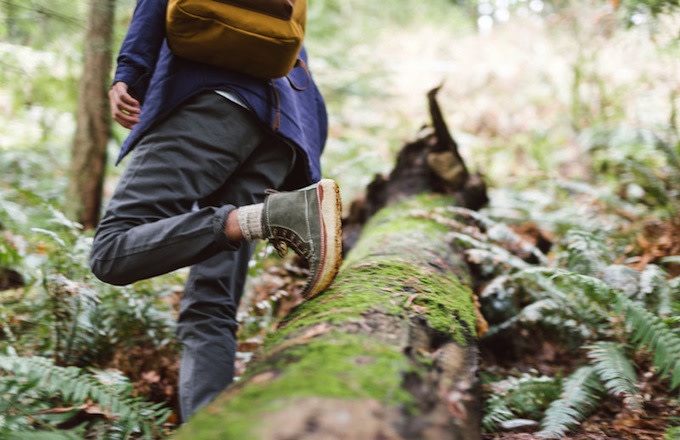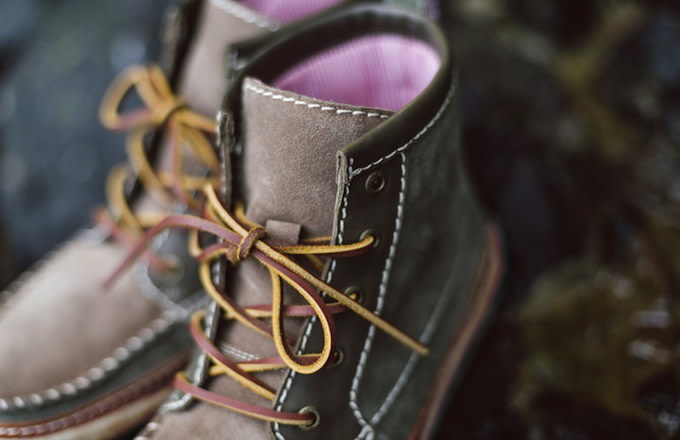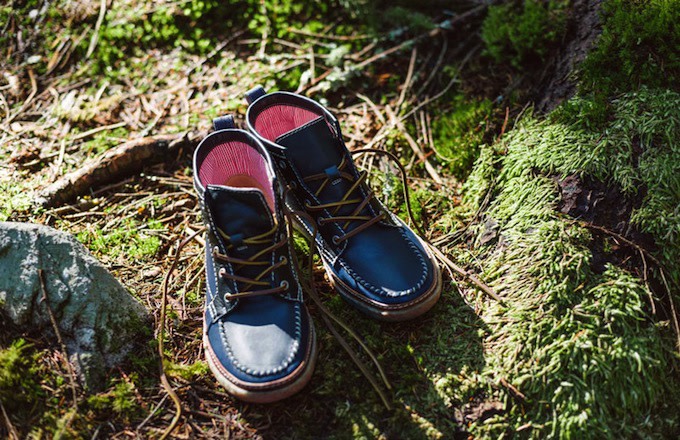 [via Herschel Supply Co.]