5Pointz co-owner Jerry Wolkoff recently announced that New York's graffiti mecca will come down brick by brick in mid-August. While the demolition will leave a gaping hole in the cultural fabric of the city, now we know what will physically replace the 5Pointz's complex in Long Island City, Queens.
YIMBY released images of the two towers that will soon go up at 5Pointz's current address, 22-24 Jackson Ave. Designed by HTO Architect, a New York firm specializing in high-rise buildings, the towers will house 1,000 apartments. On the bright side, Gothamist points out that many of these units will be dedicated to affordable housing.
Construction on HTO's towers will start in the next three to five months. The plans feature beige brick and glassy corners, with both structures topped by penthouse apartments.
Along with the towers, the plan includes space for artists' galleries and studios, something Jerry and David Wolkoff have provided to help lessen the blow of losing 5Pointz. The fact that these artists' spaces will serve to hide a parking garage (which allows the builder to qualify for a density bonus), however, makes the addition feel less altruistic. Also, the fact that the Wolkoffs whitewashed the graffiti mecca in the middle of the night last November brings into question how much they actually care about art.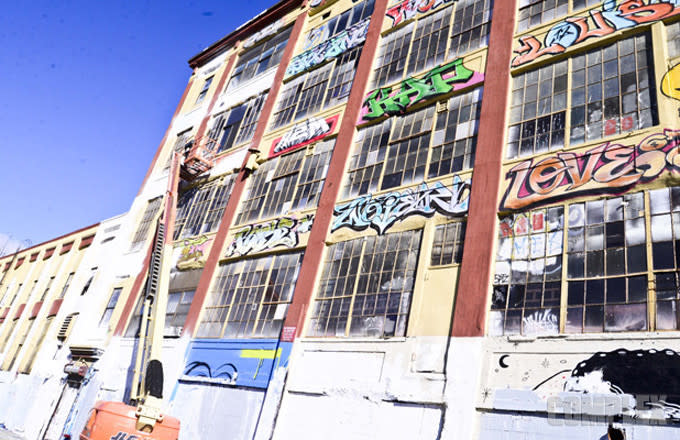 [via Gothamist]