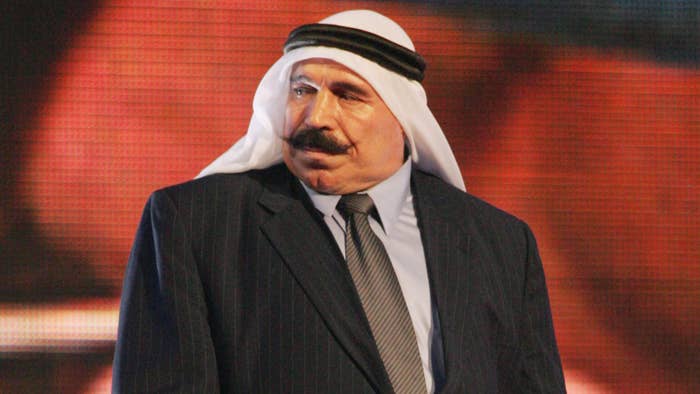 The Iron Sheik has "departed this world peacefully" at the age of 81.
In a statement shared on Wednesday, reps for the wrestling icon—real name Hossein Khosrow Ali Vaziri—confirmed his passing while noting how the 2005 WWE Hall of Fame inductee's legacy will "endure for generations to come."
The Iron Sheik is survived by his wife of nearly five decades, Caryl, and three children.
"As we bid farewell to The Iron Sheik, let us remember him not only for his athletic prowess but also for the joy and inspiration he brought into our lives," an official statement, shared to social media on Wednesday, said. "His legacy will continue to live on in the hearts and minds of fans, as well as in the annals of wrestling history."
In a separate statement, the WWE said it was "saddened to hear" of the star's death.
Outside of the world of wrestling, The Iron Sheik was also beloved for his prolific and oft-hilarious presence on social media—on Twitter, particularly, he was a revered figure known for all-caps bursts of inspiration. He also made a number of memorable appearances on Howard Stern's show.
At the time of his death, for example, the tweet pinned to the top of his official account read, "TAKE A MINUTE OF YOUR DAY TO BE NICE TO SOMEONE YOU DUMB SON OF A BITCH."
In The Iron Sheik's honor, we should all make an effort at following this advice.
Rest in power.