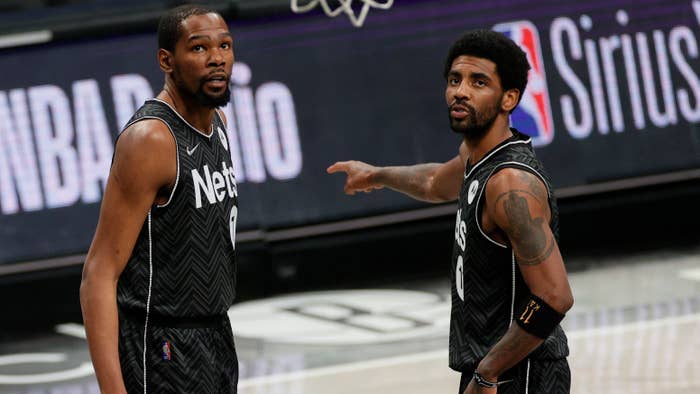 From the moment Kevin Durant and Kyrie Irving signed with the Nets in 2019, they became one of the most talked about and scrutinized teams in sports. Whether it's Stephen A. Smith on First Take or Skip Bayless on Undisputed , the media has been focused on the Nets during the last three seasons regardless of who's been on the court.
There hasn't been a dull moment with this Nets franchise ever since the biggest moment in franchise history on June 30, 2019. The drama in the KD-Kyrie started with Kenny Atkinson's firing leading to Steve Nash's hiring and it's been a rollercoaster the whole way. From the James Harden brief stint up until last month where KD requested a trade, it's fair to say that Nets have been a soap opera the past few seasons. With Kyrie's recent trade request, this just might be the end of the long drama-filled story but you can never predict anything with this franchise at its current state.
With all that being said, here's a chaotic timeline of some of the most critical events in the 7/11 era that have led us to where we are today. 
Kevin Durant and Kyrie Irving sign with the Brooklyn Nets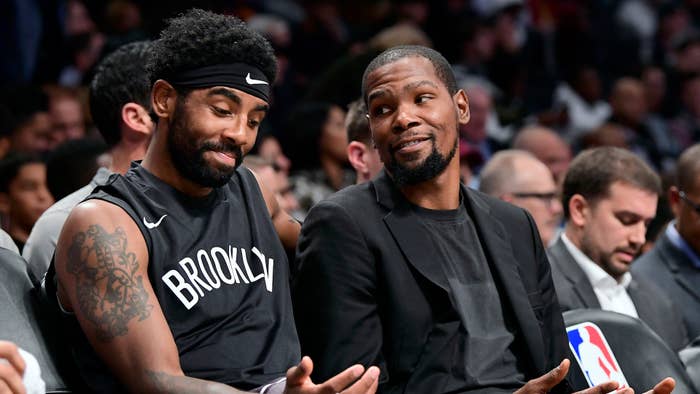 It's hard to be one of the "winners" of NBA Free Agency on day one, but the Brooklyn Nets accomplished just that when they signed KD and Kyrie as soon as free agency started. Overnight, the Nets went from a young, upstart team with a clear ceiling without a superstar to a team that would be in the championship conversation as soon as Kevin Durant was cleared to return from his achilles injury.
Kenny Atkinson is fired, Steve Nash is hired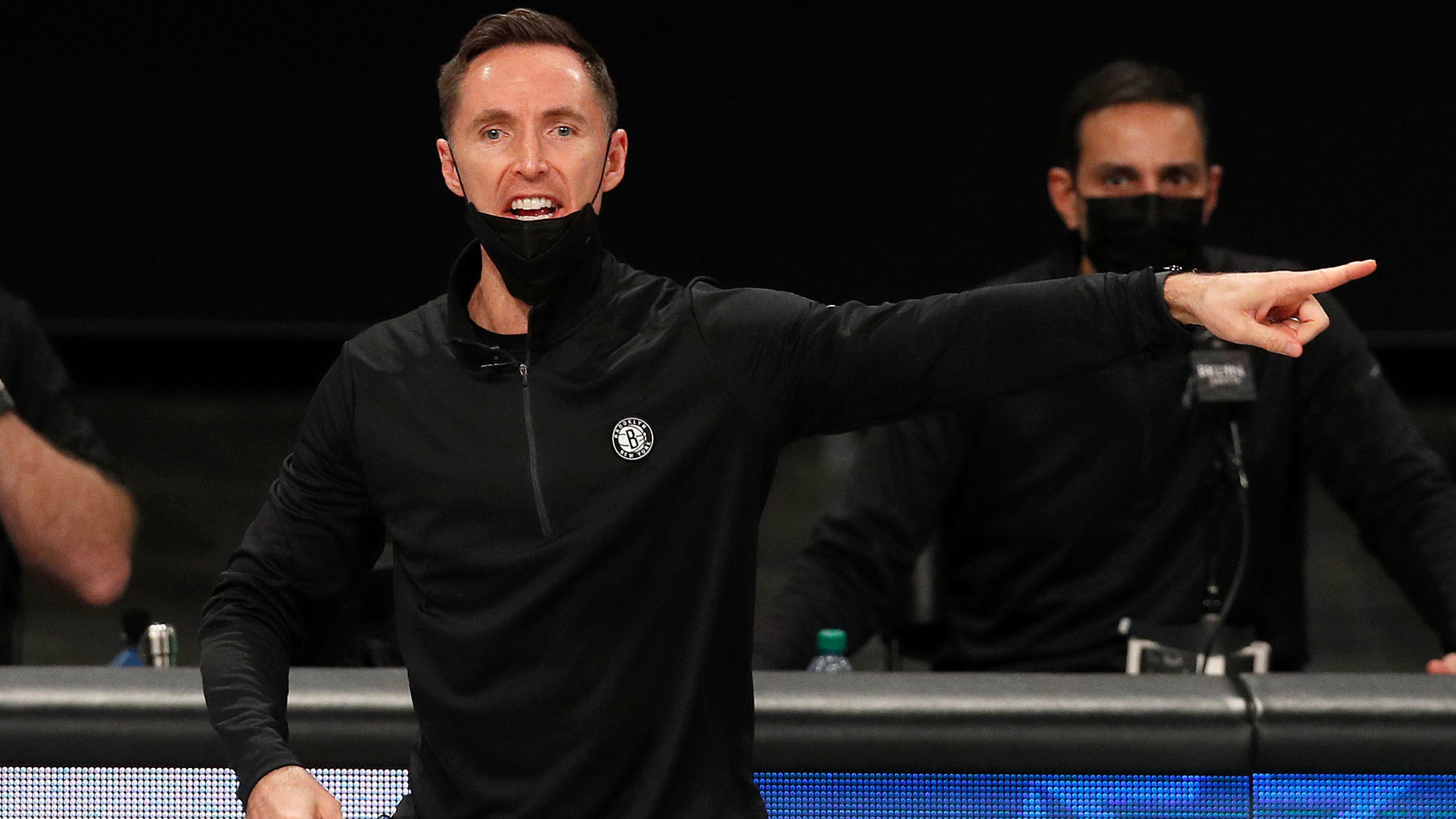 Date: Jan. 7, 2021
Kyrie Irving was expected to play against the Sixers on January 7, but was later ruled out due to "personal reasons." It was reported later on that Irving didn't reach out to any of the Nets front office personnel, and when a video leaked of him attending his sister's birthday party, he was heavily criticized for it. This leave of absence from Irving didn't dispel the narrative of Irving being consistently unavailable/unreliable and didn't dispel the narrative of him being a "poor teammate." 
James Harden trade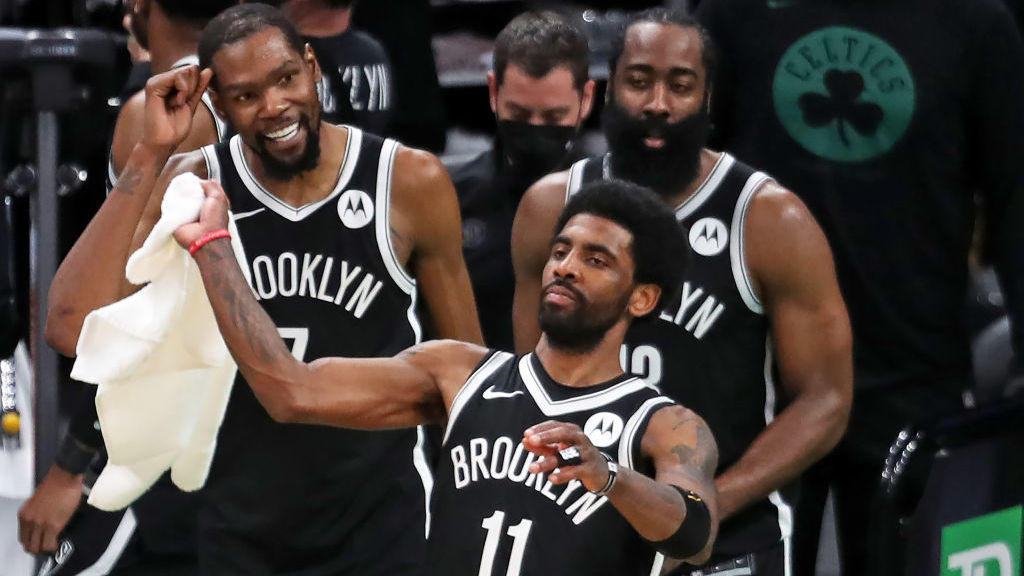 James Harden/Kyrie Irving injuries for the Bucks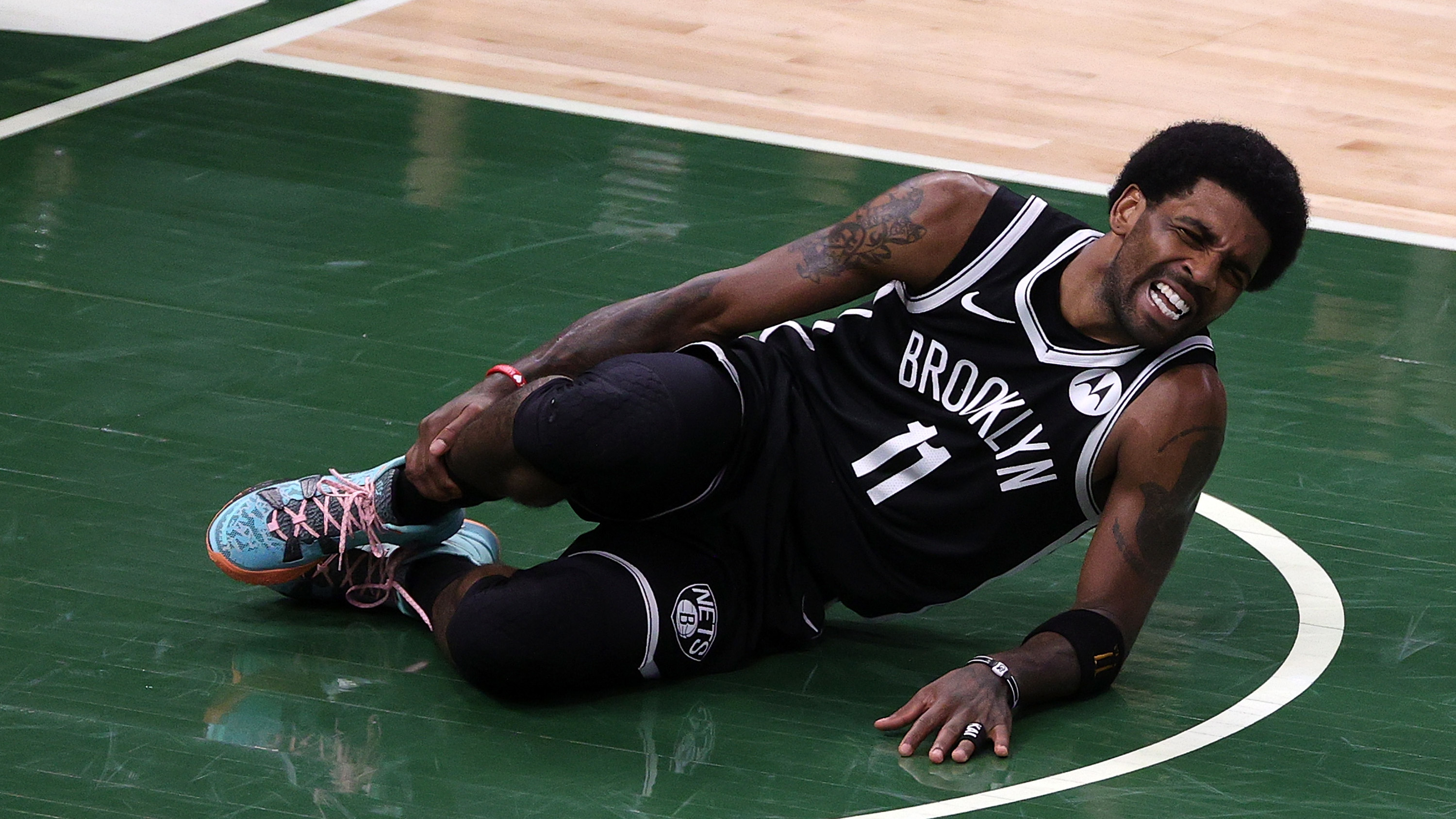 Date: Oct. 12, 2021
When New York City Mayor Bill de Blasio announced a mandate requiring New York City athletes to be vaccinated against COVID-19 to be eligible to play home games, most NBA fans didn't think anything of it. That quickly changed, however, once it was revealed that Kyrie Irving was unvaccinated and didn't plan on getting vaccinated in the immediate future. On October 12, the Nets announced that Kyrie Irving wouldn't practice or play games until he was eligible to be a "full-time participant", and Irving was sent home with no return date in site. 
 Date: December 17, 2021
Citing a desire to lessen the minute's load of Kevin Durant and James Harden, on December 17, the Nets announced that they planned to bring back Kyrie Irving as a part-time player. At the time, Harden averaged 36.2 minutes per game, and Durant averaged 37 minutes per game. Although the Nets were the top seed in the Eastern Conference, in almost every matchup against a fellow "contender," they underwhelmed and seemed as if they didn't belong on the same court with them for long stretches. Opening night against the Bucks, November 16 vs the Warriors, and November 27 against the Suns are losses that immediately come to mind. Without Irving the Nets never truly looked like a championship caliber team.
 Date: Jan. 15, 2022
The Nets suffered injuries to many key contributors in the past few seasons. Still, you can argue Durant's injury against the Pelicans in January of 2022 was the biggest one. James Harden was now the only healthy star on the Nets who was eligible to play every game. Harden came to Brooklyn to form a dynasticm, unbeatable trio. With Durant now out because of injury and no vaccine exemption on the horizon for Kyrie Irving, the situation wasn't panning out like Harden had planned. According to multiple reports, Durant's injury expedited Harden's unhappiness and desire to leave Brooklyn. The Nets went on an 11-game losing streak following Durant's injury and plummeted from first in the conference to the play-In race.
James Harden-Ben Simmons trade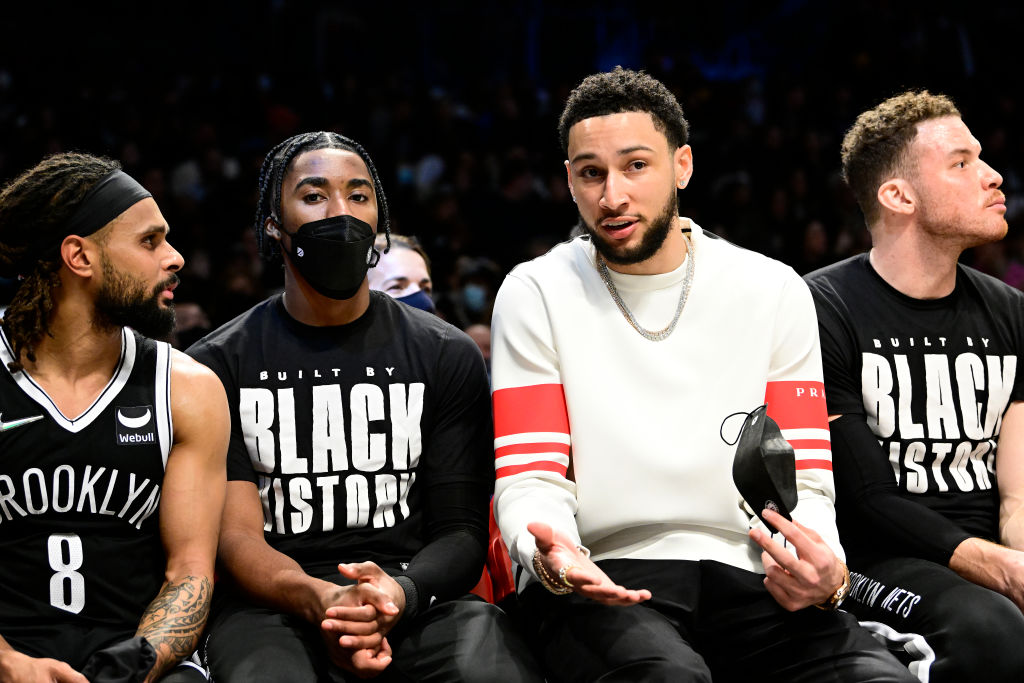 Nets Get Swept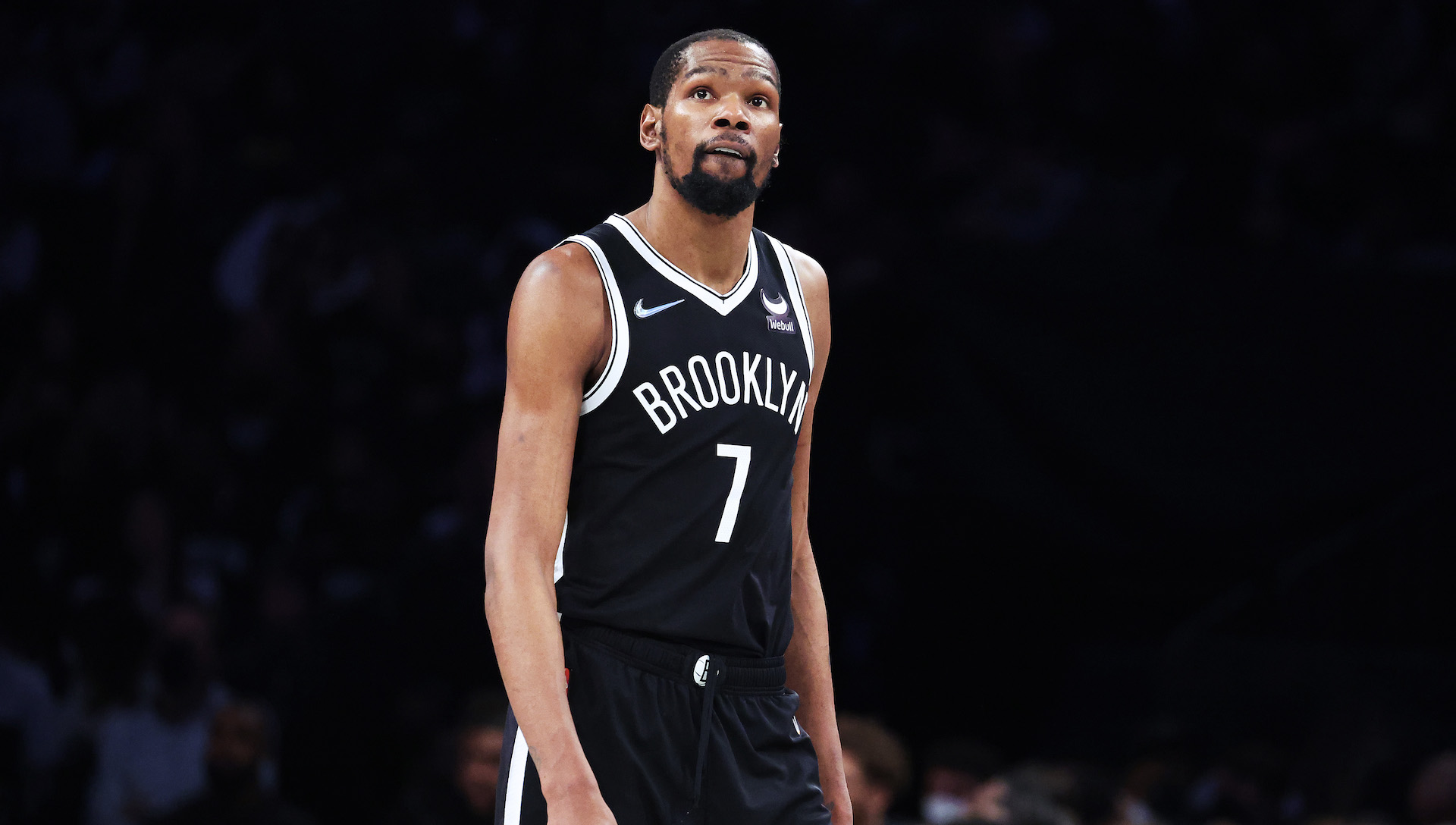 Date: May 16, 2022 
Despite Irving making it very clear on the ETC's Podcast to co-host Eddie Gonzalez that he wanted to remain in Brooklyn on a long-term extension Sean Marks didn't seem to share the same enthusiasm. In a postseason interview with former Nets reporter Michael Grady, Marks was asked about a potential Kyrie extension and his future with the Nets, Marks replied, "we will see what it looks like with Kyrie moving forward. We will see if it's the right fit for both sides." 
Nets allow Kyrie to seek sign-and-trade opportunities.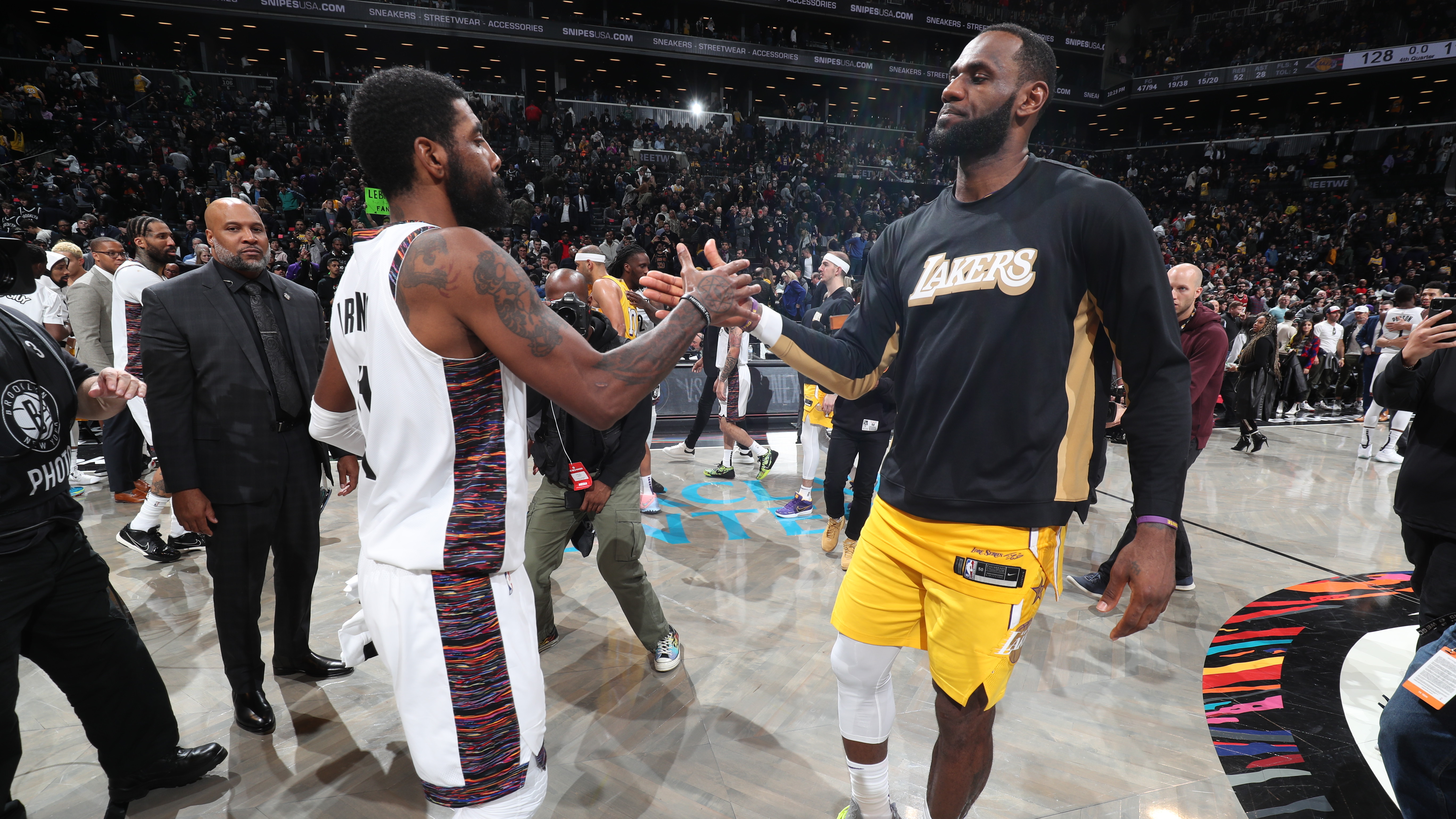 Date: June 27-30, 2022 
On the same day, the Nets granted Kyrie the opportunity to seek sign-and-trade deals; he opted into the final year of his contract to "fulfill his four-year commitment to the Nets and Kevin Durant," per Shams. That's why it was a shock to the NBA World when KD asked to be traded from the Nets to the Suns and the Heat just days after Kyrie opted in. Despite previous rumblings that a trade request from KD was possible, most fans assumed that the trade request depended on whether Kyrie would be on the Nets for the 2022-23 season. With Irving under contract for next year, it was a bit of a head-scratcher for many people that Durant still asked to be traded.
Date: Aug, 8, 2022 
For the first time since his trade request, fans got an inkling of why exactly KD wanted out of Brooklyn as "he didn't have faith in the Nets direction," according to Shams. Shams also stated that Durant also gave Nets Owner an ultimatum "trade him or fire Nash and Marks" in for him to rescind his trade request. Later that day, Tsai made it apparent that he didn't plan on firing Marks or Nash and doubled down on his support for them. "Our front office and coaching staff have my support. We will make decisions in the best interest of the Brooklyn Nets."
KD rescinds trade request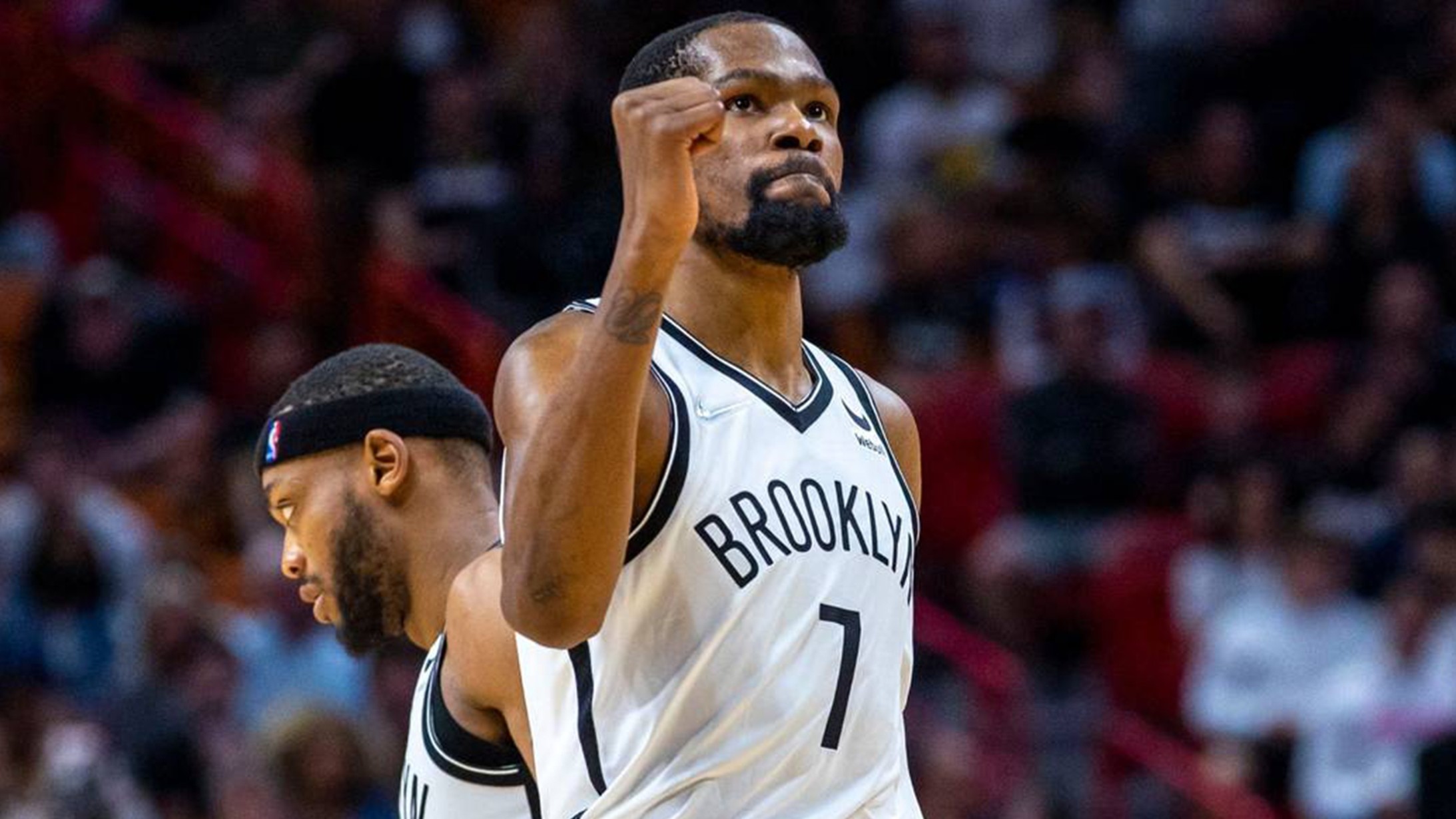 Kyrie's controversial tweet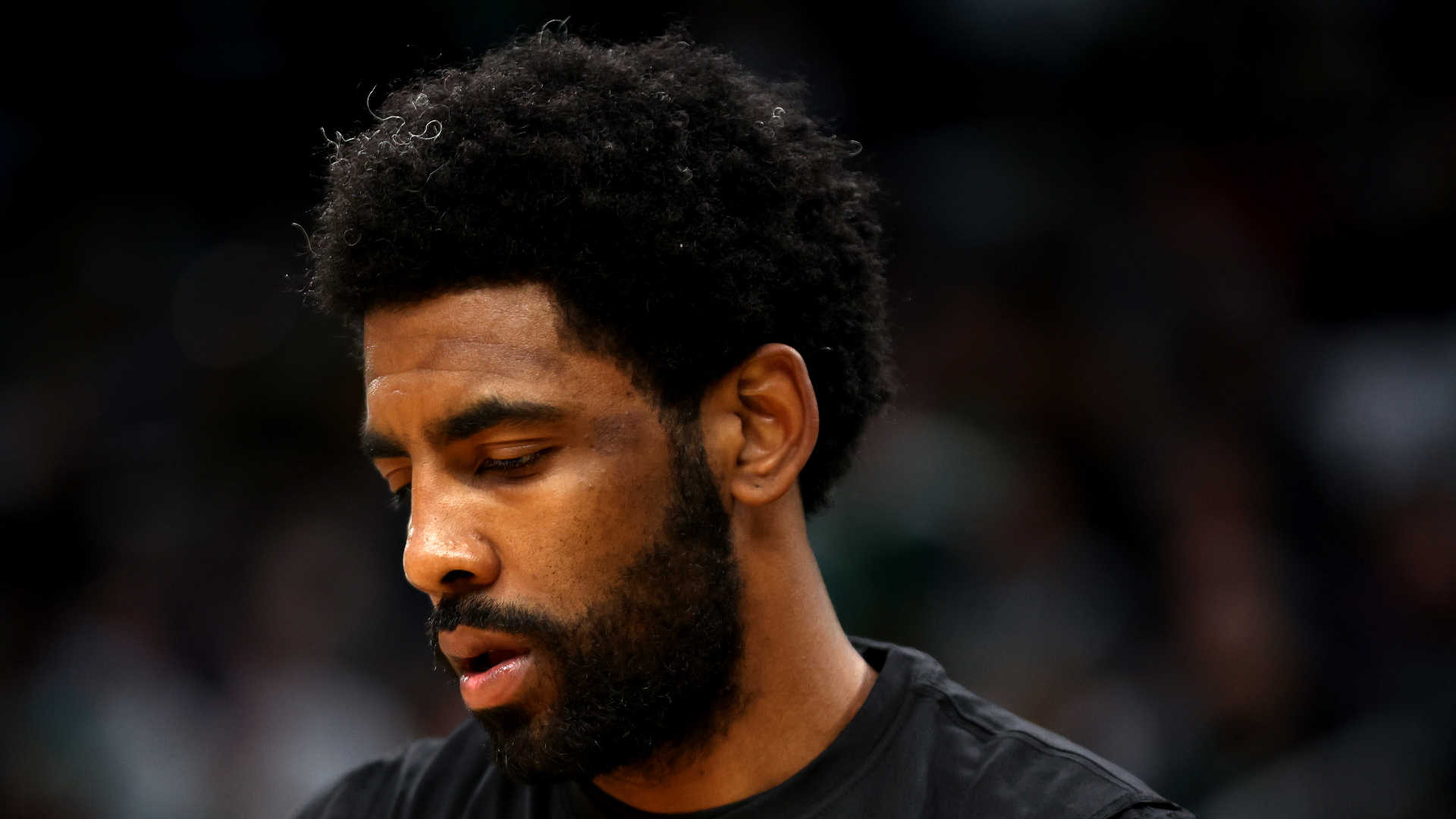 Date: Oct. 27, 2022 
If the Nets thought they were getting a drama-free season from Kyrie Irving, they thought wrong. Kyrie received backlash after tweeting a link on his Instagram and Twitter to the documentary Hebrews to Negroes: Wake Up Black America. According to a Rolling Stone report, the 2018 film promotes the thoughts that "Black Hebrew Israelites, which have a long history of misogyny, homophobia, xenophobia, Islamophobia, and especially antisemitism."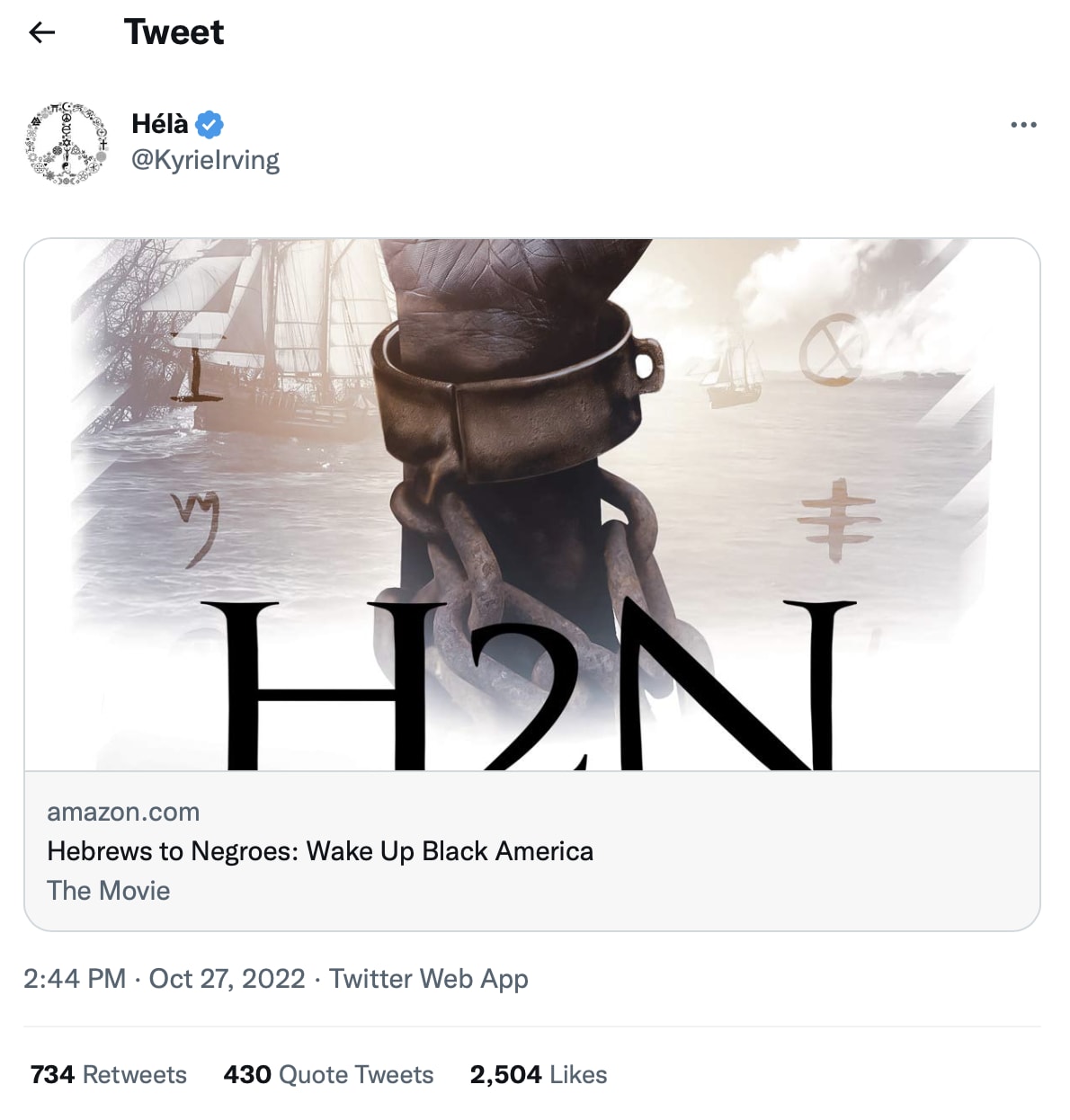 Nets governor Joe Tsai would later go on Twitter and condemn from his star player, stating this was "bigger than basketball."
Steve Nash is fired, Ime Udoka becomes likely replacement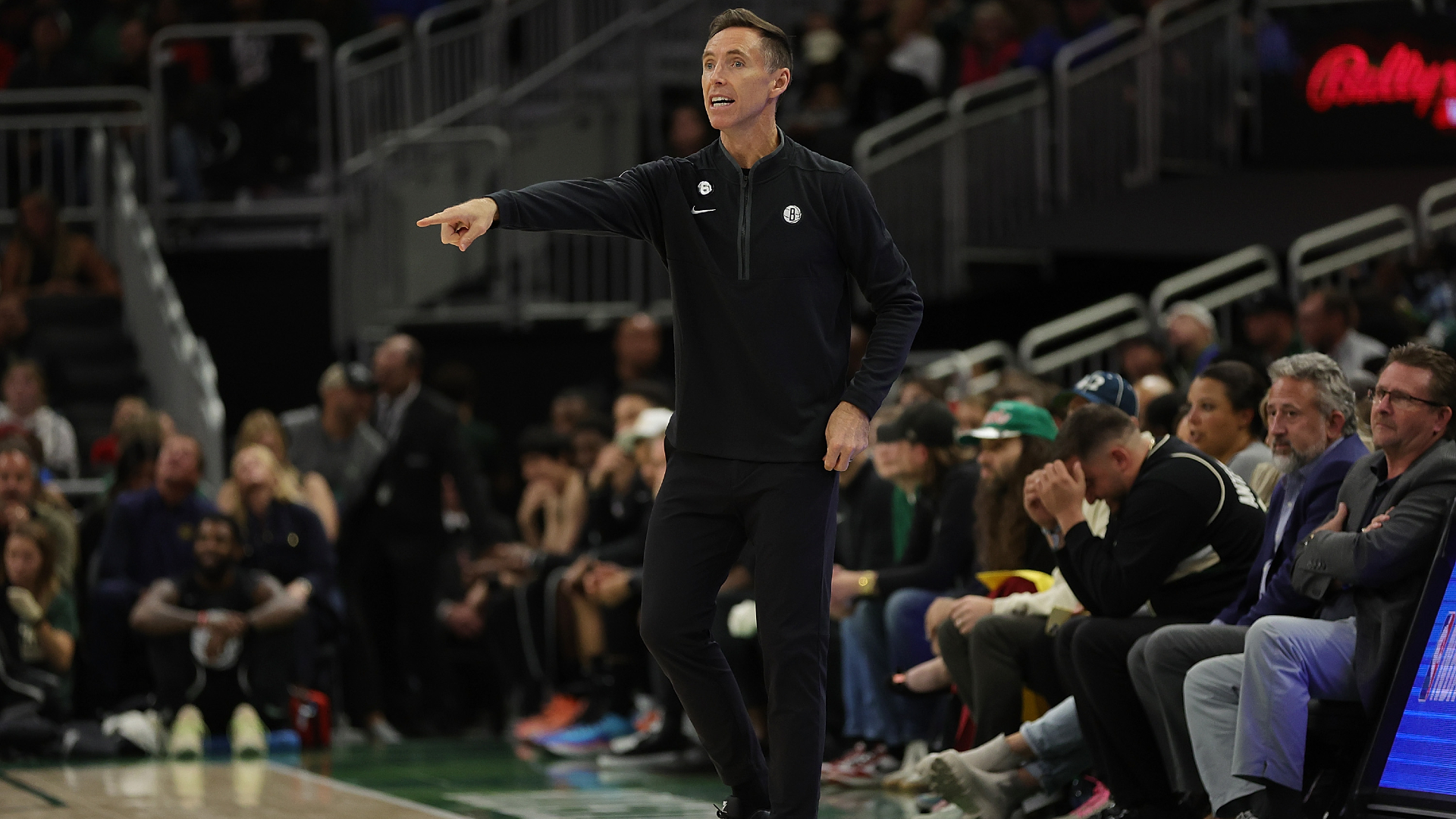 Date: Nov. 2, 2022
If the Kyrie Irving backlash wasn't enough, the Nets piled on by firing their head coach Steve Nash after seven games. The Nets were 2-5 to start the season before his exit. Nash's tenure as the Nets coach only lasted two years and as you can see from this timeline included plenty of drama, roster turnover and controversy. The Nets topped that news by reportedly making Ime Udoka, who was just suspended by the Boston Celtics for the entire season, their lead candidate to replace Nash. 
Kyrie gets suspended, apologizes on Instagram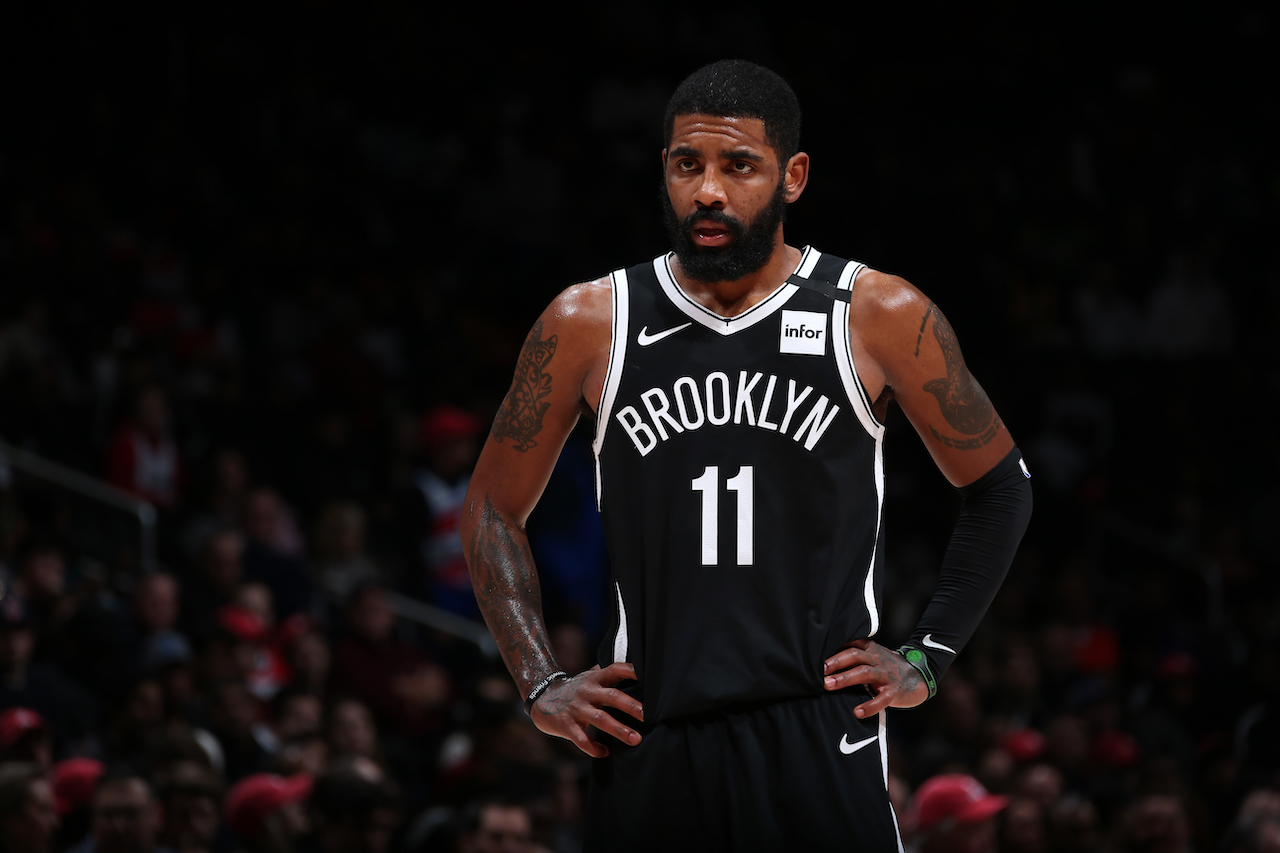 Date: Nov. 3, 2022 
After days of refusing to apologize and back-and-forth debates with media members, Kyrie Irving was suspended by the Brooklyn Nets for at least five games. The Nets went as far as to say Kyrie was "unfit to be associated with the Brooklyn Nets"  in a statement released by the team. The day before the suspension, Irving and the Nets pledged $500,000 each to "causes and organizations that work to eradicate hate and intolerance in our communities" in a joint statement with the Anti-Defamation League. 
Following his suspension, Irving went to Instagram to finally apologize to the Jewish community for his actions.
Kyrie requests trade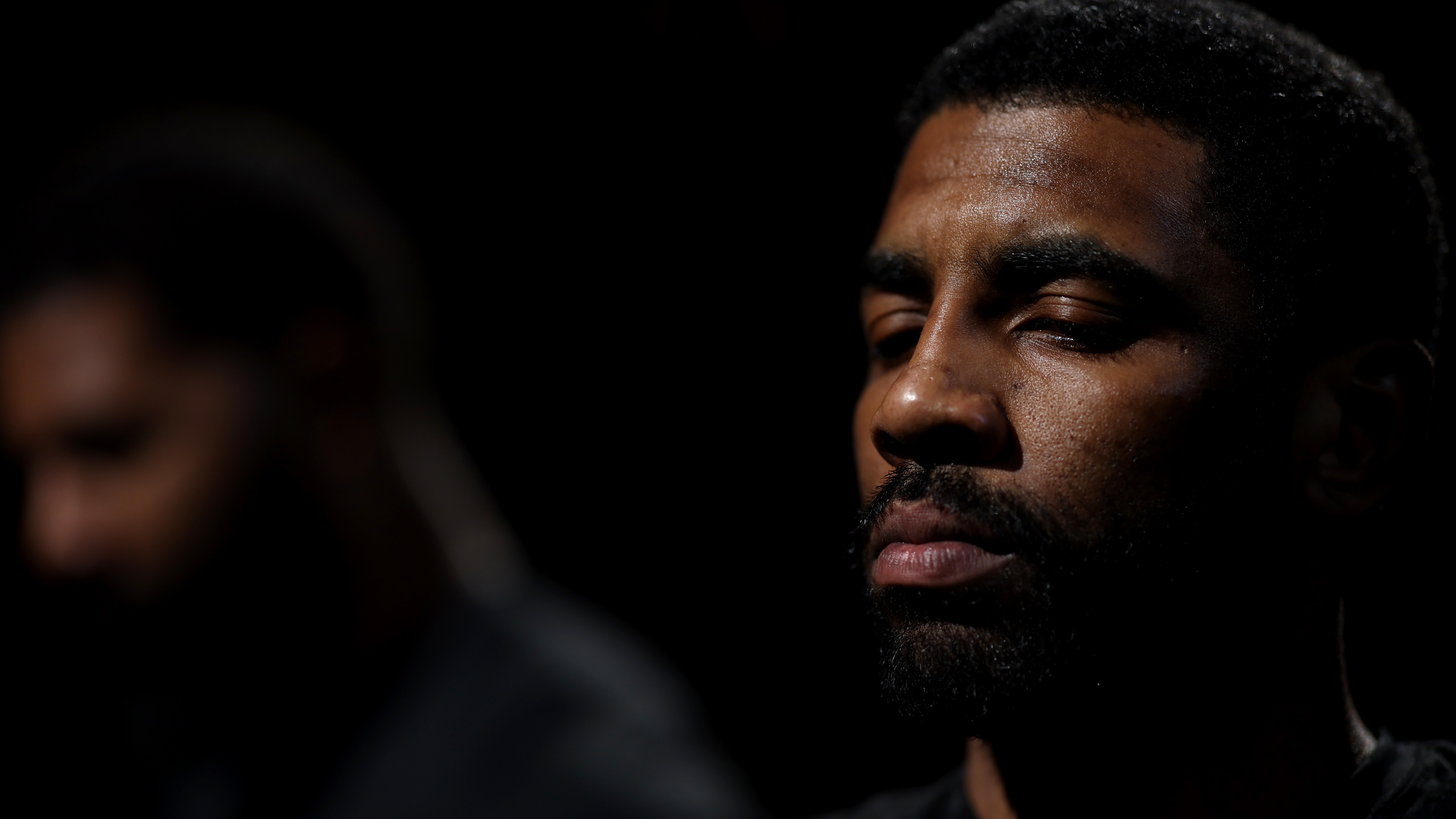 Date: Feb. 3, 2023

In the middle of what has been a successful season for the Nets, with the team in fourth place in the Eastern Conference standings and a favorite to make it to the Finals if healthy, Irving shocked the world. The All-Star point guard requested a trade ahead of the Feb. 9 trade deadline, announcing that he will leave in free agency if not dealt at the deadline. Irving and the Nets reportedly couldn't agree on an extension.