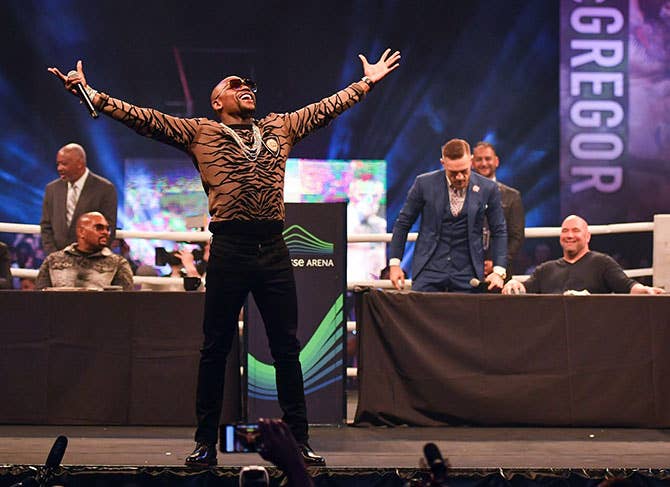 There's no denying it. Floyd "Money" Mayweather Jr. is undoubtedly one of the greatest boxers of all time, but casual observers might know him more for his spending habits than his spotless record. That wasn't always the case, though. Early on in his career, he was an excellent boxer with sharp technical skills (and still is), but he was far from a pay-per-view draw.
What's particularly impressive about Mayweather's huge paydays is that his hallmark has been his spectacular defense. With a style that wasn't always fan-friendly, he still managed to make more than the sport's most ferocious knockout artists. How did he do it? With decades of hard work and several savvy business moves.
Mayweather's career earnings have surpassed $700 million. After his bout with Conor McGregor, he may reach a billion dollars in career earnings. According to Forbes, the only other athletes to cross that 10-figure line are: Michael Jordan ($1.5 billion), Tiger Woods ($1.4 billion), Arnold Palmer ($1.35 billion), Jack Nicklaus ($1.15 billion) and seven-time F1 racing champion Michael Schumacher ($1 billion).
Humble Beginnings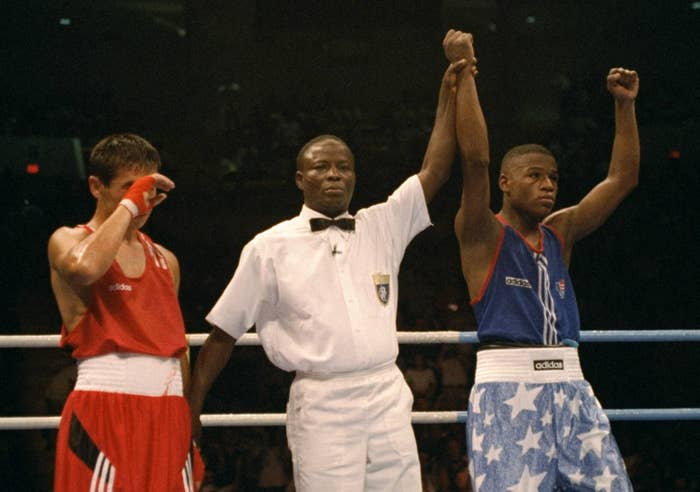 Making a Name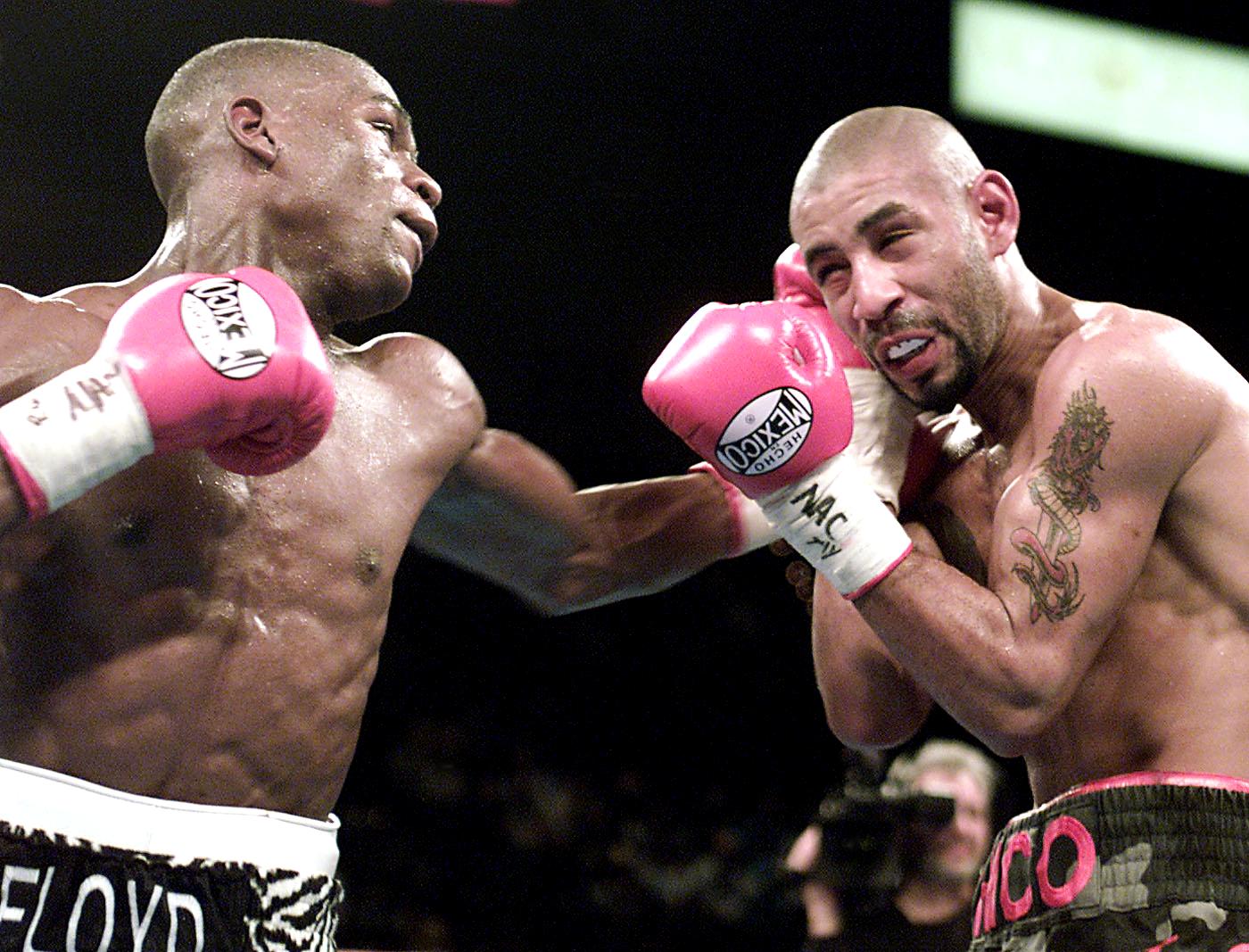 Taking Control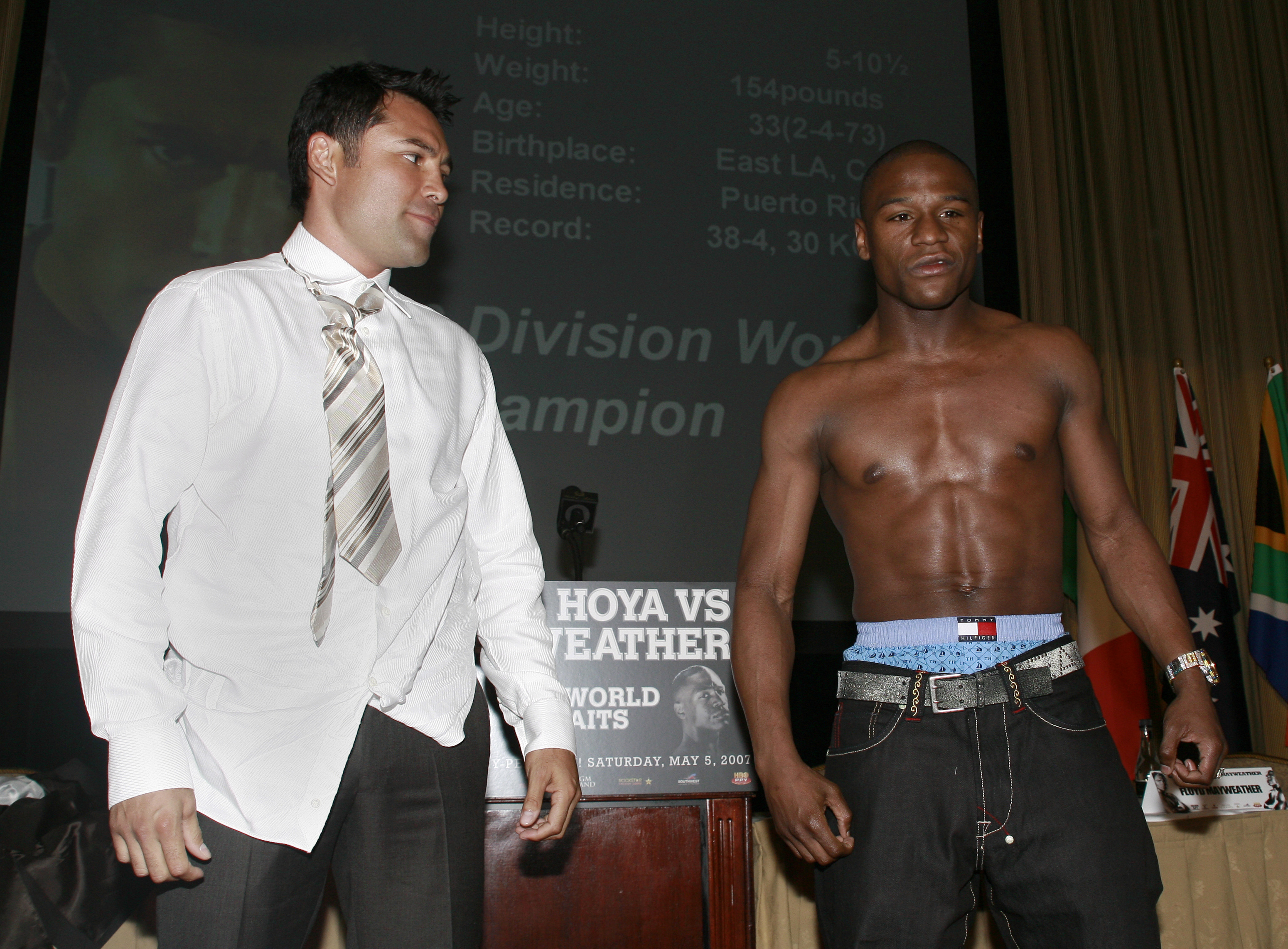 It took 10 years of prizefighting, but in 2006 Mayweather made a big move that would end up being the smartest of his career. His contract with Top Rank had an opt-out clause that he exercised by paying the company $750,000. This left him free to start his own promotional company, Mayweather Promotions.
Leonard Ellerbe, longtime Mayweather confidante and CEO of Mayweather Promotions, told Forbes back in 2015 that Mayweather "envisioned himself as a headliner who could make nine figures in one night. Floyd wanted to take his career in a new direction [so] Floyd walked into Top Rank's office, handed them a check and the rest is history."
His first fight after opting out was against Carlos Baldomir. It only sold 325,000 pay-per-views, but Mayweather made $8 million, by far his largest purse up to then. That set him up for a career-changing fight against Oscar De La Hoya.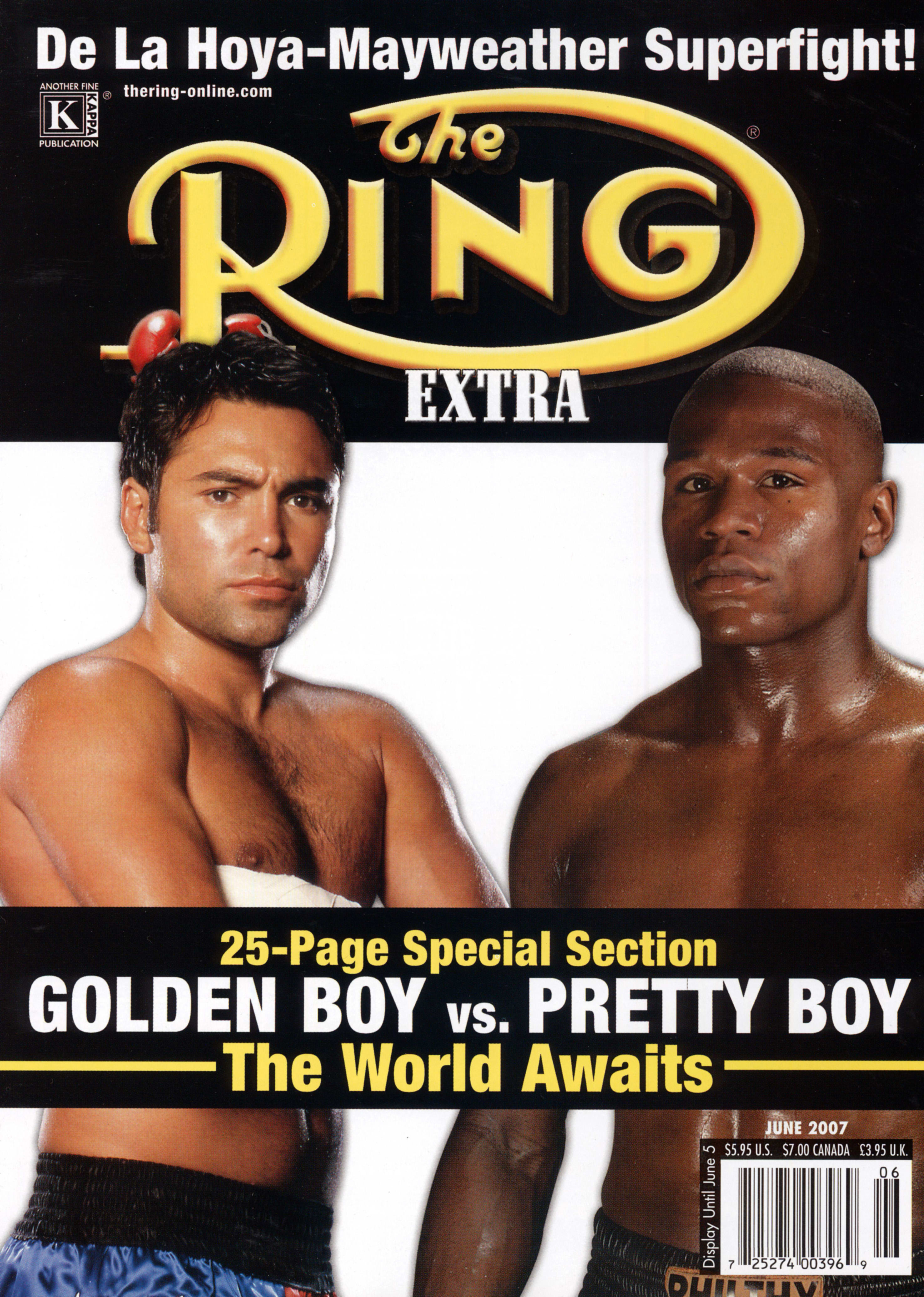 Mayweather's original nickname was "Pretty Boy" because his defensive abilities led to him taking little damage in most of his fights. Before fighting De La Hoya, one of boxing's biggest stars, he changed his nickname to "Money" and adopted a more abrasive, villainous persona.
His timing was perfect, as HBO debuted a new series, 24/7, to promote the Mayweather-De La Hoya fight. Mayweather had gone from a skilled fighter who attracted little attention to someone people loved or hated. Either way, they were tuning in. The fight served as a turning point in Mayweather's career.
As Todd Duboef, President of Top Rank promotions, told to the NY Daily News back in 2007:
"He felt his abilities made him the best in the sport. You don't get paid by ability. You get paid by marketability. He saw Oscar making $20 million to fight Felix Trinidad and he couldn't believe it because he didn't think Oscar was that good in the ring. That was Floyd's nemesis when he was with us. His marketability hadn't caught up to his talent. He didn't have patience to wait for it."



MORE IMPORTANT, HE SIGNIFICANTLY BOOSTED HIS POPULARITY, AND FOR ALL HIS FUTURE FIGHTS HE WOULD BE THE 'A-SIDE,' THE FIGHTER WHO EARNS THE LARGER PAYCHECK.
De La Hoya was the more popular fighter and earned $52 million, but Mayweather won the fight and earned $25 million. More important, he had significantly boosted his popularity, and for all his future fights, he would be the "A-Side," which is the fighter who earns the larger paycheck.
Mayweather earned around $25 million in his next fight against Ricky Hatton, who was also undefeated at the time. He then retired from boxing, although he would return almost two years later. In his first fight back, against Juan Manuel Marquez, he earned $10 million. His pay steadily increased, and in 2012, he earned $45 million in his fight against Miguel Cotto.
For comparison, Manny Pacquiao, whose rise as one of the best pound-for-pound boxers in the world coincided with Mayweather's, was guaranteed $26 million in June 2012 in a bout against Timothy Bradley and another $26 million later in the year against Marquez.
Self-Promotion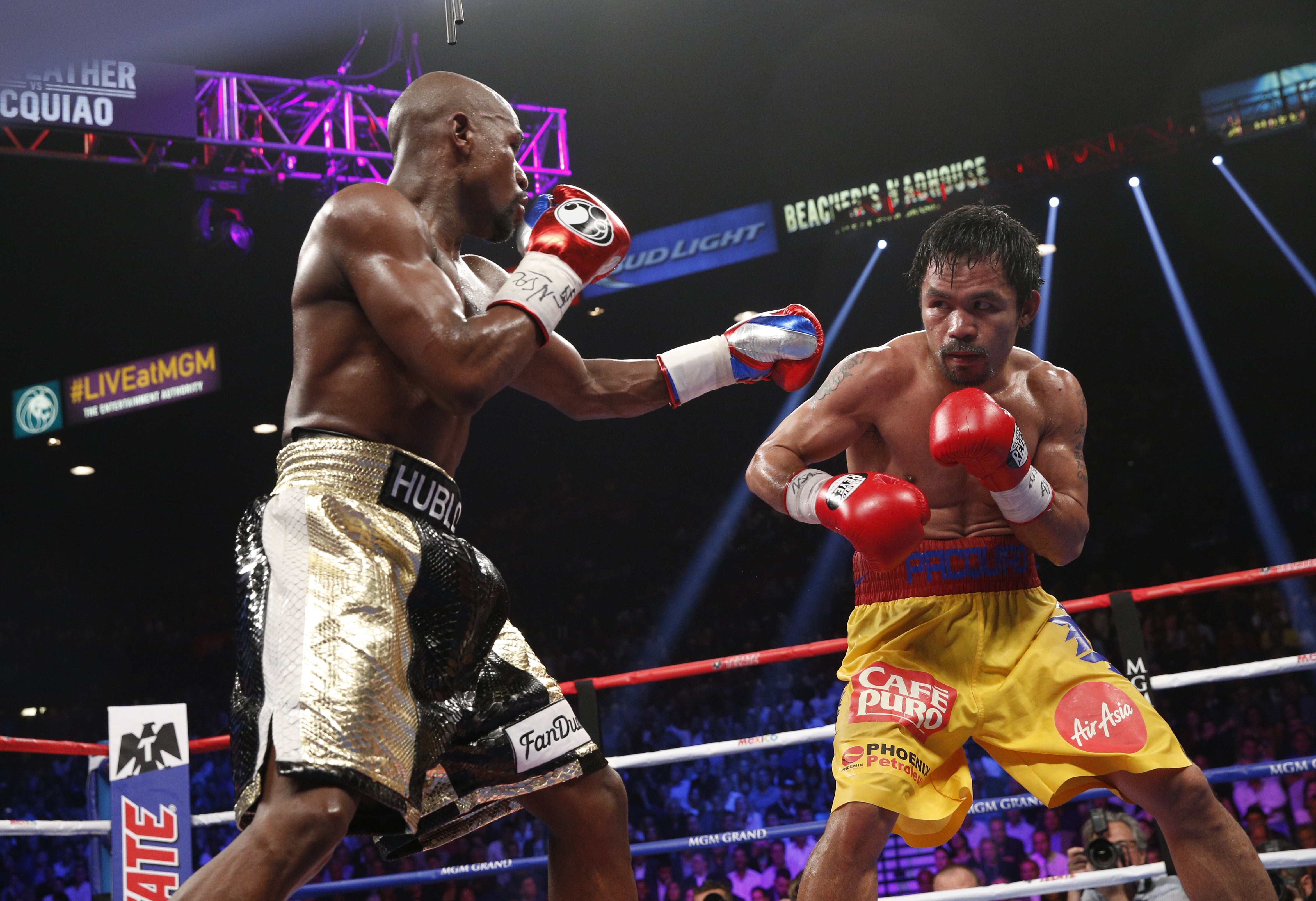 In 2013, Mayweather made another move that drastically increased his earning potential. Although Golden Boy Promotions had been handling promotional duties for his fights, Mayweather Promotions took over. He also signed a lucrative deal, terms officially undisclosed, with Showtime to broadcast his fights.
Through Showtime, Mayweather was guaranteed at least $32 million per fight, although he could make much more if it sold enough pay-per-views. Since only Mayweather Promotions was promoting his fights, Mayweather was now making money from everything related to the fight,
instead of just receiving his fight purse. His company had to handle all the promotional duties, but he received money from ticket sales, concessions (meaning every beer and hot dog sold), and all other revenue generated by his fights.
It all culminated in his fight against Pacquiao in 2015, which set a pay-per-view record with 4.6-million buys. Due to the revenue split, Mayweather walked away with between $220 and $230 million. For more perspective: NBA legend Kobe Bryant earned just over $320 million over his entire career with the Lakers, not counting endorsements. Michael Jordan, widely considered the greatest basketball player of all time, earned just over $90 million over his NBA career.



For perspective: Kobe Bryant earned $320 million over his entire career with the Lakers. Michael Jordan earned $90 million over his NBA career.
Pacquiao earned a little over $150 million for the fight. But since he was signed to Top Rank, he had to pay the company a cut. Not Mayweather. There are valuable lessons to Mayweather's financial rise. Whether you're a fan of him or not, he's clearly an intelligent businessman and one of the hardest working athletes out there. He put in the work to build his value and wasn't afraid to bet on himself.
As the Telegraph recently reported, Mayweather is set to earn a staggering $25 million in sponsorship revenue for placement on his clothing during Saturday's bout with McGregor. In fact, Floyd will earn $15 million from just his shorts, with $3.5 million for the front top waist alone.
Most impressively, he always looked for ways to pop his bank account, thinking several moves ahead. He did this all on his own with virtually no endorsements throughout his career, aside from recent ones from Hublot. That's it. It's his business acumen that helped him secure record-breaking purses and become the richest active athlete and the most successful boxer in the sport's history.