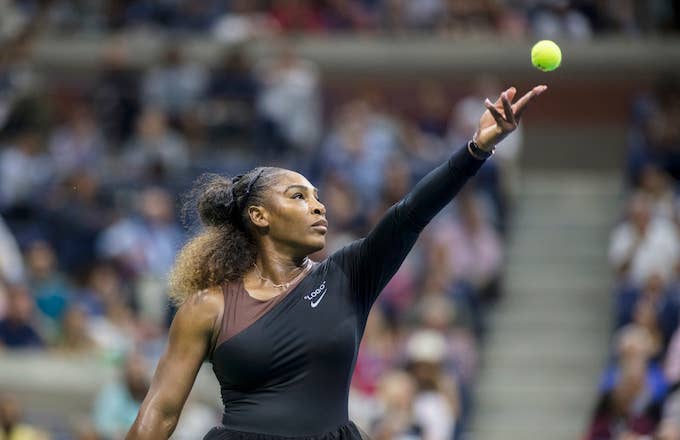 Serena Williams has been named the 2018 Associated Press Female Athlete of the Year. This is the fifth time that the all-time tennis great has been given this honor (2002, 2009, 2013, 2015). 
At first glance, some people might be confused by Williams getting this honor in 2018. After all, she failed to achieve any Grand Slam victories this year and only appeared in the finals at Wimbledon and the U.S. Open. However, the fact she was able to do all of that less than a full year after a very complicated birth of her first child, Alexis Olympia Ohanian Jr., is a miraculous feat in itself. She gave birth on Sept. 1, 2017 and made her official return to singles competition in March 2018. 
Williams required four operations after childbirth because of blood clots. The 37-year old has even spoken on the aforementioned issues in the past. 
The AP cited her perseverance as the main reason for this year's win. "Now 37 and a new mother facing some players who weren't even born when she turned pro in 1995, Williams isn't the same person who ruthlessly ran her way to 23 Grand Slam singles titles — the last of which came at the 2017 Australian Open when she was pregnant," said AP's Brian Mahoney.
Aside from personal accomplishments, Williams' return following childbirth has also resulted in positive changes to women's tennis as a whole. Players will be able to use a "special ranking" for up to three years after giving birth. Leggings and compression shorts are also now permitted to be worn without a skirt over them—a change made following Williams wearing her now-iconic black catsuit at the 2018 French Open. 
Coming in second and third for the honor were gymnast Simone Biles and Notre Dame basketball player Arike Ogunbowale, respectively.