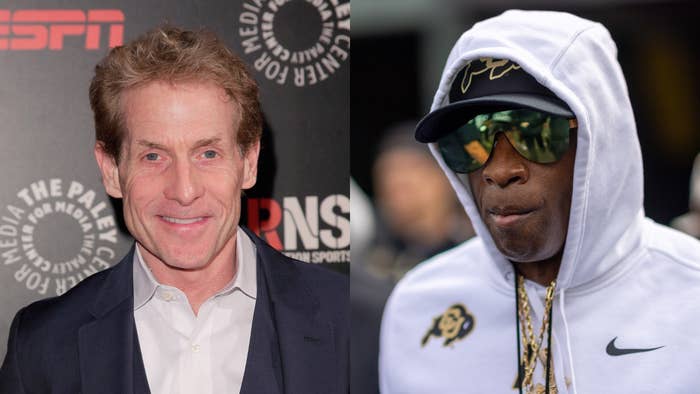 Skip Bayless is once again facing ire on social media after he asked if Deion Sanders' Colorado Buffaloes are now "Black America's team."
"Is Deion's Colorado now Black America's Team? Now on @undisputed," he tweeted.
Skip was making a reference to how popular the team has become in college footbal and beyond.
Skip's provocative question clearly didn't strike the right chord, and he was prompt;ly roasted for posing the nonsensical question.
"No way he pressed send on this tweet, right? Ain't no way," one person tweeted. Another said, "Shannon leaving skip mightve been one of the smartest career decisions lmfao."
A third person tweeted, "you coulda kept this in the drafts Skip."
After their strong 3-0 start, the Buffaloes have galvanized the sports world on the field and off, in part for the way the outspoken Sanders has been received by other coaches, the flashy nature of his QB son Shedeur Sanders, and the way many Black celebrities have embraced the team, including Lil Wayne, Dwayne Johnson, Offset, and more.
Despite all the hype, the Buffaloes suffered a crushing blow last Saturday when the Oregon Ducks demolished them 42-6 in a clearly lopsided game. The blowout loss was met with online ridicule, some even tinged with racism.
The Buffaloes are looking to bounce back with another tough matchup this weekend, when they take on Caleb Williams and the USC Trojans.
Check out more reactions to Skip Bayless' tweet below.