Tennis consistently ranks as a top ten most difficult sport in the world. Endurance, agility, speed, hand-eye coordination, and power are just a few factors used to measure the demand tennis asks of its professionals. Household names like Serena Williams, Rafael Nadal, and Roger Federer are praised around the globe for their stunning court performances. However, if you haven't noticed, there are other very active people on the court during matches; overlooked and unknown, these are the ballpersons of tennis.
Ballpeople are seen sprinting the courts at lightning pace, snatching balls off the net, and throwing them in quick succession over 100 feet to their fellow mates without nailing the umpire or worse, the professional. They are responsible for keeping the pace of play as well as having complete court awareness, stopping any disturbance from interrupting the game.
On Monday, I was given the opportunity to journey to Arthur Ashe Stadium in Queens, New York, and put my athletic ability to the test, trying out for a coveted role as a US Open Ballperson. I arrived at the courts alongside other media representatives feeling anxious. I had done my research beforehand and although I am a pretty active person, I felt unprepared for whatever tasks I was to perform. I changed into the provided Ralph Lauren outfit and stood in the hot sun waiting for further instructions.
US Open Ballperson Director Tina Taps gathered us together for a rundown of the day's timeline and a quick demonstration from two young veteran ballpersons. We were told we would be trying out for two separate positions: net and back.
The net person is responsible for darting across the court, scooping up the ball [with two hands], removing it from play, and throwing it accurately to the back person in the event the tennis pro should hit the net. The back person is in charge of gathering any loose balls that fly beyond the court's perimeter and launching them rapidly across court to the back on the opposite side.
Ready, break!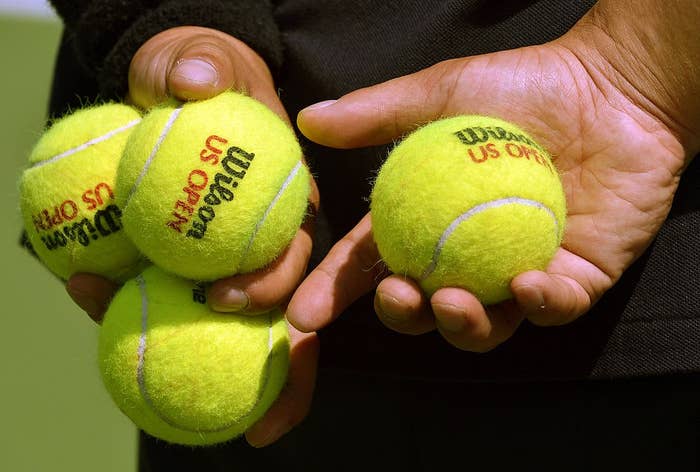 While the guidelines seemed simple enough, putting words into action proved to be a challenge. Nothing had prepared me since high school for 20 minutes of rushing back and forth across the court, clutching onto the tennis ball for dear life. With the sun high in the sky, it wasn't long until I broke a sweat.
I was able to catch a small break during my audition as a back, but within minutes came to the obvious realization: I suck at throwing. This is not because I am a girl, thank you, it is because I completely underestimated the lack of density in a tennis ball. Unlike a baseball which seemingly cuts through the air unaffected, tennis balls are light and a single gust of wind can ruin your perfect throw.
When the tryouts ended it was clear I didn't make the cut. After I changed back into my street clothes, I found my way back to the court and spoke with a five-year alumni ballperson named Justin.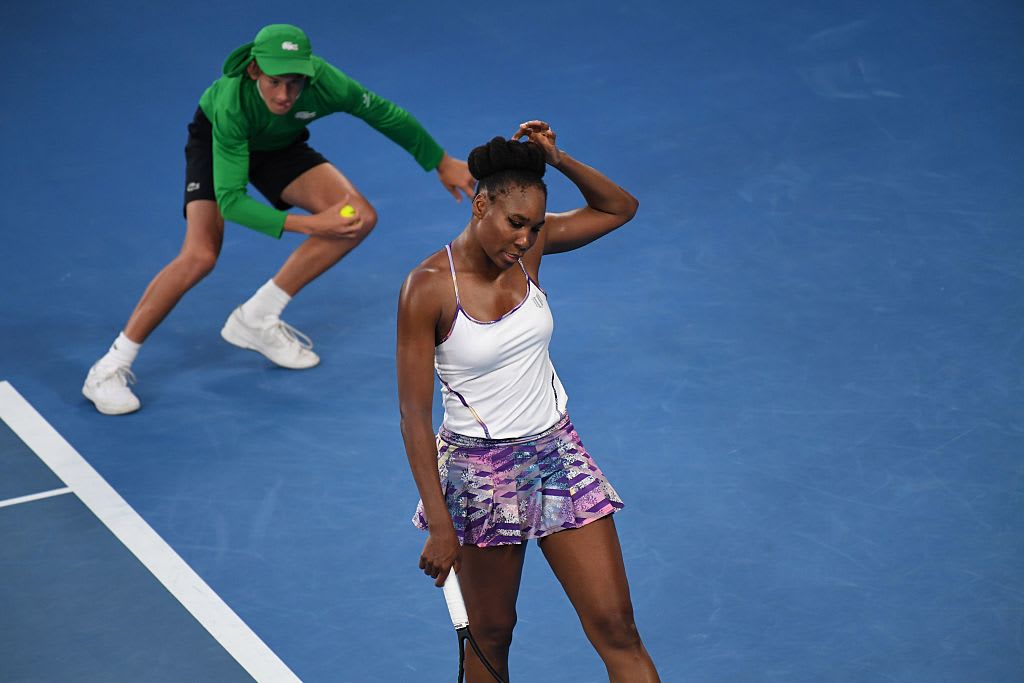 Justin, 18, explained that as a tennis player himself, being a ballperson is a truly special title to obtain. Not only do you get a moment to shine on TV, but you get to create relationships with tennis idols—add in being paid for your time, and a ballperson easily has bragging rights for the best summer job.
Finally, I asked Justin what advice he could give to the any of the rookies coming out for their first time. His answer was simple: Control your nerves and accept that you can make mistakes. I wish someone would have told me that before my tryout.