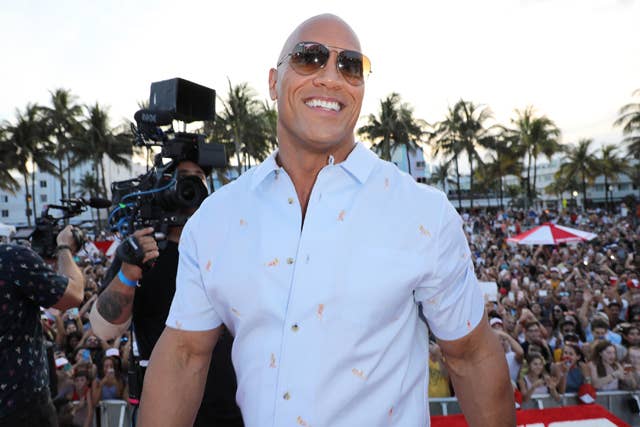 Earlier this year, Kurt Angle made his return to the WWE after being away from the federation since 2006. After a batch of illnesses plagued this past Sunday's Tables, Ladders, and Chairs pay-per-view event, Angle was called upon to strap up and battle alongside two of the three members of The Shield in the main event (spoiler alert: he's the reason they won).
If you were on Twitter during the event, you no doubt saw your pro wrestling-loving squad (present company included) tweeting about Angle's return.
One person who was just as hype was Dwayne "The Rock" Johnson, who has had his own battles with Kurt Angle during their heyday.
Congrats to my good bud

@RealKurtAngle

and his return tonight to a

@WWE

ring. Special athlete and great human being. Have FUN brotha

#WWETLC
Innocent enough, right? The Rock himself understands the pro wrestling business and what this would mean for Kurt, who turns 49 this December, to compete in a WWE ring at this stage of his life. Especially when you realize the BUSINESS of being a professional wrestler sports entertainer. It's innocent unless you're an Australian comedian who wants to get a quick joke off on the timeline.
The Rock, being The Rock, found the perfect way to respond to dude's (factually correct) statement while sticking the boots to him.
😂 👏🏾 I like the dry wit
Correct, I do in fact know wrestling isn't real. Thats why I said "have fun". I also know, you can go fuck yourself.
Bars. I know it, you know it, the whole damn Twitter knows it, and applauded The Rock for being The Rock.
The Australian comedian reacted accordingly.
I'm playing a dangerous game hoping

@TheRock

gets my zany sense of humour and doesn't just have me killed.
The Rock took it all in stride, though.
Haha I just hit you back. Yes, I not only got the zany but appreciated it as well. 🙌🏾