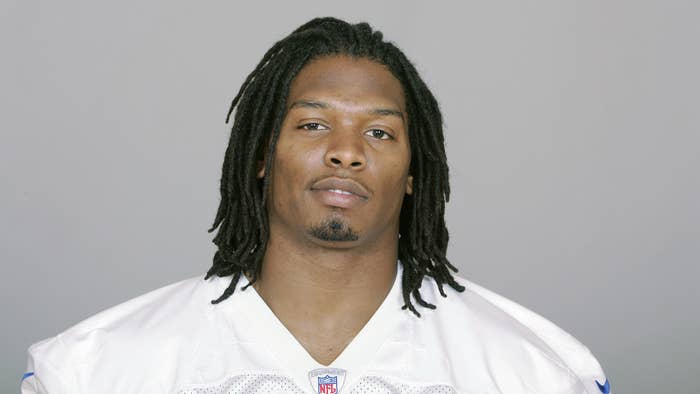 UPDATED 7/11, 6:20 p.m.: The Collin County Medical Examiner's Office has determined that Marion Barber died from a heat stroke, TMZ has learned. 
Barber's attorney Zoltan Papp told TMZ last month that there weren't any indications of trouble in the former NFL running back's life which could have contributed to his death. The Examiner's Office supported Papp's claim, ruling Barber's passing an "accident." 
Prior to his death, Barber committed most of his time to fighting for social justice and helping inner-city children, while also working on a trucking venture and writing a book.
See the original story below.
Former Dallas Cowboys running back Marion Barber was found dead in his Texas apartment Wednesday, Fort Worth Star-Telegramreports. The cause of his death is unknown. He was 38. 
A spokesperson for the Frisco police released the following statement: "Officers are currently out on a welfare concern, but we are unable to provide any further information at this time." 
The Cowboys released a statement after news of Barber's death was released. "We are heartbroken by the tragic death of Marion Barber III," the statement reads. "Marion was an old-school, hard-nosed football player who ran with the will to win every down. He had a passion for the game and love for his coaches and teammates. Our hearts go out to Marion's family and friends during this difficult time."
Barber was selected by the Cowboys with 109th overall pick in the fourth round of the 2005 NFL Draft. He played seven seasons, all but one was in Dallas. He burst onto the scene in just his second season. The following year, Barber was named to his first and only Pro Bowl after rushing for a career-best 975 yards.  
Barber was nicknamed "Marion the Barbarian" for his aggressive running style and nothing epitomized that moniker quite like his infamous 2-yard-run where he avoided an almost-certain safety after being pushed back some 20 yards. 
In 2012, Barber decided to retire from the NFL after playing one season with the Chicago Bears.