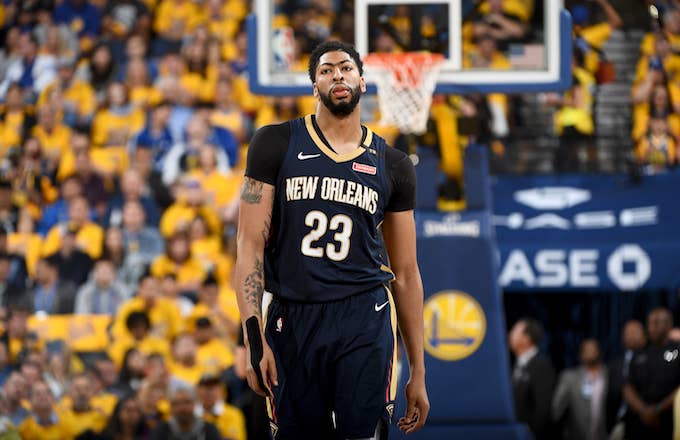 ESPN's Jalen Rose believes Anthony Davis will end up playing for the Los Angeles Lakers. That isn't necessarily a hot take, considering the recent change in Davis' representation. Where things get interesting is in Rose's claim that this will be AD's last season with the New Orleans Pelicans. 
On Saturday, Klutch Sports Group welcomed Davis to their team. 
Davis will now be represented by Rich Paul, the agent and childhood friend of LeBron James. Even James stoked the flames a bit by welcoming AD to the family. 
In order for Rose's take to come true, the Pelicans would need to agree to a trade with the Lakers. Davis is in the midst of a five-year, $127 million deal that will keep him in New Orleans through the 2020-21 season. Of course, the Lakers have some young pieces that they could be willing to part with in order to acquire a once-in-a-generation talent like AD. 
Even though Rose and many others believe Davis is bound for L.A., Stephen A. Smith speculated on the idea of AD actually going to the Golden State Warriors instead, especially if Kevin Durant leaves. 
It may all come down to which franchise Davis wants to help lead in the near future.