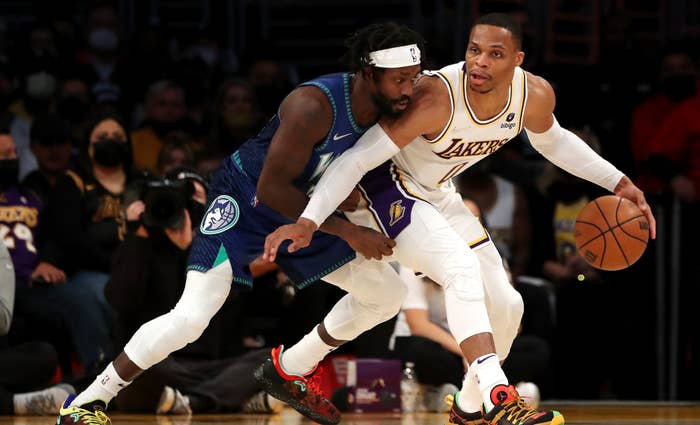 Russell Westbrook hasn't been playing the best for the Lakers these last few weeks, and Patrick Beverly has something to say about it.
Pat Bev took to Twitter on Thursday to call out Westbrook and poke fun at his poor play, using the same phrasing the Lakers guard did when he commented on Beverley's style of defense a few years back.
"I remember when somebody said all I do is run around and I trick y'all 😂 well my boy is The Real Magician this year," Beverly tweeted.
Westbrook originally used similar verbiage in a 2019 interview when commenting on Pat Bev's aggressive form of defense. At the time, Westbrook said that the then-Clippers guard is just "running around" and wasn't actually playing sound basketball.
"Pat Bev trick y'all, man, like he playing defense," Westbrook said at the time. "He don't guard nobody, man. He just running around, doing nothing."
Pat Bev clearly did not forget Westbrook's comments despite all the time that's passed. His retort comes as Westbrook has been mired in a shooting slump. The Lakers guard has been scoring sporadically over the last few games, and his standing with the team appears to be suffering with each passing game.