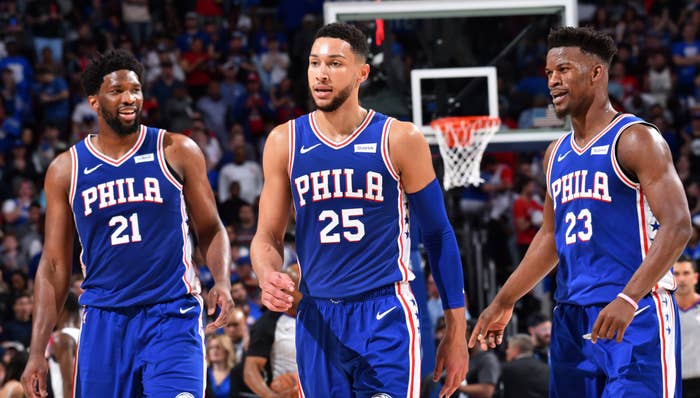 While talking with the press during practice on Thursday, Joel Embiid said that Ben Simmons was the reason the Sixers "got rid of" Jimmy Butler, and added that the team has always been "built around his needs," The Philly Voice's Kyle Neubeck reports.
"Our teams have always been built around his needs," Embiid can be heard saying in the footage above. "So it's just kind of surprising to see. Even going back to, the reason we signed Al, we got rid of Jimmy, which I still think was a mistake, just to make sure he needed the ball in his hands."
Elsewhere in Embiid's comments, her called the situation with Simmons "weird, disappointing, borderline kind of disrespectful," to the rest of the team.
Tensions have been rising within the Sixers organization ever since it was reported that Ben Simmons rejected an offer to meet with his teammates after making it very clear he no longer wanted to play in Philadelphia. 
Members of the Sixers, including Embiid, Tobias Harris, Matisse Thybulle, and others, have made it clear that they would want to have a conversation with Simmons, but it does not appear the feelings are mutual.
Adrian Wojnarowski also reported that Simmons would not report to Sixers' training camp and "intends to never play another game for the franchise."