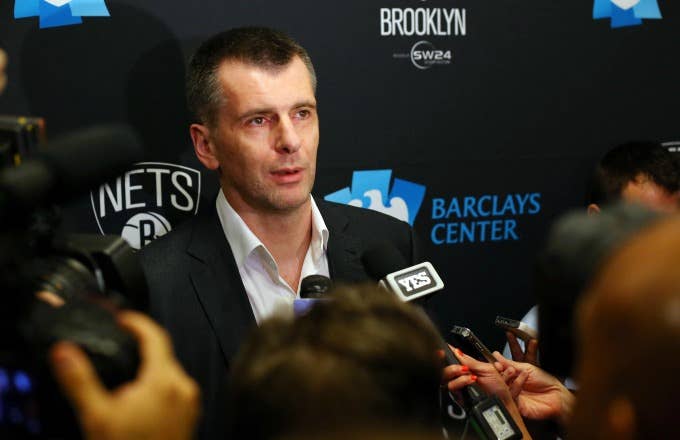 Bloomberg News sports business writer Scott Soshnick reports what has long been the rumored direction of the Brooklyn Nets: owner Mikhail Prokhorov is selling the team.
Prokhorov purchased an 80 percent stake in the team for $220 million in 2010. As a reminder, Los Angeles Clippers owner Steve Ballmer recently bought his team for $2 billion. A big-market franchise like the Nets is going to be able to command a similar price. Prokhorov, you are nothing if not a shrewd businessman.



As we have said for many months, ownership is always open to listening to offers – that's just good business.  There is nothing imminent in terms of a sale of any stake in the team.
So, Prokhorov isn't exactly rejecting the rumor that the Nets are for sale; he's just saying that he hasn't gotten any good offers for them. What a reassuring non-denial. 
Send all complaints, compliments, and tips to sportstips@complex.com.
[via Scott Soshnick]