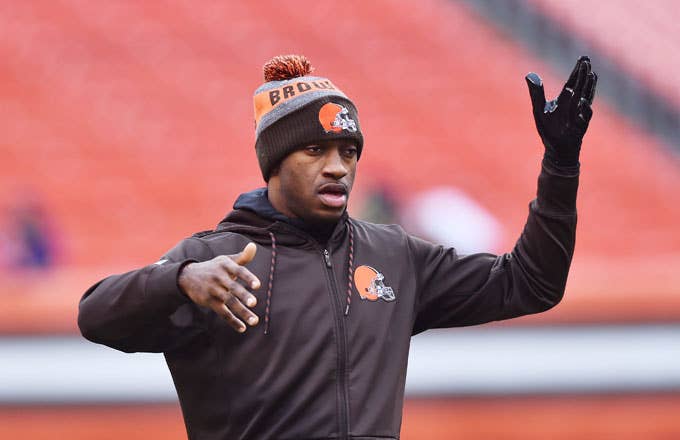 This past September, following months of separation, Robert Griffin III filed for divorce from his wife of three years, Rebecca. Simultaneously, while still technically married to Rebecca, he was in a relationship with Grete Sadeiko. Now he and Sadeiko are currently engaged and (to further complicate things) are expecting a child later this year.
Glad we got that out of the way.
On Tuesday, Bossip posted court documents from the couple's ongoing divorce proceedings that were filed by Rebecca's attorneys. And while the documents contain many of the typical requests (asking for temporary child support, payment of attorney's fees, etc.) it also requested that the free agent quarterback reinstates her usage of her very high limit credit card. Rebecca contends that Griffin nixed her access to her American Express Platinum card, meaning she couldn't pay for "water, electricity, gas, cable television, landscaping, internet and pool service."
Court documents further state that Rebecca is seeking $36k a month to raise their soon-to-be-two-year-old daughter, and also so that she can maintain the family's two homes in Texas and Virginia. The unemployed mother cited monthly bills of $400 (for food), $1,000 (for "recreation, clubs, and entertainment"), and $5,000 (for credit card bills).
Since it's an ongoing legal battle, we're yet to know what roles Griffin's prenup or current status as a free agent will play (the Seahawks are reportedly interested!) But damn, man. Here's a cautionary tale if there ever was one about not getting too pumped over an outstanding rookie season.