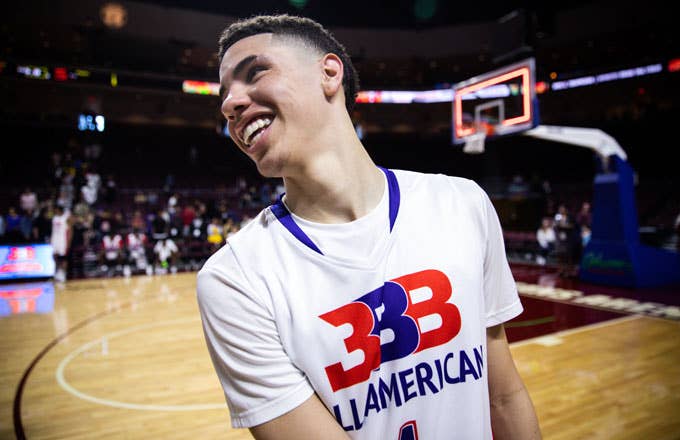 Ball made his announcement on ESPN's The Jump. Regardless of his decision to jump continents, he said his goal is still to be the top pick in next summer's NBA Draft:
The trip across the South Pacific will represent just the latest in the youngest Ball's odyssey journey to that NBA Draft. Last year, after brief stints with a Lithuanian squad and the Junior Basketball Association's Los Angeles Ballers, he suited up for SPIRE Academy, which is a prep school in Ohio. Ball originally left his initial high school, Chino Hills, to sign with Prienai in Lithuania because his college eligibility was in doubt (and because his dad had a falling out with the team's coach). Prior to that point he had committed to play at UCLA.
This past weekend Ball's father, LaVar, announced on Instagram that a decision from his youngest son was "coming soon."
Ball is currently the 22nd ranked player in the class of 2019, according to 247Sports.