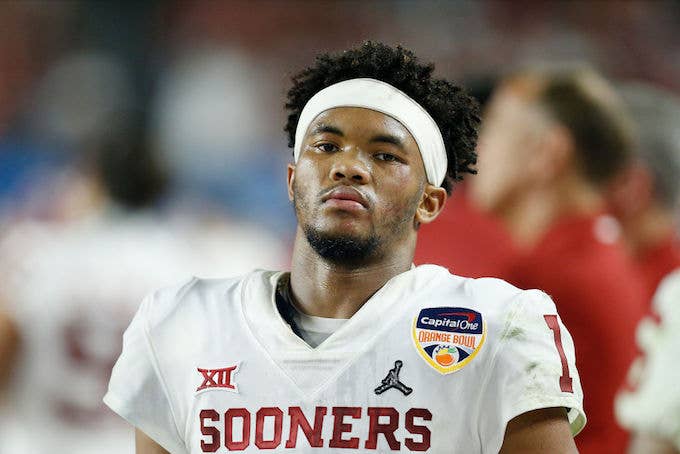 Despite being picked in the first round (ninth overall) of this past year's MLB Draft, and despite stating after said draft that he would go the baseball route after his fall football season, Oklahoma quarterback Kyler Murray announced Monday that he would declare for the NFL Draft. Guess winning the Heisman Trophy has a way of changing some plans. Murray made the announcement, as people so often do, on Twitter:
It was also reported that Murray met with executive from the A's, as well as MLB marketing reps, on Sunday to discuss a potential future in MLB. ESPN's Adam Schefter also added that Murray filed for the draft two days prior. Rather ominously (for A's fans) Schefter wrote "he can always change his mind, but his mind is made up":
The NFL Combine will take place, as it always does, in Indianapolis, from Feb. 26-March 4. The first day of the NFL Draft is April 25. Murray is currently projected as a gridiron first-rounder and, let's face it, there are several teams that could use a quarterback.