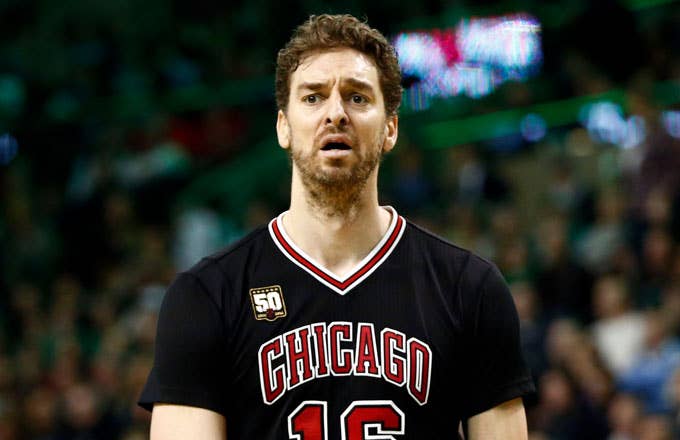 In just a few months Rio de Janeiro will play host to the international orgy that is the 2016 Olympics. And that might not be such a great thing for athletes or tourists, considering the current outbreak of the Zika virus within Brazil's borders.
Whether or not competitors will stay home from the event is a question that has been posed to many. And now Chicago Bulls center Pau Gasol, who won a silver medal in both 2008 and 2012 with Spain's national team, has come out and said that he's considering skipping this year's games for fear of the virus.
Speaking at an event for one of his sponsors, Gasol said "I'm thinking about (whether or not to go). Just like every athlete, or any other person considering going to Rio, should be thinking about it."
Additionally, he has claimed that several fellow Spanish athletes have expressed the same concerns, especially those who are trying to have children, saying, "Some of these athletes are planning to have children in the near future and this could affect them, it could affect the health of their kids and their wives."
Zika, a mosquito-borne virus, has been linked to serious birth defects (such as unusually small heads and underdeveloped brains) as well as potentially fatal neurological problems in adults.
The World Health Organization has called the virus a "global emergency," but also simultaneously stated that it doesn't warrant canceling the Olympics. That declaration was in response to 150+ medical experts wanting the quadrennial event to be postponed.
Barring some type of unforeseen last-second reversal, the games are scheduled to be held from August 5-21.