Video Surfaces of Patriots Filming Bengals' Sideline (UPDATE)
The plot thickens in regard to the Patriots' possible hand in sparking Spygate 2.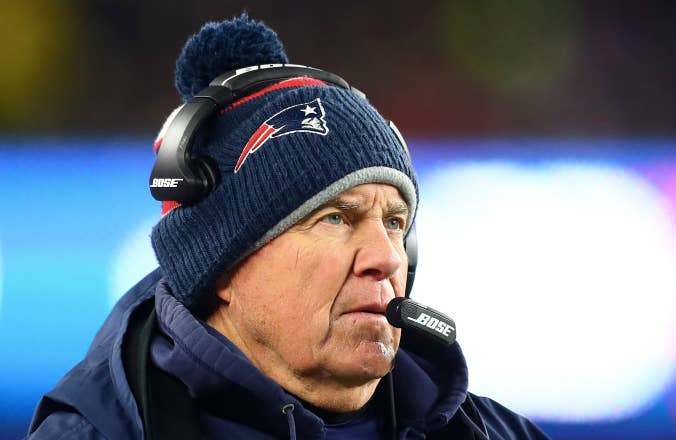 Getty
Image via Getty/Adam Glanzman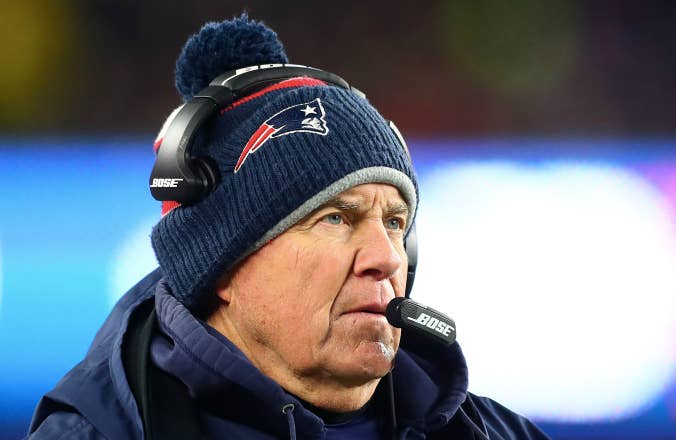 UPDATED, 12/15 at 2:06 p.m. ET: The Patriots have suspended videographer Dave Mondillo, according to the Boston Globe.
New England reportedly informed Mondillo that he was suspended even though the organization claimed he and other members of the film crew were unaware of league rules. 
See original story below.
The plot thickens around the Patriots' possible hand in Spygate 2. 
On Sunday, Fox Sports' Jay Glazer revealed footage that shows the Patriots' videographer filming Bengals' sideline. The video features actual footage taken by the Patriots employee.
Initially, New England claimed that they were on hand at the Bengals game against the Browns to film an interview with the advanced scout for their docu-series. As a result, a Bengals employee can be heard telling the Patriots' videographer that he doesn't "see the advanced scout in this footage." The videographer then claims that he "didn't know" he couldn't film the sideline and offered to delete the video. The Bengals personnel didn't trust that this was merely B-roll footage and decided to alert the NFL.  
Glazer's video confirms reports from The Athletic claiming that the tape handed over to the NFL by the Patriots obtained close to eight minutes of footage focused on the Cincinnati sideline, and that clips were in "direct view" of coaching calling plays with signals. The reporter said that the NFL will want to render a decision on the matter as quickly as possible. 
"Intent is huge," Glazer continued. "Who did it go to? That's one of the things they're trying to figure out. Was this all the way to Bill Belichick? Or did Bill Belichick have nothing to do with it?.... But the investigation—I'm told—is not going to go on for very long." 
The original story broke just a week before the Patriots' Sunday game against the 1-12 Bengals.