Knicks Owner Is Reportedly Fielding Offers to Sell the Team (UPDATE)
Bill Simmons claimed that people he trusts have told him James Dolan is looking for buyers for the Knicks.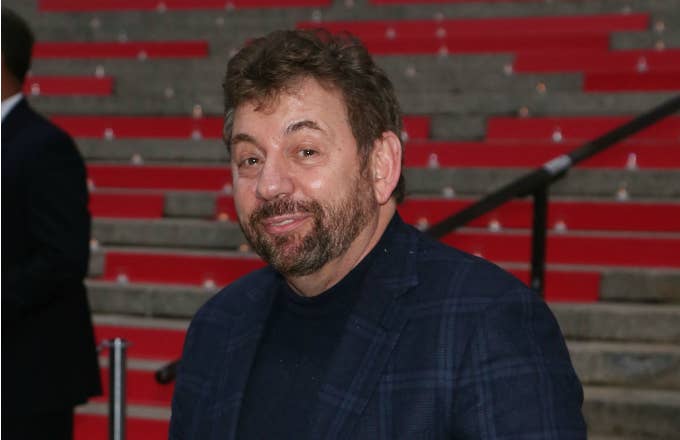 Getty
Image via Getty/Taylor Hill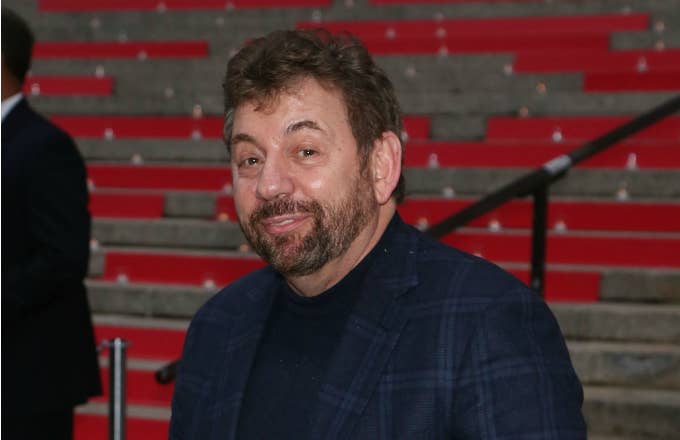 UPDATED 2:45 p.m. EST: The Madison Square Garden issued a statement on the report that Knicks owner James Dolan is mulling selling the franchise. "The story is 100% false. There has been nothing. No discussions. No plans to have discussions - nothing."
See original story below.
Knicks owner James Dolan is reportedly considering offers to sell the historic franchise. 
On the latest episode of The Bill Simmons Podcast, The Ringer's Bill Simmons claimed that people he trusts have told him Dolan is looking for buyers for the Knicks. 
"Multiple people told me this, who know things. James Dolan is courting offers for the Knicks," Simmons said. "It's happening. It's on. It's go-time. He's courting offers for the Knicks. That's what I heard at All-Star Weekend from people I trust."
This news follows Dolan's recently selling of the WNBA franchise, the New York Liberty, to Brooklyn Nets' minority owner Joe Tsai as well as him saying he will sell the Knicks if given a bona fide offer.
It is also paired with Forbes recently ranking New York as the NBA's most profitable team, valuing the Knicks at close to $4 billion. These factors combined with New York being a viable spot to land a big name during this summer's free agency might have motivated Dolan to strike while the iron's hot. 
They're wrapping up a 2-decade freefall, their owner is a league-wide joke, it's the NBA's most paranoid organization, they've hired horrendously and overpaid the wrong free agents over and over again, they've had 12 coaches in 17 years, and they've won 4 Finals games since 1973.

https://t.co/0WvJRLpgvd
Just say "It's a huge city with great fans and a fantastic arena." That's literally all you can say about the Knicks.
Despite this, Dolan has yet to confirm that he is fielding offers. In addition, Simmons let it be known that Dolan is asking $1 billion more than the team is worth.
"[Dolan] wants $5 [billion]," Simmons explained. "But he knows he's not going to get five."
This makes it seem like Dolan is just tossing out bait to see if anyone will bite.