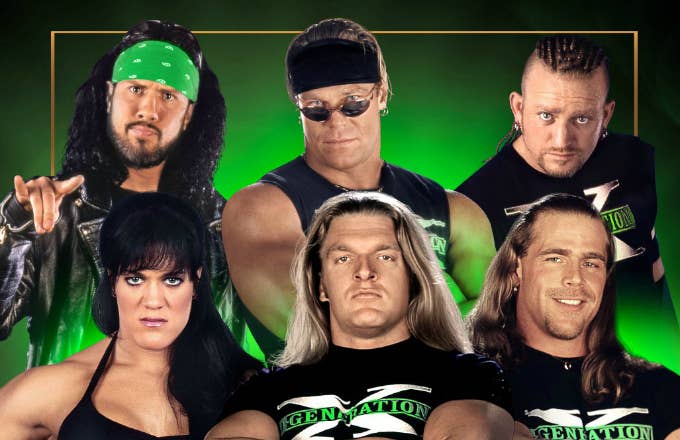 On Monday, Feb. 18, it was announced that pro-wrestling super group D-Generation X (DX) would be inducted into the WWE Hall of Fame.
As members of DX, Shawn Michaels, Triple H, Road Dogg, Billy Gunn, Chyna, and X-Pac were the superstars of the WWE's Attitude Era. Not only did they hold nearly every title known in the WWE Universe at the time, but they also shifted the course of elementary school classrooms with their trademark crotch chop and "suck it" tagline.
This innovation and impact is why both the originals, including Shawn Michaels, Triple H, and Chyna, as well as the extended group consisting of Road Dogg, Billy Gunn, and X-Pac will enter the Hall of Fame. 
"I think it's the most meaningful for us all to go in together and to be recognized together," Triple H said to ESPN. "Because I think both groups were [just] as impactful."
Although everyone can agree that DX deserves to be in the hall, the group was full of several iconic personalities who were Hall of Fame candidates before DX was formed. As a result, many are wondering why these entertainers were not inducted by themselves as well—mainly the trailblazer Chyna.