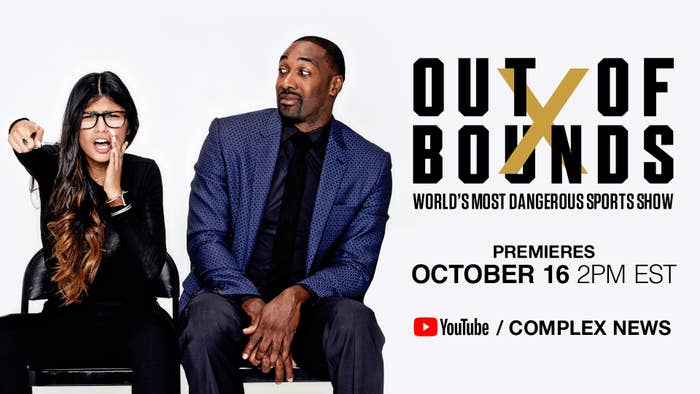 Today, Complex announces Out of Bounds, our new sports talk show that explores the cultural impact of today's biggest sports leagues, players, and headlines. We've tapped none other than former adult film actress turned-social media star Mia Khalifa and former Washington Wizards guard Gilbert Arenas to spearhead the new daily program. 
"I am thankful to Complex for the opportunity and to Gilbert for being a part of it," Khalifa said. "I can't wait to offend and upset a whole new fan base."
Arenas also shared his excitement around the new show. "I always knew that I wanted to work in sports media after retiring, and Complex just made sense. Being able to talk sports while being myself is truly rewarding."
Complex's own Pierce Simpson will serve as moderator (or "Coach Pierce," if you will) as Khalifa and Arenas square up over the biggest stories in sports.
You can watch the premiere of Out of Bounds with Mia Khalifa and Gilbert Arenas on Monday, Oct. 16 at 2 p.m. ET on our Complex News YouTube channel. The show runs Monday-Thursday. Make sure to subscribe to the channel to catch every episode before everyone else!