 On Sunday, the Cavs beat the Warriors to win the NBA Championship—the first major sports championship that a Cleveland team has won since 1964. Of course, LeBron James—who was a beast in the playoffs—was named the MVP. LeBron fans celebrated. Cavs fans celebrated. But, wait—so did Rihanna. 
A very proud Rihanna congratulated LeBron, aka her "bae," via a series of Instagram posts following the team's win. Twitter had a field day. Gossip blogs ran stories about a possible relationship between the two. It's unlikely that the latter is true, but one thing's for sure: Rihanna is a King James fan. 
This past May, she wrote his number on her stomach with sunscreen. Some called it the perfect thirst trap. Let's not forget she also name dropped him in "Bitch Better Have My Money." 
But Rihanna was a devoted fan long before all that. According to our deep search on Getty, Rihanna's been attending LeBron's games since 2006. Here she is pictured at Madison Square Garden, where the New York Knicks played against LeBron's Miami Heat.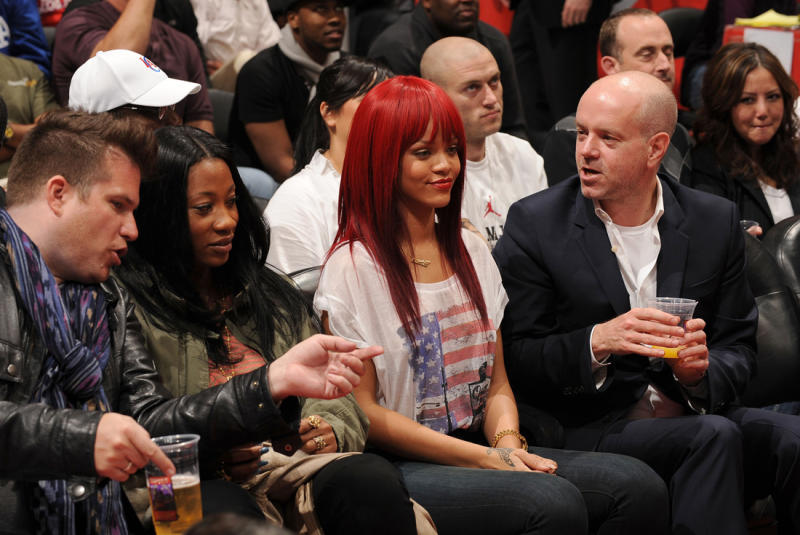 When LeBron won his first ring with the Heat in 2012, RiRi was right there to congratulate him. 
Congrats to Lebron on his first ring! Well deserved HEAT!!!!
RT

@rihanna

: THE KING!!!!!!!!!! Now I can go to bed - Who gonna throw a bottle at Lebron now?
The following year, the Heat advanced to the Eastern Conference Quarterfinals. Rihanna was right there to support No. 6.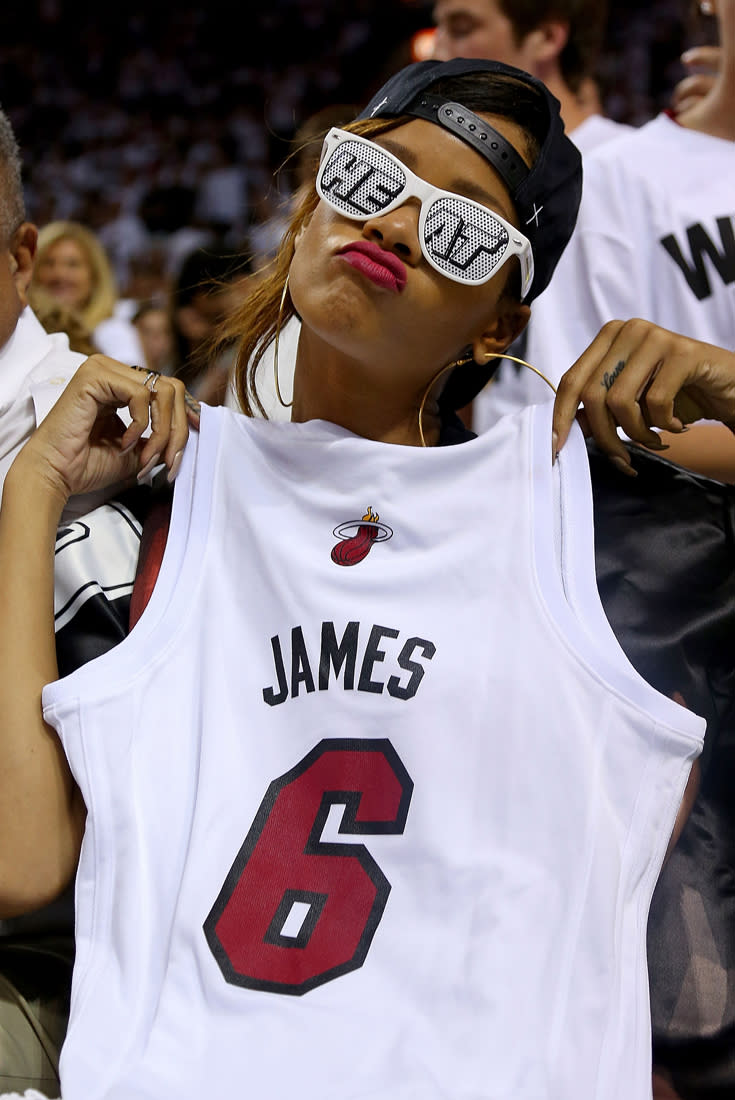 Let's not forget this incredible exchange between LeBron and Rihanna back in 2014. 
"

@KingJames

: Shakira & Rihanna though!?!? They should have kept that to themselves. Not fair to mankind! Lol." The KING!!!
Anyway, Rihanna would attend Heat games until LeBron decided to head back to Cleveland in 2015.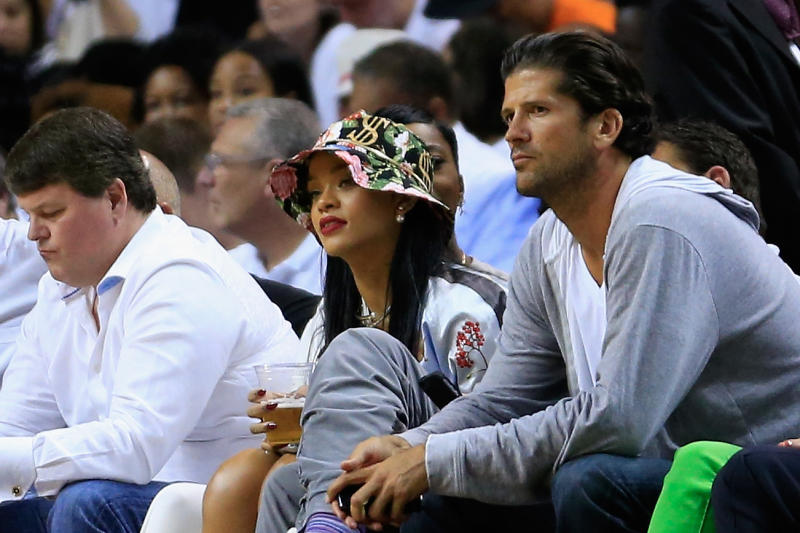 LeBron's decision to return to Cleveland pissed off a lot of Heat fans. But not Rihanna. She was stood behind him 100 percent. Literally. Here she is at Game 1 of the NBA Finals last year.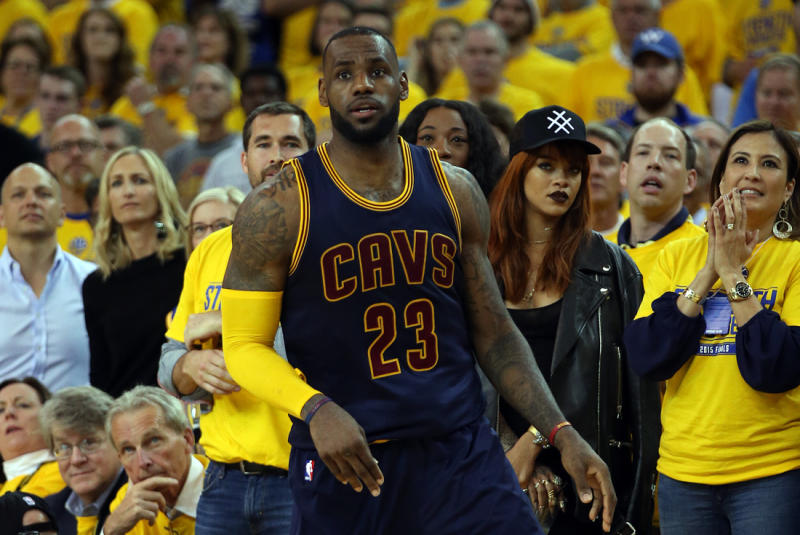 LeBron's the luckiest man on the planet.