Jackie Robinson Glove Used In His Final MLB Seasons Being Auctioned, Could Go For Up to $750K
One of Jackie Robinson's gloves that he used during the final seasons of his MLB career is being auctioned off and couple go for up to $750,000.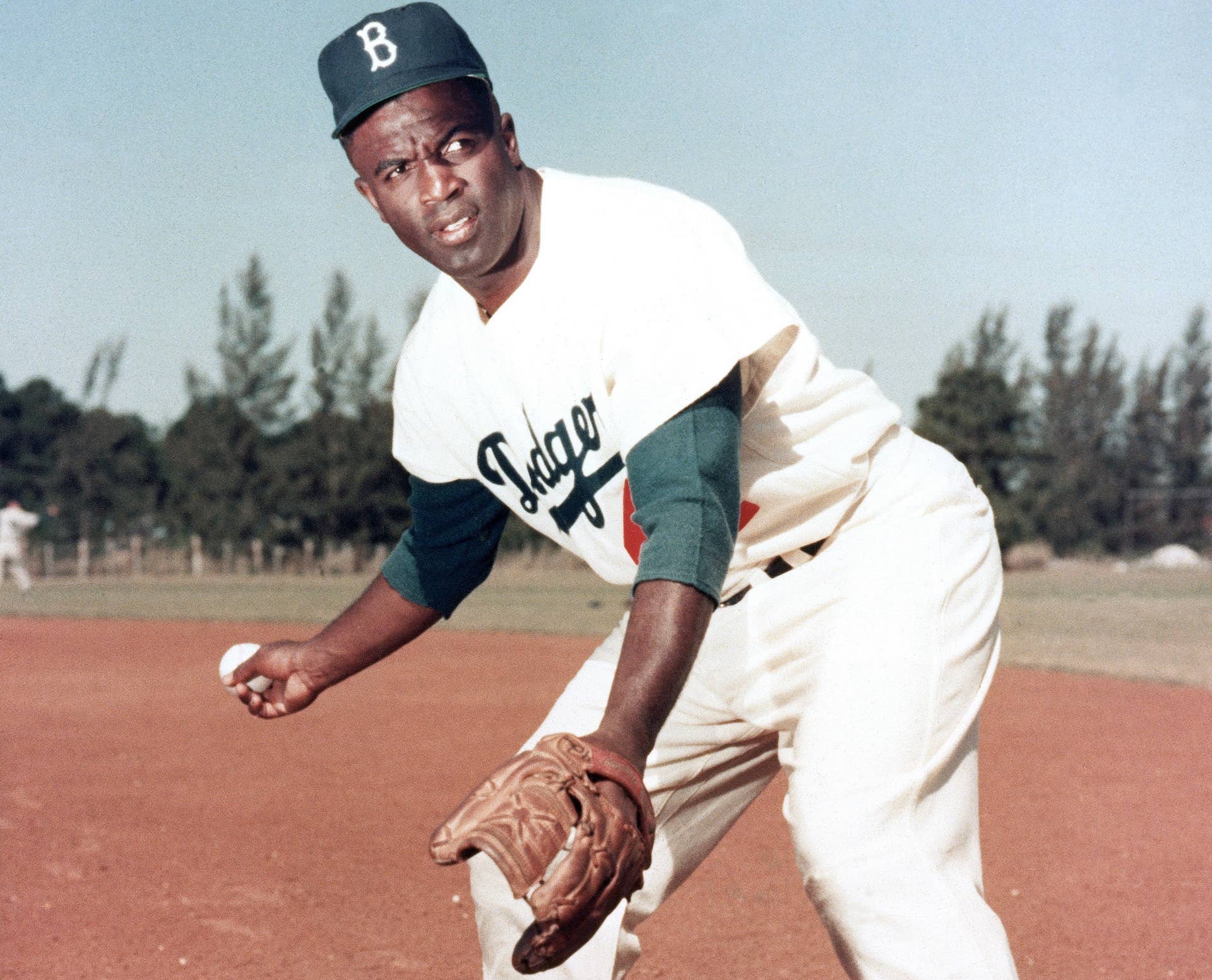 Getty
Image via Getty/Photo File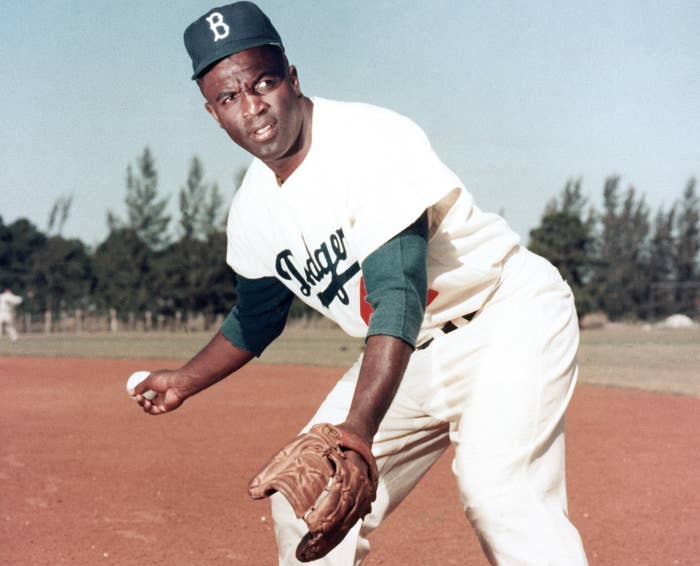 Now, fans can have their chance to own one of Jackie Robinson's baseball gloves—for up to the mere price of $750,000.
TMZ reports that the Wilson glove worn by the Brooklyn Dodgers for his final 1955 and 1956 MLB seasons is now being auctioned. Robinson wore the glove on his left hand when he played as the Dodgers' infielder, and it bears the number 42—his number that the MLB retired in 1997 as a tribute to him.
It also seems like the glove hasn't been replaced since that time, per Goldin, the site that's auctioning off the memorabilia. At the time of this writing, the current bid is $150,000. The glove has a letter of authenticity from PSA/DNA, which is one of the best authenticators in collectibles—and has a letter of provenance from longtime fan Jack Semel, who was given the glove when the Dodgers moved to Los Angeles.
"Judging by the use displayed, the subject glove was used by Robinson as a back-up glove or during pre-game warm-up," Goldin writes in its description of the glove.
Robinson is still celebrated to this day, with April 15 dubbed Jackie Robinson Day by the MLB. The Dodgers infielder was pivotal in piercing the sport's racial barrier, and was a seven-time MPV, Rookie of the Year, 1955 World Series champion, and was inducted into the Baseball Hall of Fame in 1962, just 10 years before he died.
Goldin's auction of the glove continues until Oct. 1.